When I'm busy or whenever I work hard, feel stressed, etc. I have a craving for something sweet… especially chocolate. I know I don't want to gain weight but just one piece of fudgy chocolate brownie makes me really happy. Also, it goes perfectly well with coffee!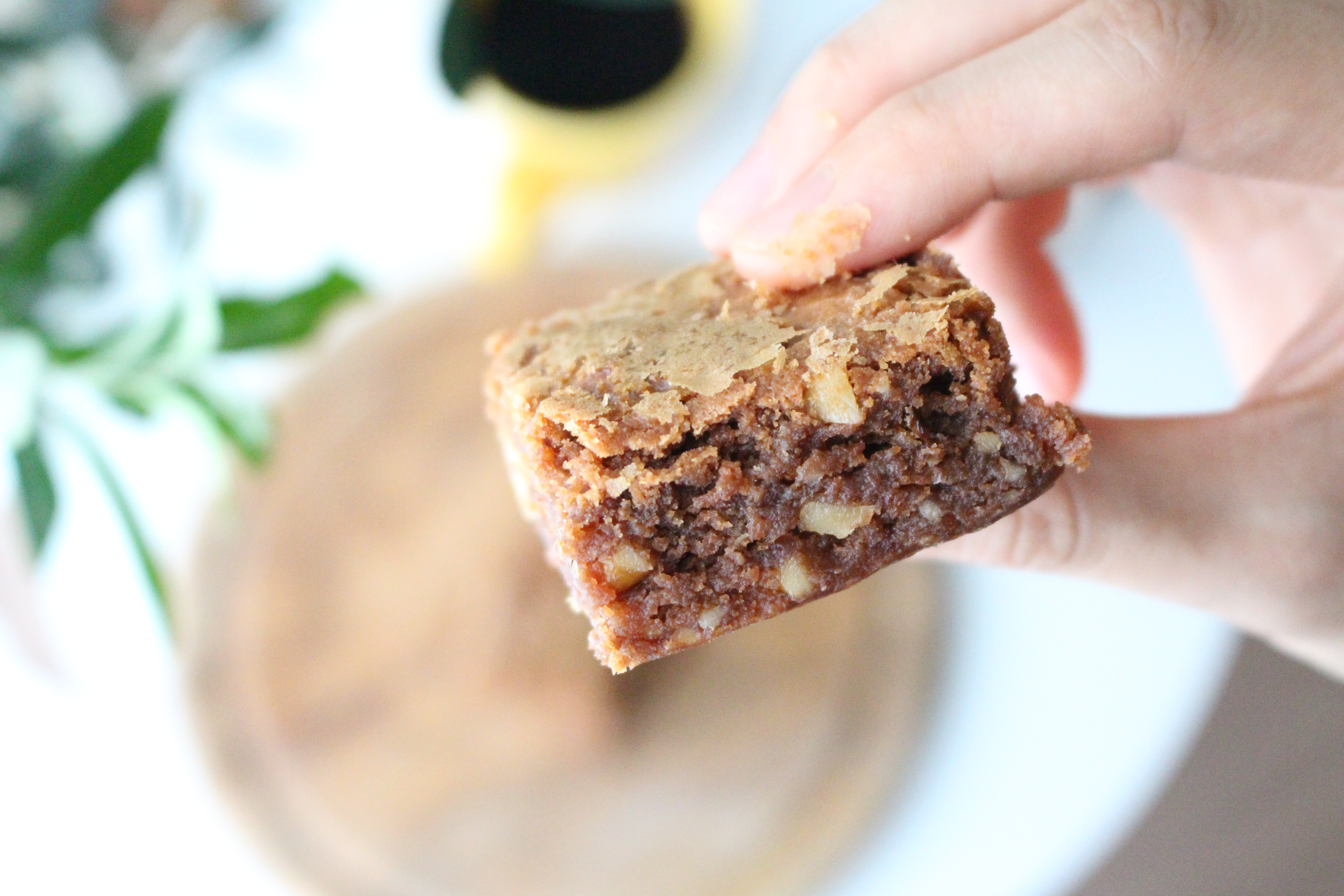 There are hundreds of brownie recipes in the world but my recipe is a bit different.
Most of the recipes on the net uses melted butter and the brownie rises by using baking powder, but my recipe does not use baking powder. I whip the butter till it is creamy and airy with plenty of air bubbles and this naturally rises the brownie.
I'm so happy to make this chewy brownie recipe with its perfect crispy top.
I hope you enjoy my brownie!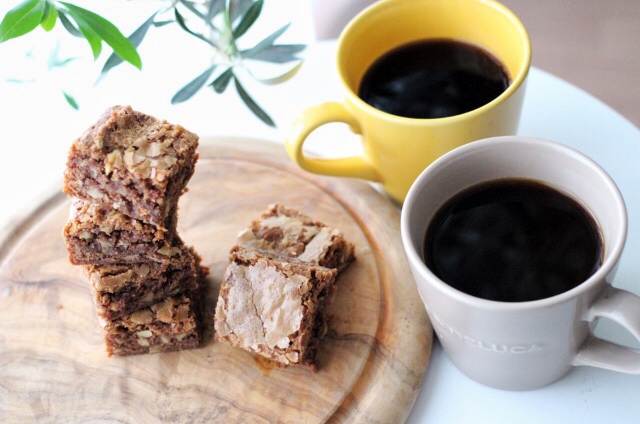 Recipes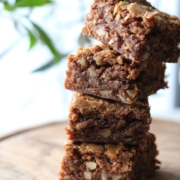 Brownie
Line the 18 cm/7 inch square pan with baking paper. Make sure the butter and eggs are at room temperature. Sift the flour once. Preheat the oven to 160℃/320℉, roast the walnuts for 5 minutes and chop them.

Chop the dark chocolate (or you can use chocolate chips), put it in a bowl and melt it over a double-boiler.

Put the unsalted butter in a bowl, add the sugar and salt. Mix and whip them well until it becomes fluffy.

Add the eggs little by little, mix them well until incorporated.

Add a little cake batter to the chocolate, mix it well.

Put all of the chocolate mixture back into the cake batter, mix them well until incorporated.

Add the flour and mix it with a spatula.

Add the roasted chopped walnuts and mix it.

Pour the cake batter into the prepared cake pan, bake it in the preheated oven at 180℃/350℉ for 10 min, then turn down it to 160℃/320℉ and bake it for 30 min.
Helpful Tips 
Whip the butter and the sugar well so that it will fluff up with air and become fluffy. Don't melt the butter, just make it soft.
Using good quality dark chocolate makes the brownie more tasty.