I know there are thousands of chocolate chip cookie recipes on the internet but I wanted to make my best one. I ate more than 10 of these everyday while I was creating recipes so I was fed up with cookies at the time, but I'm already ready to enjoy them again. I hope you will love this soft fudgy chocolatey cookie as much as I do.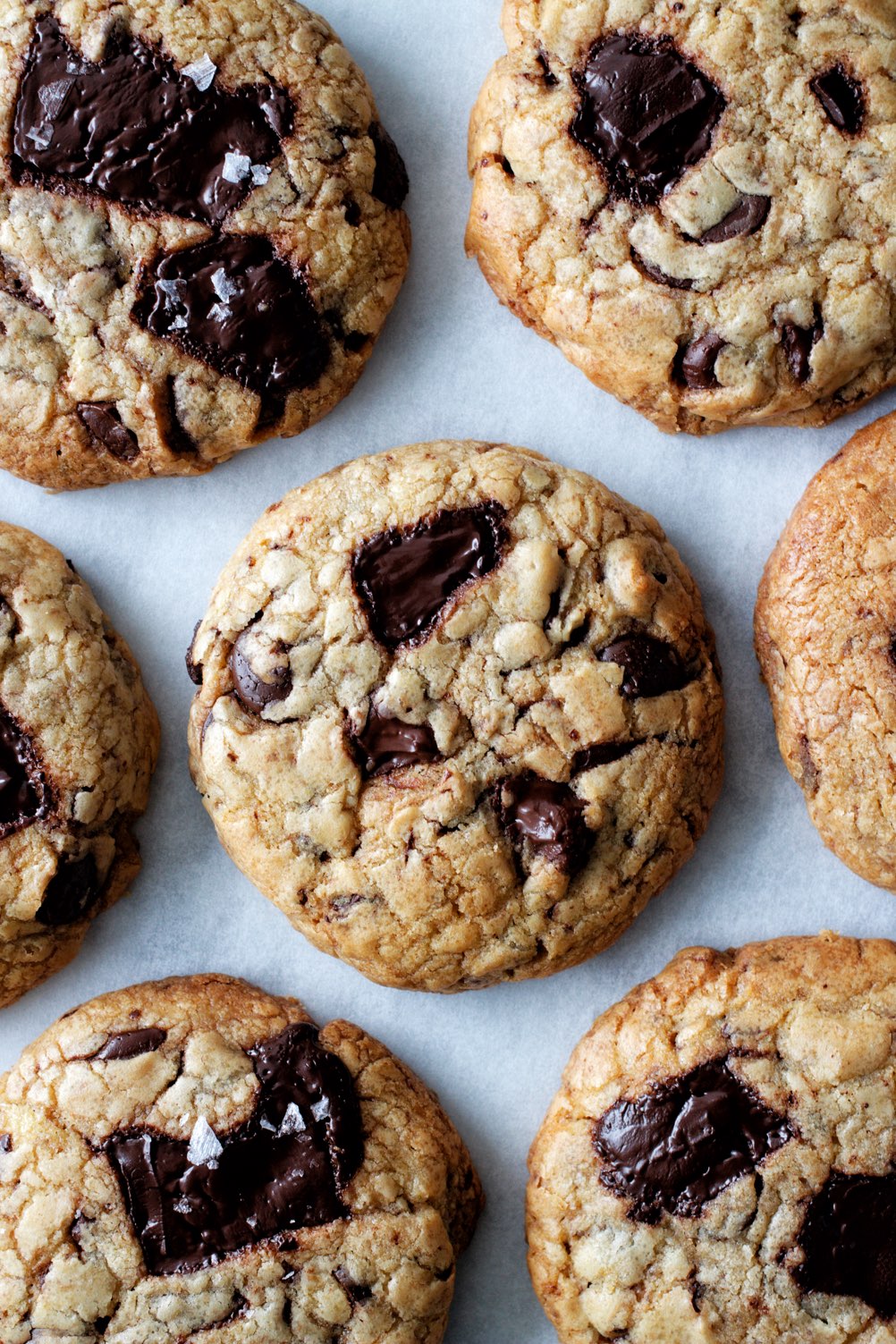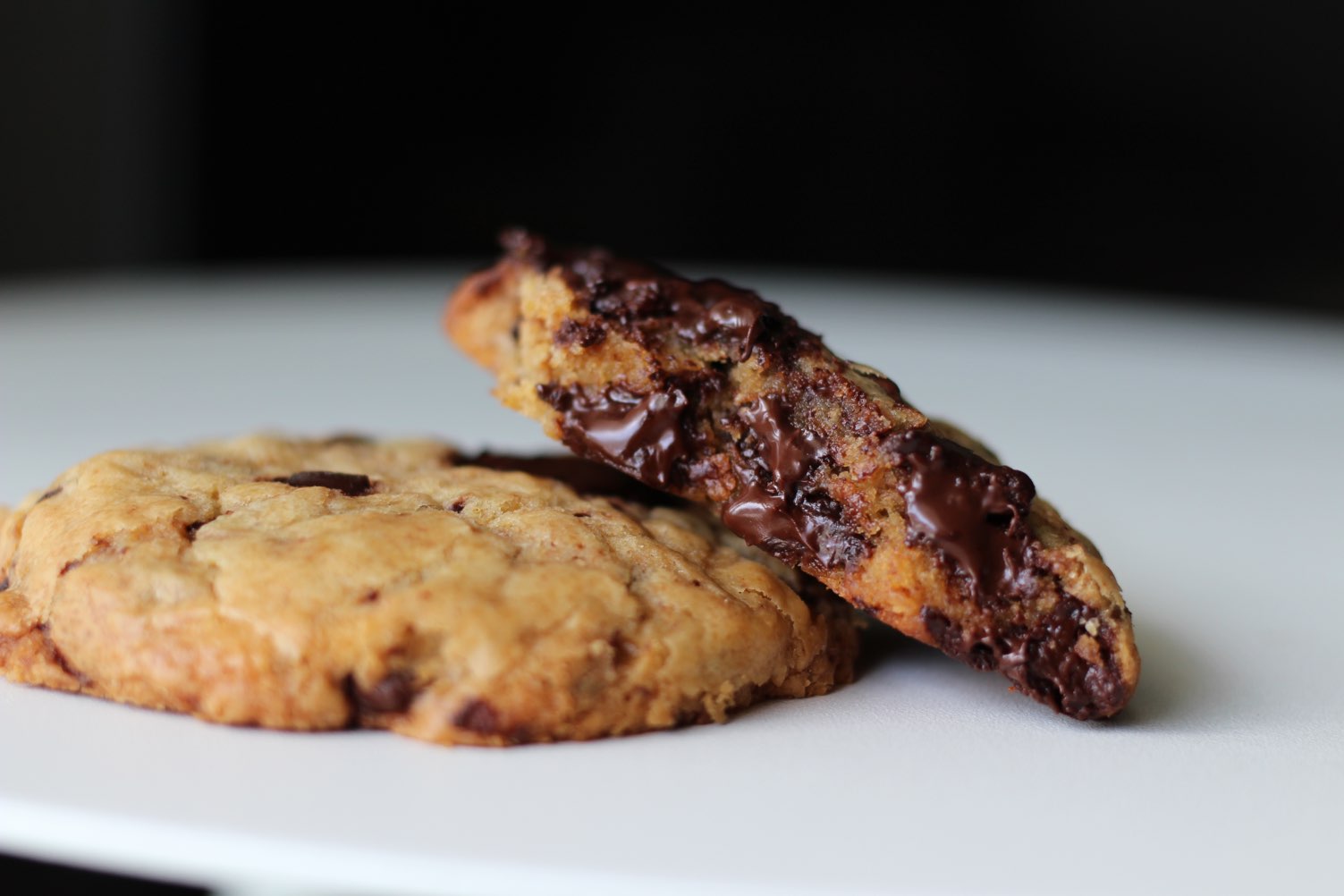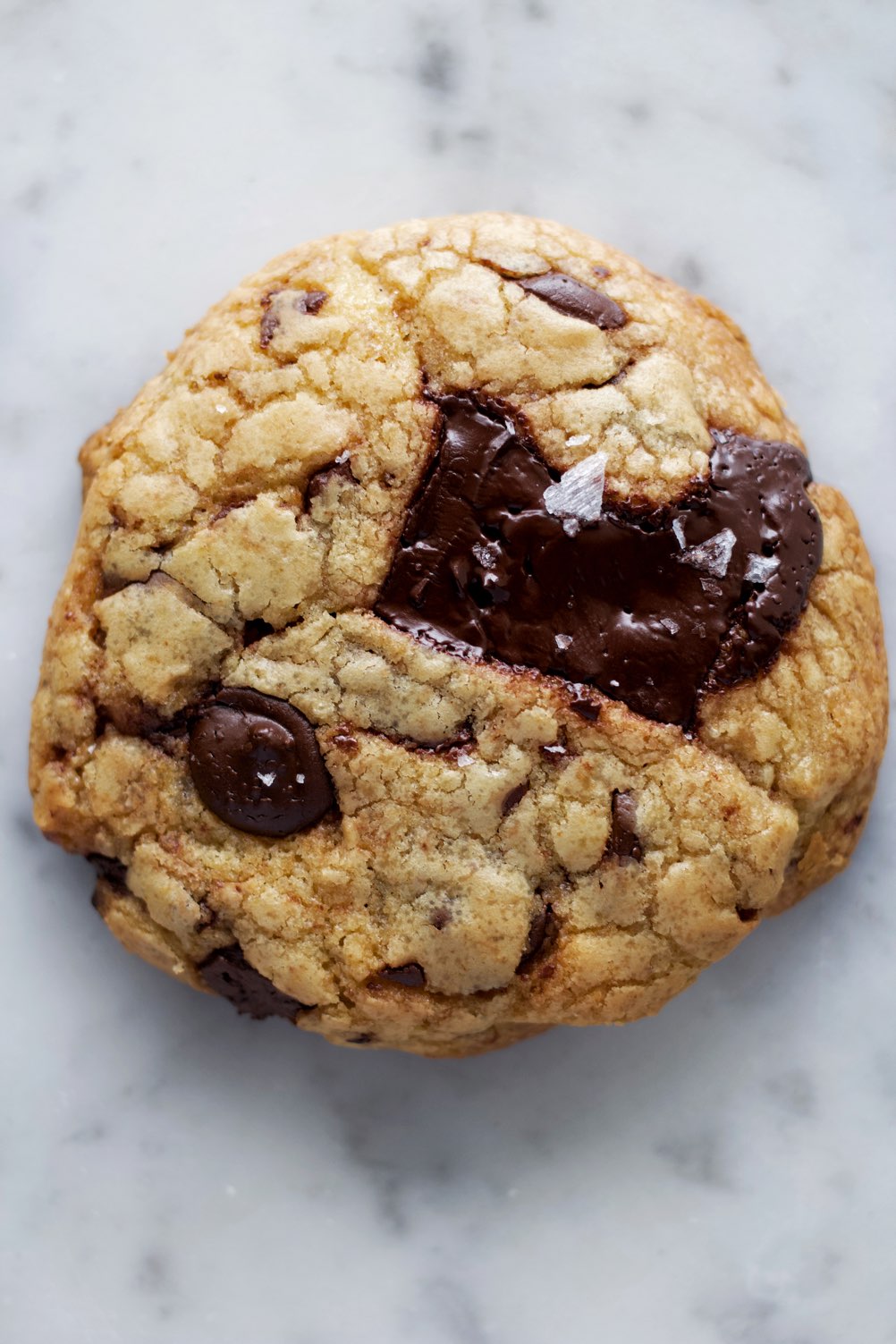 Recipes
Brown Butter Chocolate Chip Cookies
180

g (3/4 cup)

unsalted butter

- we need 140g (2/3 cup) of brown butter

135

g (2/3 cup)

brown sugar

65

g (1/3 cup)

granulated sugar

1/2

tsp

salt

1

egg

- at room temperature

2

egg yolks

- at room temperature

1

tsp

vanilla extract

250

g (2 cups)

all-purpose flour

4

g (1 tsp)

baking powder

- You can substitute 2/3 two-thirds teaspoon of baking soda

280

g (1+1/2 cup)

dark chocolate (I like 60-70% of cacao)
Place the pan of butter over medium heat and stir constantly with a whisk. Once the butter has a beautiful browned color, remove from the heat and place the pan into the ice water immediately. Remove from the ice water and transfer it to a bowl when it no longer feels hot.


Add the granulated sugar, brown sugar and salt to the butter and mix with a whisk. Then mix in the room temperature eggs, combine well. Add the vanilla extract.

Put the baking powder into the flour and stir, then sift into the mixture. Change to a rubber spatula and mix to combine. When you can't see any flour, stop mixing.

Mix in the chocolate chips.

Make small cookie dough balls and place them on the tray. Cover with the film, let it cool in the fridge for at least one hour.

Place them onto a baking tray with baking paper. They will expand so keep some space between each ball. Bake them in a preheated oven at 180℃/360℉ for about 12 min or until edges are slightly golden. Be careful not to bake too much otherwise it won't be chewy.

After taking them out of the oven, let them sit for about 15 mins because they are so soft, then transfer to an oven rack and let them cool.
Helpful Tips
Baking temperature and time is very important to make your cookies soft and fudgy. Please adjust to your oven referring to my recipes. You can keep the cookie balls in the fridge for about a week. Make sure to keep in a sealed container or bag. You could also keep them in the freezer but the baking temperature and time would be different so be careful. You can also change the size of the cookies but again, the baking time will be different so please adjust it. Please check the YouTube video for more details.