I often bake flavorful cookies with many ingredients like almonds, chocolate or brown butter, but this time I kept it simple. I made these for my sweet niece's birthday who turned 2 years-old. She hasn't had any nuts and chocolate yet, so I wanted to make a classic sugar cookie for her.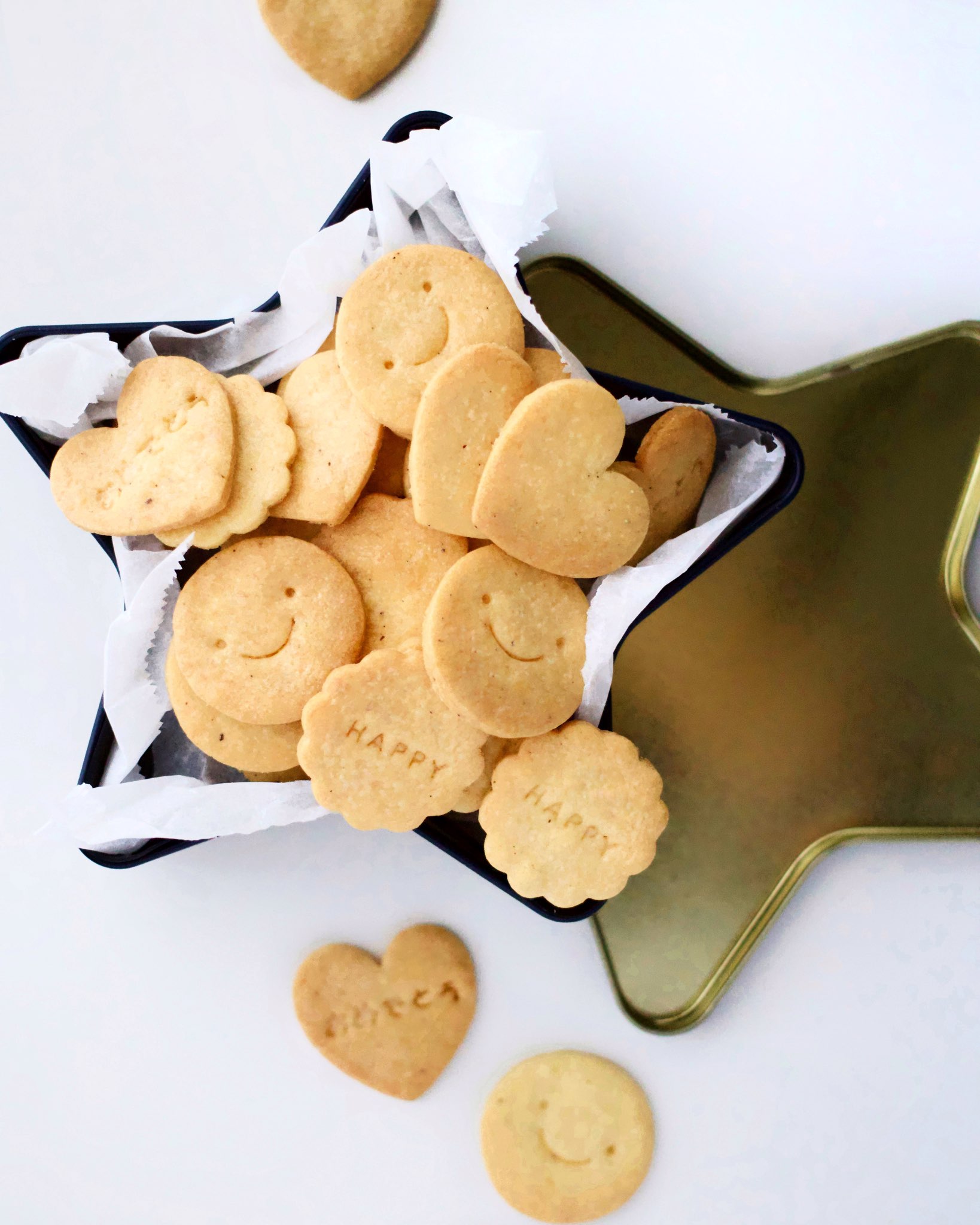 I used good quality butter and homemade vanilla sugar from vanilla pods to give the cookies a rich flavor. I made them smaller than usual, because she's been enjoying grabbing and eating food by herself lately. My sister sent me a video of my niece eating them, she looked so happy and kept eating in the video.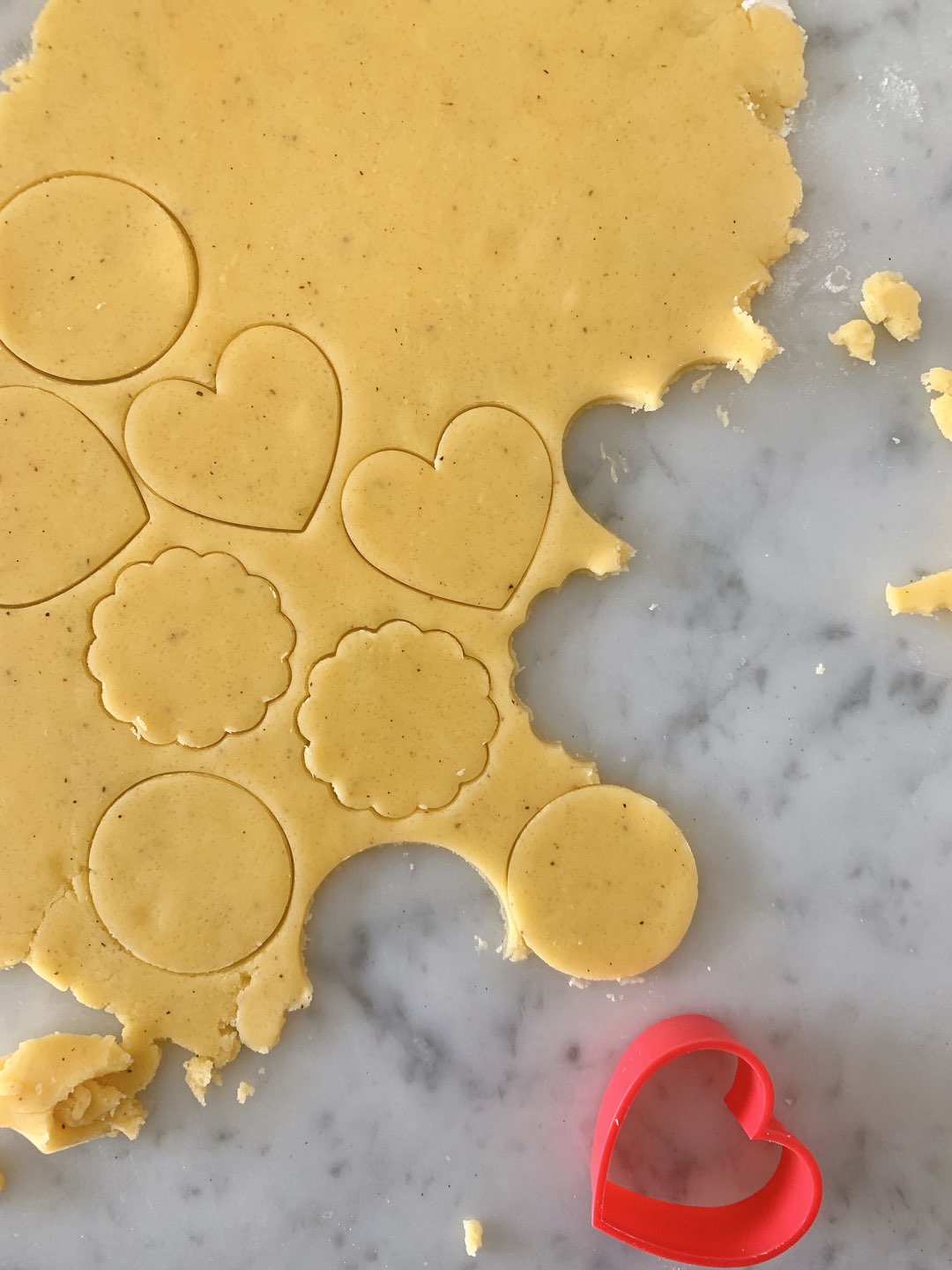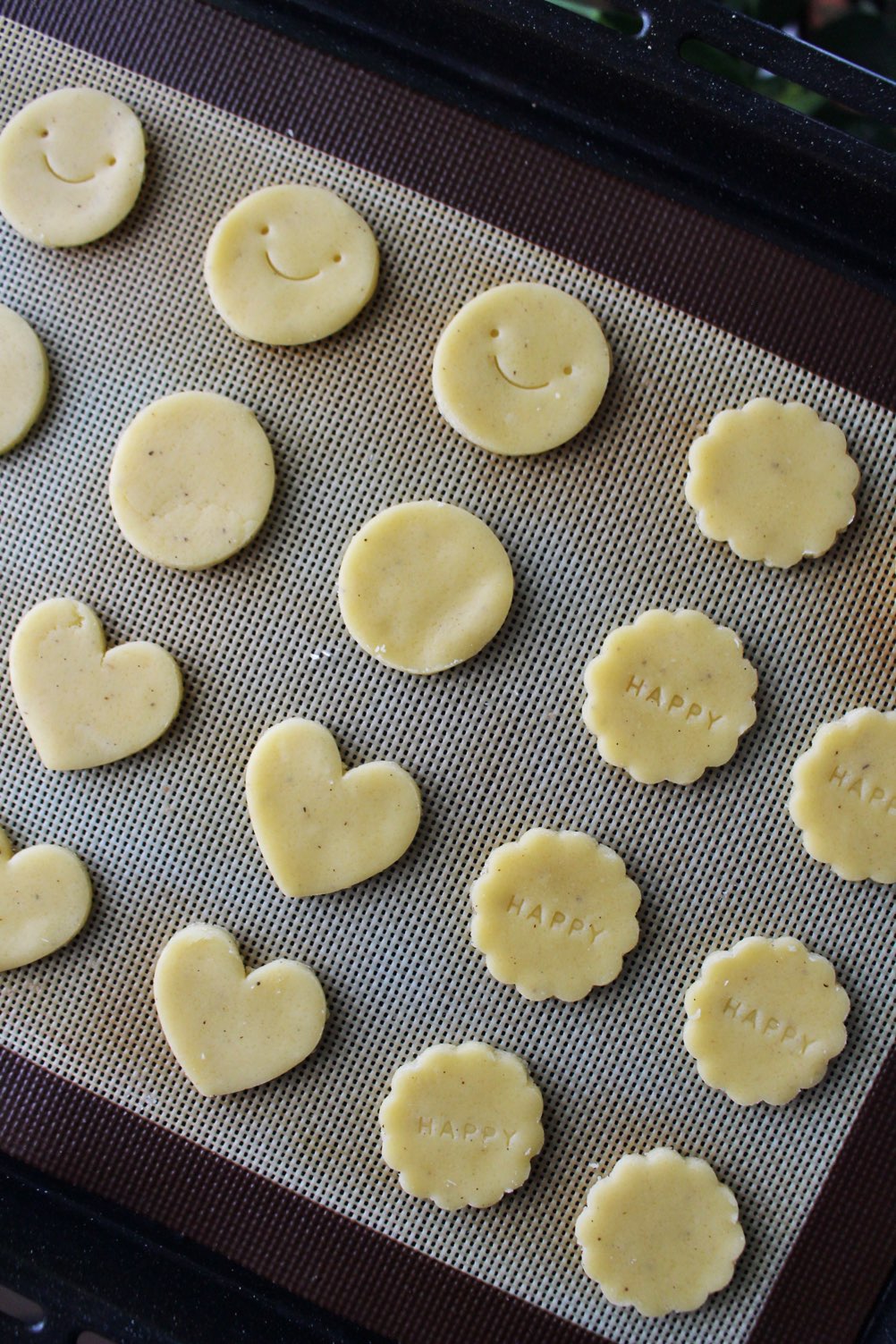 Recipes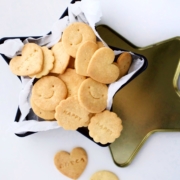 Classic Sugar Cookies
Servings
20
small cookies
70

g

unsalted butter

- Bring to room temperature

70

g

powdered sugar

1

g (1 pinch)

salt

1

egg yolk

150

g

flour

- shifted

vanilla beans or vanilla extract
Put the soften butter into a mixing bowl, then beat with a flat beater. When it gets creamy, add powdered sugar and salt, mix to combine.

Add the egg little by little, mix to combine.

Add the flour and mix them. Don't over mix.

Divide the dough in two and wrap them up with plastic film, put the dough in the fridge at least 1 hour.

Roll the dough out until the thickness becomes around 1 to 1.2 inch/2.5 to 3cm.

Use your favorite shaped cookie cutters to cut out your cookies. Place them on an oven tray with baking sheet and bake at 170℃ 340℉ for 10-15 minutes.
Helpful Tips
This dough is for cutting out with a cookie cutter, so it contains more flour than usual. Roll out the dough tol about 3mm thickness. If it's too thick, the texture will be a bit too hard.