Buckwheat savoury crepes are a traditional French recipe which are popular in Northern France.
I still remember when I tried the authentic one in France when I was 19 years-old.
This is not the classic style, but instead a healthier presentation. I made this for my brunch, arranged some smoked salmon and all the veggies in my fridge on the plate with these healthy gluten free crepes.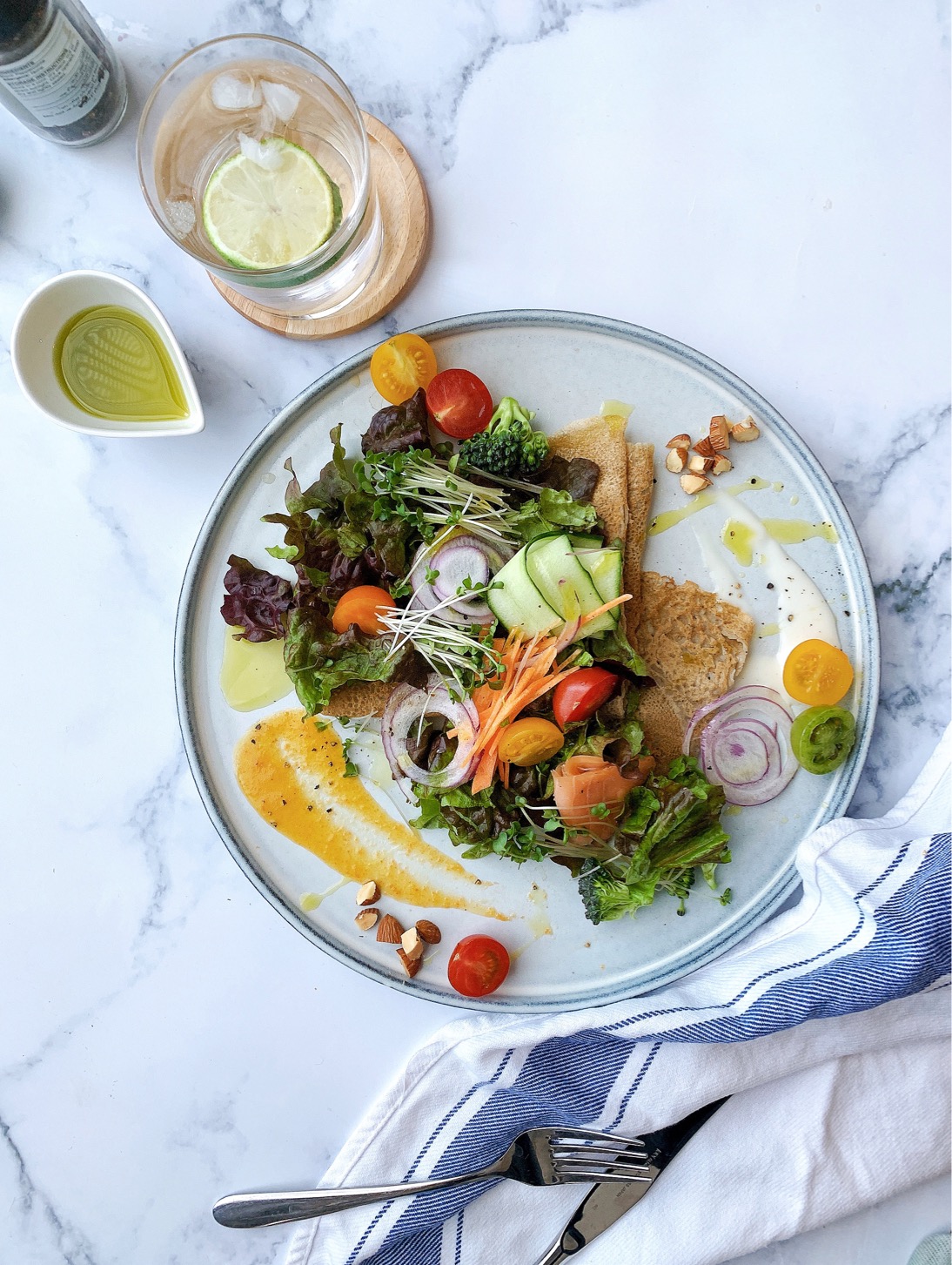 I can't wait to visit France next time…until then, I'll cook them by myself at home, dreaming of the day I was in France.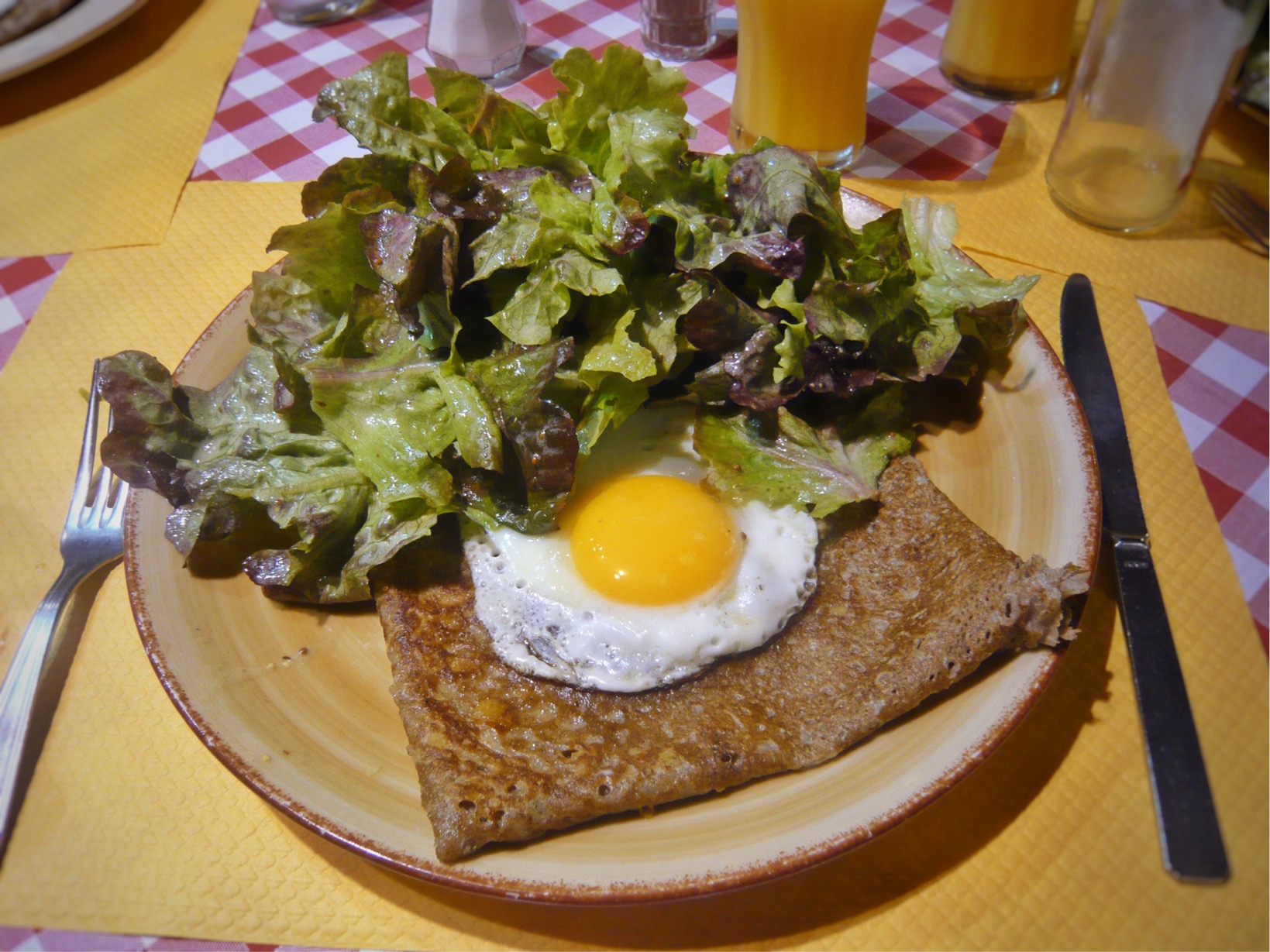 Recipes
French Buckwheat Crepes
150

g (1+1/4 cups)

buckwheat flour

- check the helpful tips

1

egg

1/4

tsp

salt

300

ml (1+1/4 cups)

water

50

ml (1/4 cup)

water
In a large mixing bowl, whisk together the buckwheat flour, salt and the egg. Gradually add in the 300ml of water (1+1/4 cup), mix to combine.


Cover with the plastic film and refrigerate for at least 2 hours, but preferably overnight.

Just before cooking, add the 50ml of water (1/4 cup) and stir to combine.

Heat a small pan and add the butter to coat. Pour the batter into the pan and spread it evenly. Cook until edges start to turn golden. Turn and cook other side until done. Transfer to the plate.

Enjoy with your favorite fillings!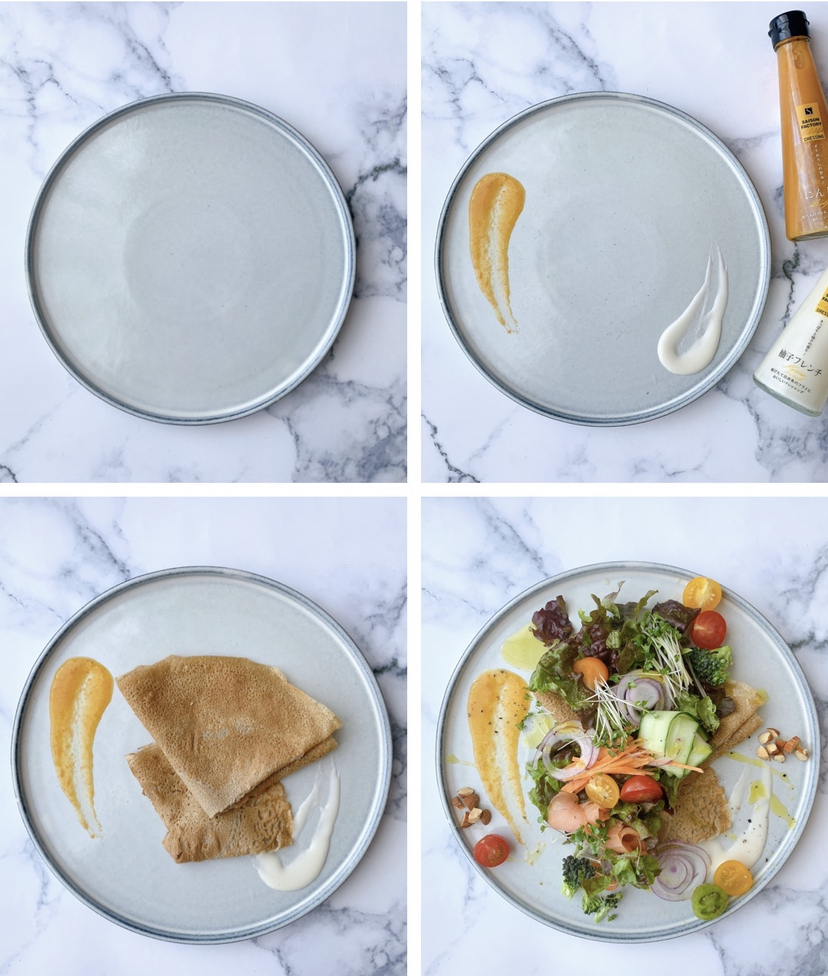 Helpful Tips
You can blend all purpose flour with buckwheat flour to the proportion that you prefer.