Granola was not always so popular in Japan but it's getting popular lately as a healthy food. Recently, I've learned how to make basic granola so it's time to twist a recipe in Japanese way!
The first ingredient that came to my mind was matcha. Granola usually includes nuts or seeds so I decided to go with nuts and I chose sweeter almonds rather than walnuts, which can be bitter, because matcha already has a bitter taste.
Then, I added dates and cranberries for a natural sweetness. The sweetness of dates and the tartness of cranberries go incredibly well with matcha.
In addition, the flavor and aroma of coconut is just amazing.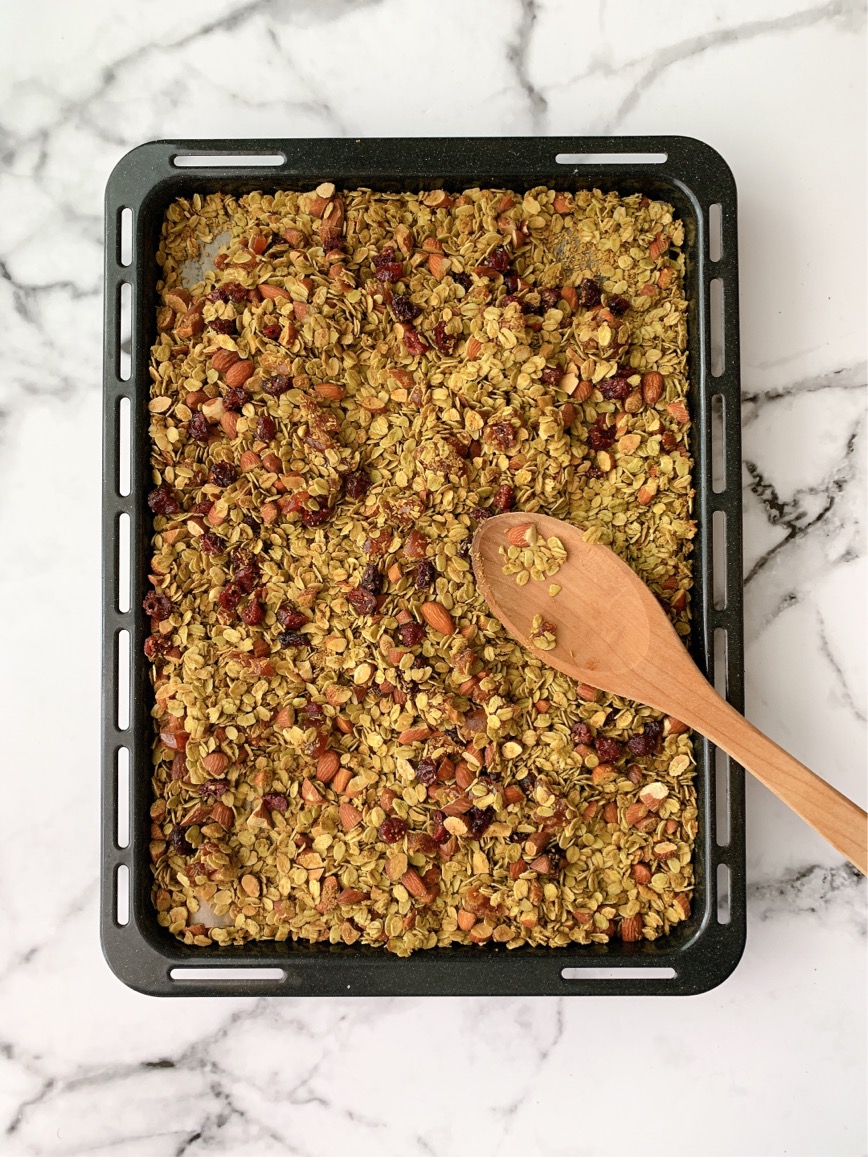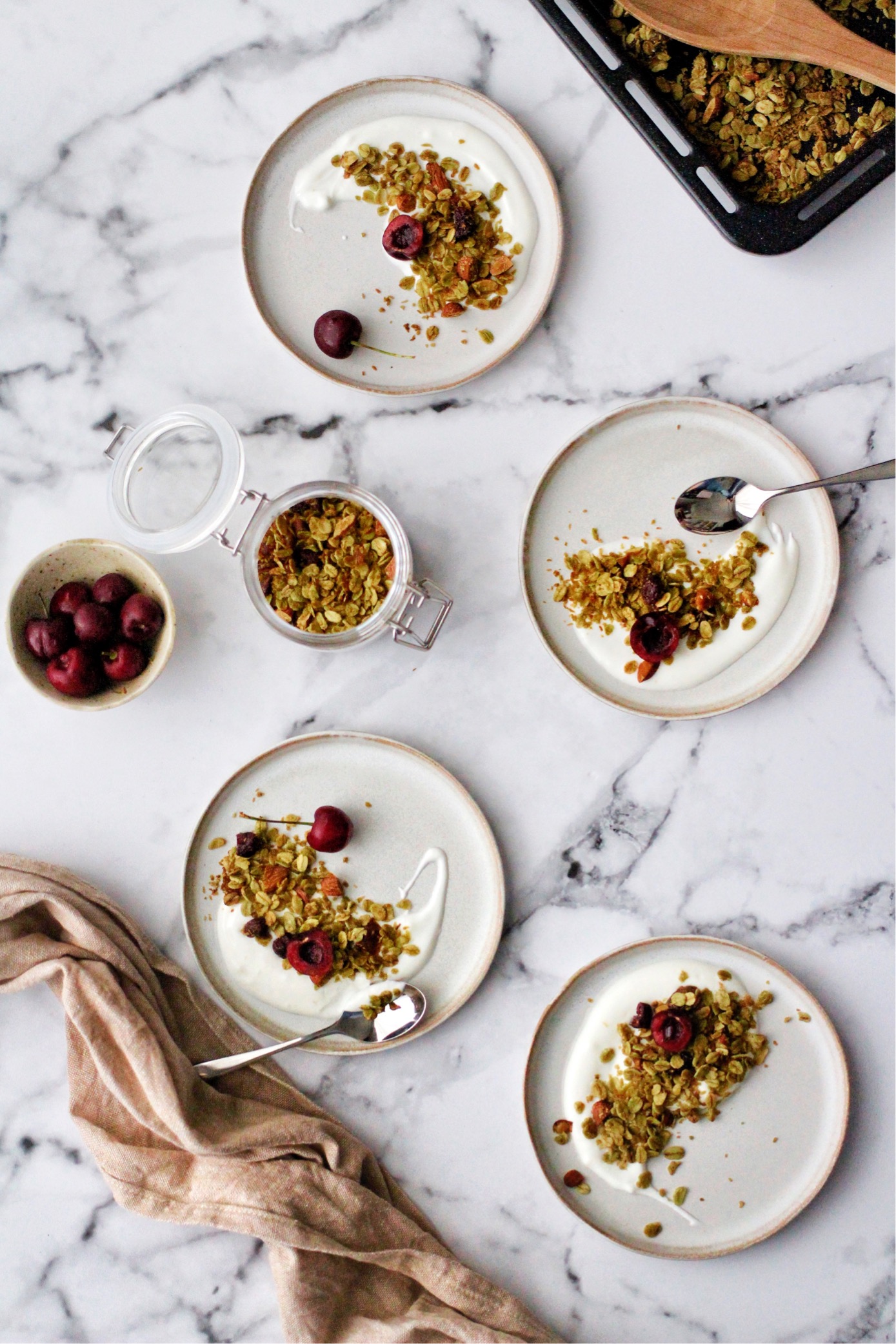 If you want to learn more about Matcha, you can find my online matcha sweets course below.
>> Japanese Pastry Course #3 Matcha Desserts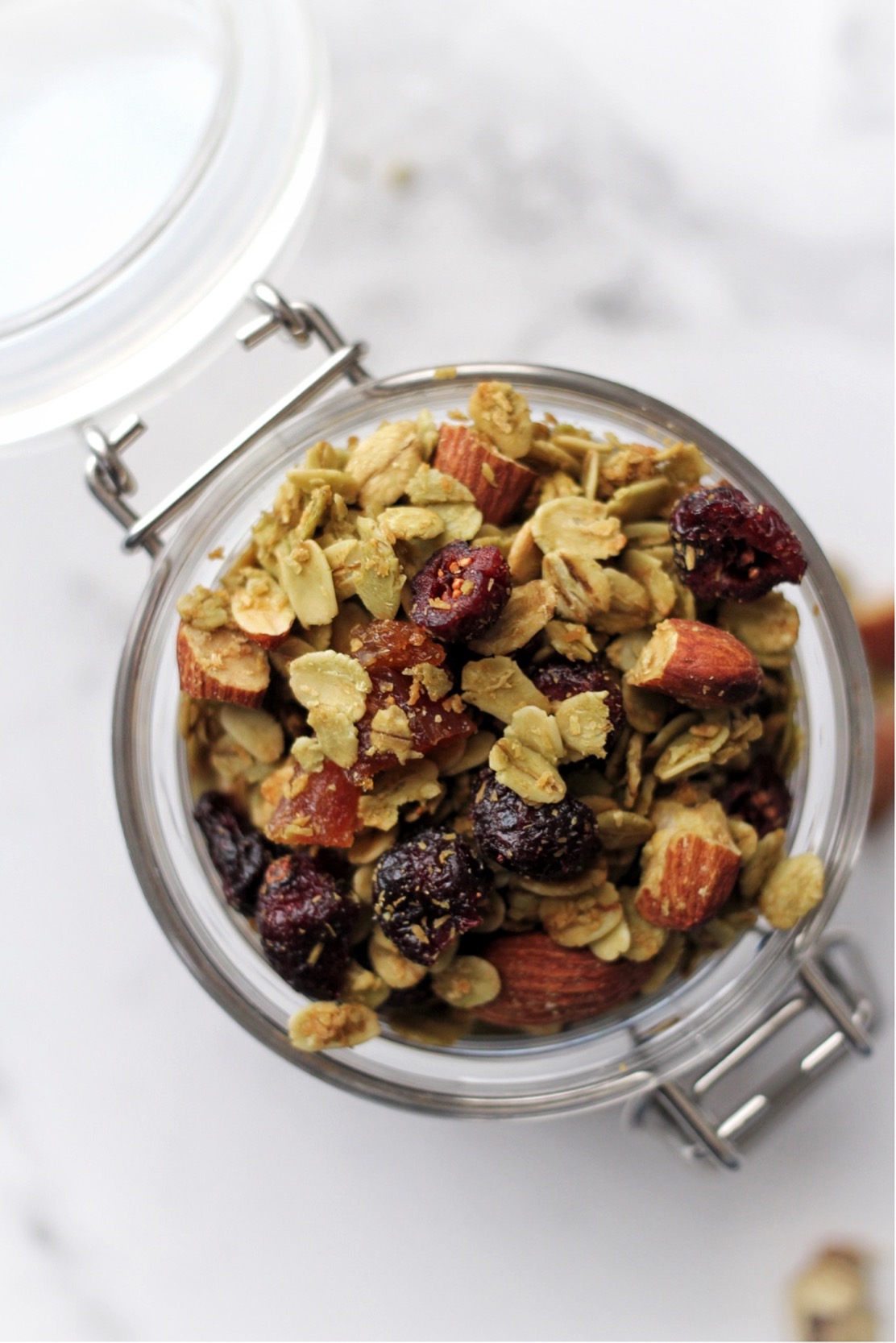 Recipes
Matcha Coconut Granola with Dates and Cranberries
3

cups

old-fashioned rolled oats

(GF if desired)

1

cup

raw, unsweetened shredded coconut

1

cup

raw almonds, coarsely chopped

1/4

cup

maple syrup

1/4

cup

coconut oil

2

tsp

matcha

- Check "Helpful Tips".

1/2

tsp

salt

1/4

cup

dates, pitted and chopped

1/4

cup

dried cranberries
Preheat the oven to 150℃/ 300℉.

In a large bowl, combine oats, coconuts and almonds. In a separate bowl, whisk to combine the maple syrup, coconut oil, sifted matcha and salt.

Pour the liquid mixture over the dry ingredients and stir well.




Pour mixture onto an oven tray lined with baking paper. Make sure the granola is evenly spread.

Bake in the preheated oven for about 30 to 40 min, or until lightly golden. Remove from oven and stir every 10 minutes to avoid burning. Let it cool.

Once cooled, add the dates and cranberries. Store in an airtight container.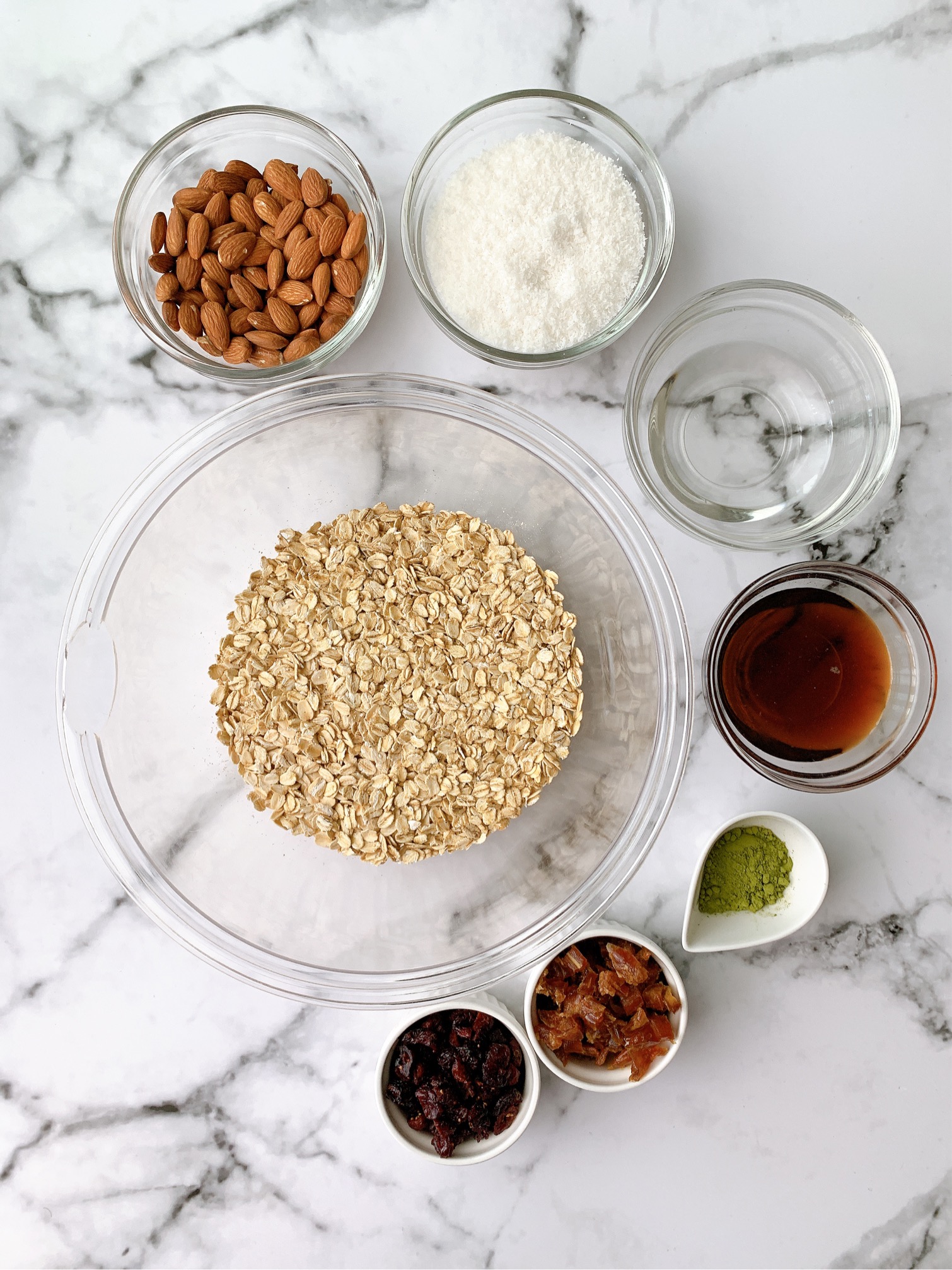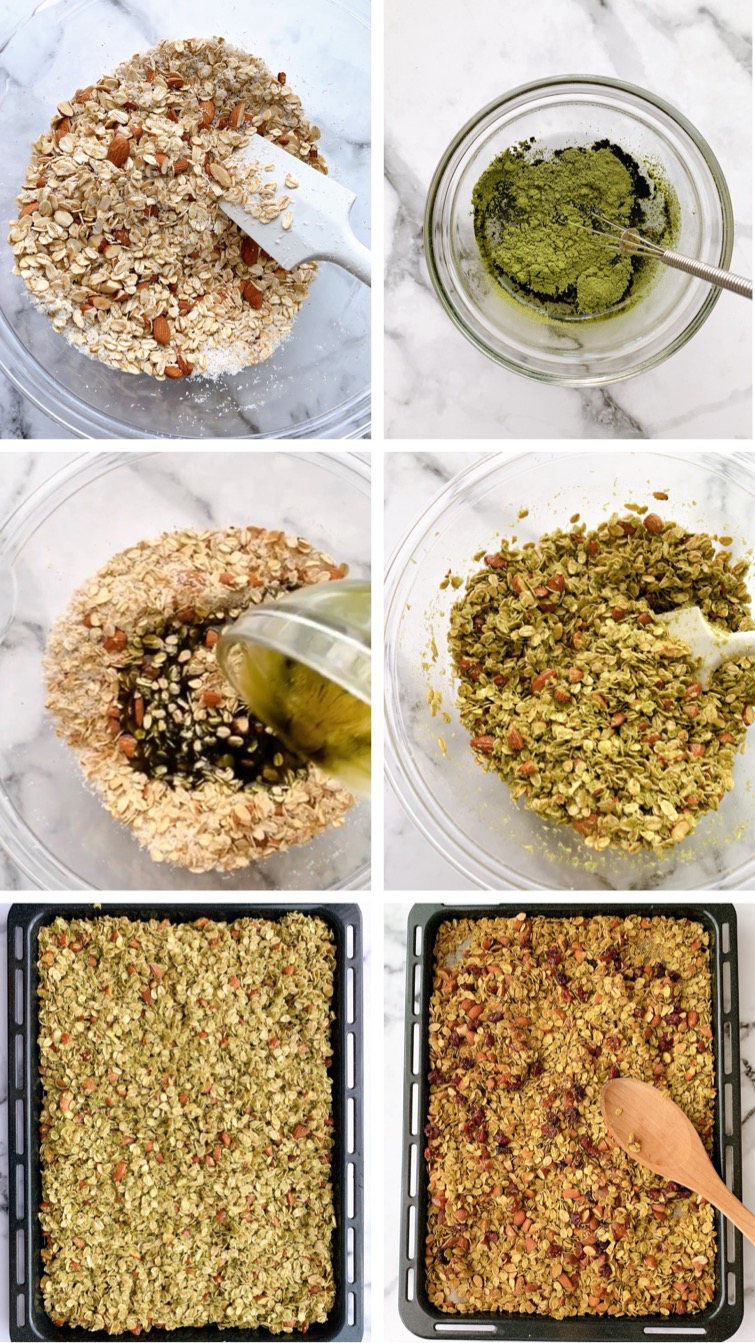 Helpful Tips
The preference of the strength of the matcha flavor will be different from person to person. Please adjust to your liking.