My nephews love watching my pastry videos. When I visit my sister's house, we often enjoy baking together.
Recently, they said "We wanna bake something at home so please make a new and easy sweets recipe video for us!".
I asked my sis what ingredients and tools she has readily available at home and from her response I decided to go for Banana bread.
It's not a professional recipe, instead, it has less ingredients and is easy to prepare for kids (my nephews are 6 and 8 years-old) .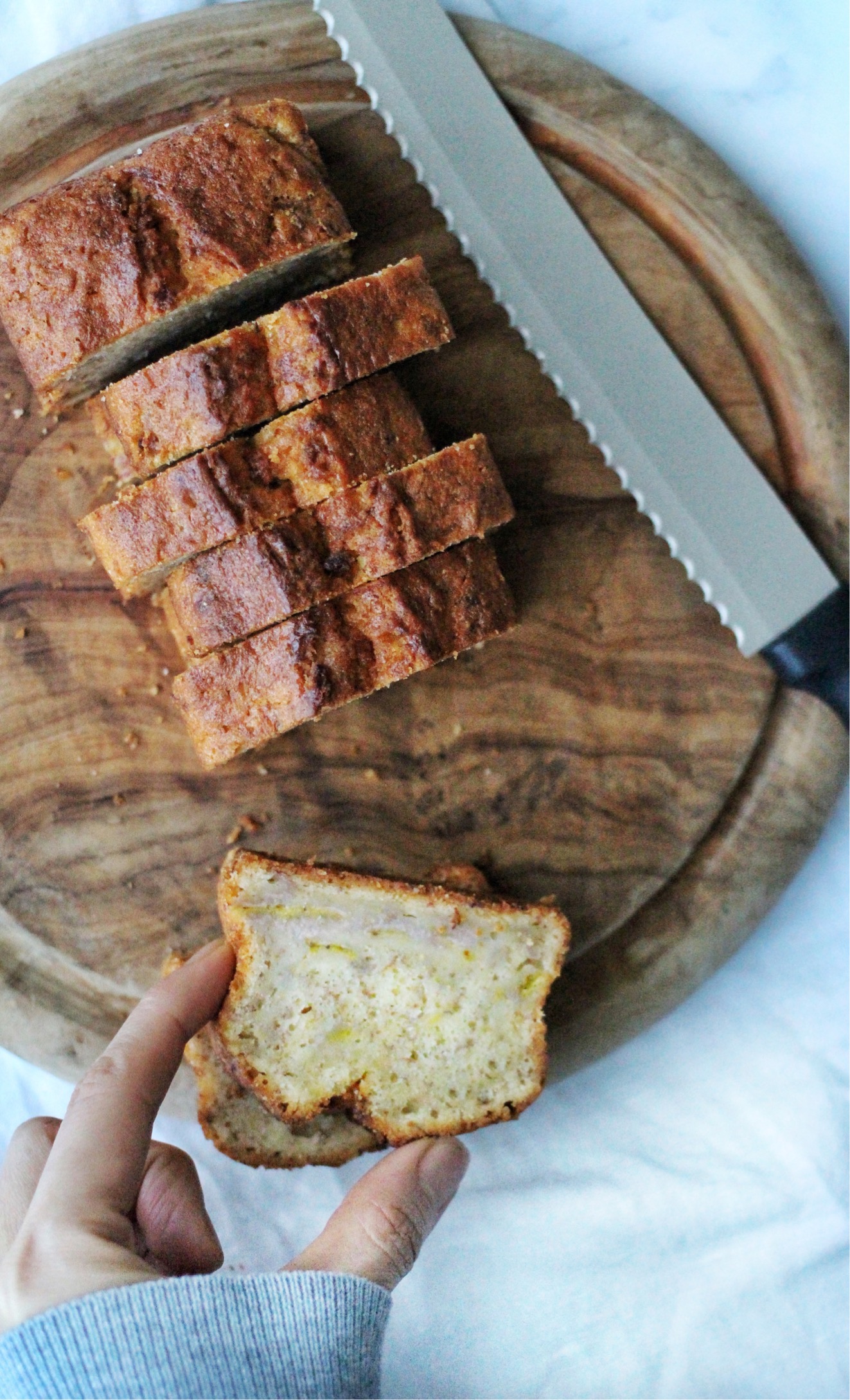 So here is the video, it's going to be your first ever banana bread.
Love from aunty Asami:)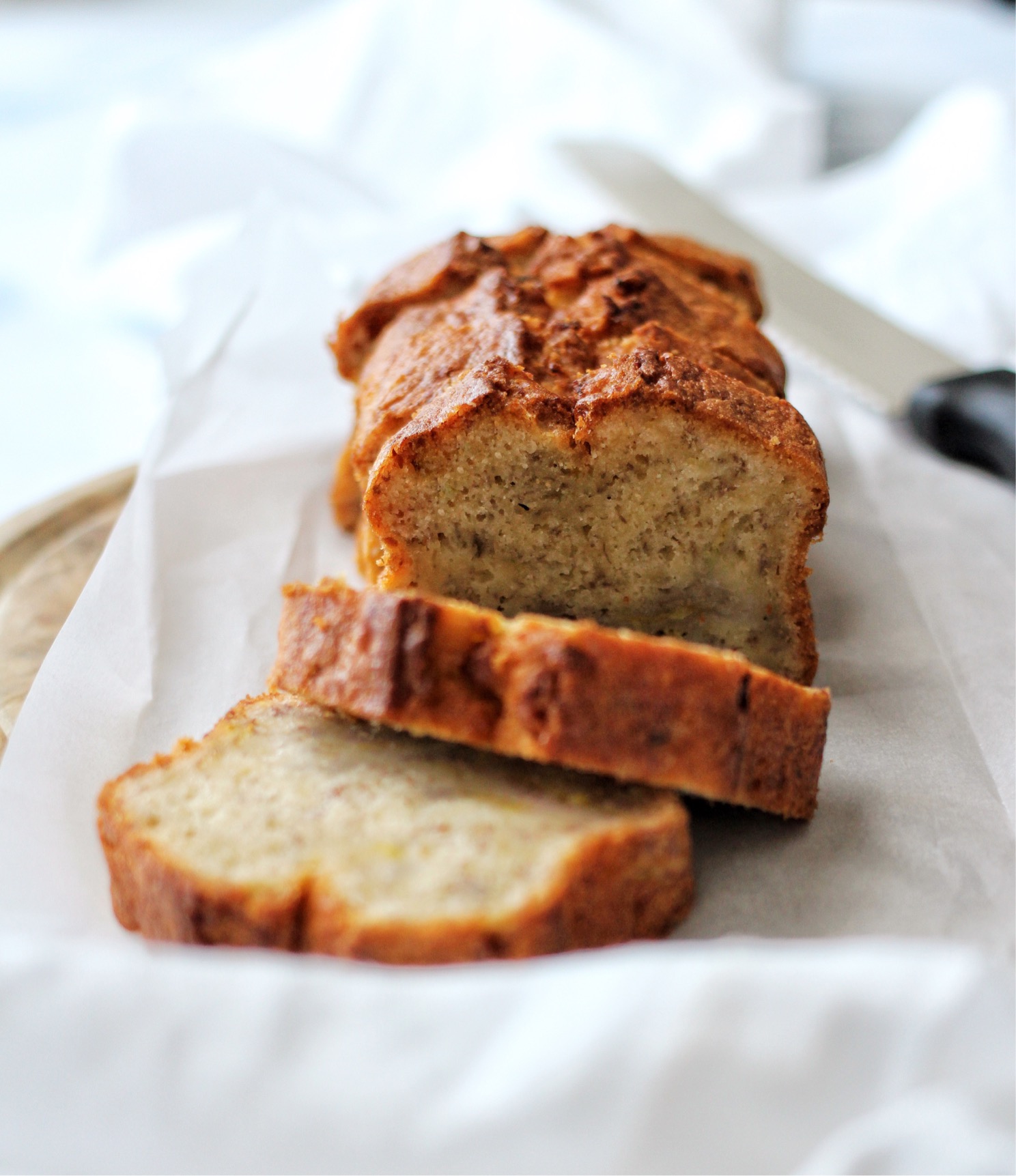 I've seen a lot of recipes which call for baking soda instead of baking powder, but I personally prefer the moist texture to a fluffy texture so my recipe calls for baking powder. In addition, baking soda has an intense bitter flavor which I personally don't like. You can use baking soda instead but you should decrease the amount by about ⅔. When you use baking soda, your cake gets a more brown color.
Recipes
Banana Bread
100

g

unsalted butter

- soften to room temperature

80

g

sugar

- my favorite is organic cane sugar

20

g

greek yogurt

2

eggs

- at room temperature

2

ripe bananas

- mashed

100

g

all-purpose flour

1

tsp

baking powder

1/2

tsp

vanilla extract

- optional
Preheat the oven to 180℃/360℉. Grease a loaf pan (mine is a 8×3 -inch loaf pan) or line with baking paper.

Put the soften butter, and sugar in a bowl, whip up with a whisk until it gets pale as it incorporates air bubbles in the batter. Then mix in the greek yogurt.

Add one-third of the egg and keep mixing. Don't add all the egg at once. You need to mix well to emulsify the batter and the egg. When it gets completely incorporated, you can add the other one-third of the egg. Mix them well, and add all of the egg. Then add the vanilla extract as you prefer.

Mix all-purpose flour and baking powder in another bowl, then sift into the batter bowl. Mix with the spatula.

Once it's incorporated, add the mashed banana into the batter. Mix to combine. Don't overmix.

Pour the batter into the prepared loaf pan, bake for 45-60 min depending on your loaf pan size. Insert a toothpick into the center of the cake. Pull it out and it will come out clean when the bread is done.
Helpful Tips
I increased the amount of baking powder compared with my original recipe because if my nephew can't mix thoroughly and emulsify the butter and egg in the batter, it won't rise well. If you are a good baker, or if you prefer moist cake to fluffy cake, I recommend reducing the amount of baking powder.