This is one of the signature menu items of our cafe, Harajuku Tokyo Cafe in Delhi. They get less fluffy as they cool so we prepare freshly baked ones to order.  I've visited so many cafes and tried pancakes not only in Japan but also in Taiwan. Then, when creating the menu for our cafe,  I tried baking more than 1000 pancakes to make them just right. We are so happy that we are able to introduce our Japanese pancakes to people in Delhi. After all those tests and tasting, I don't think I will feel like pancakes for a while.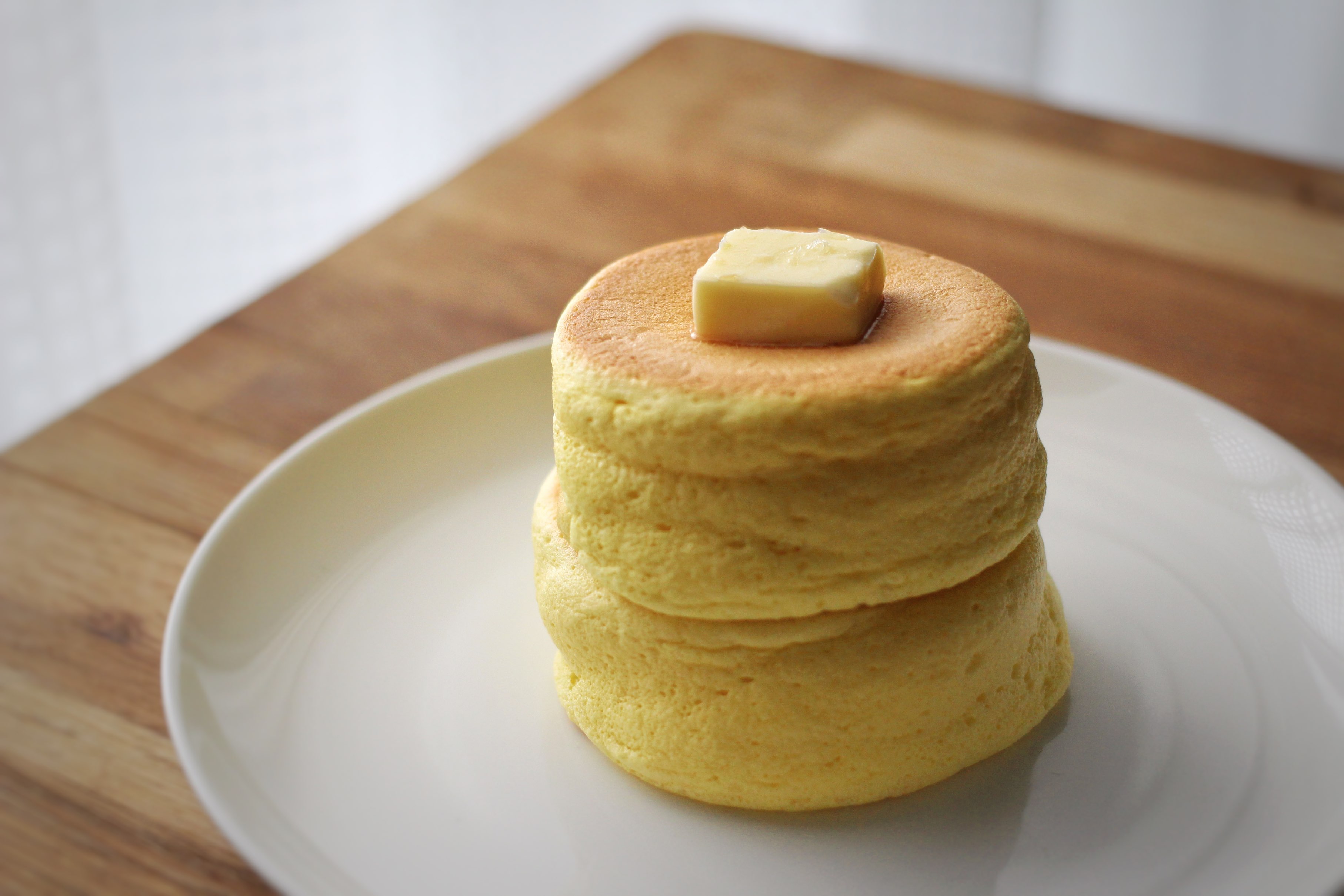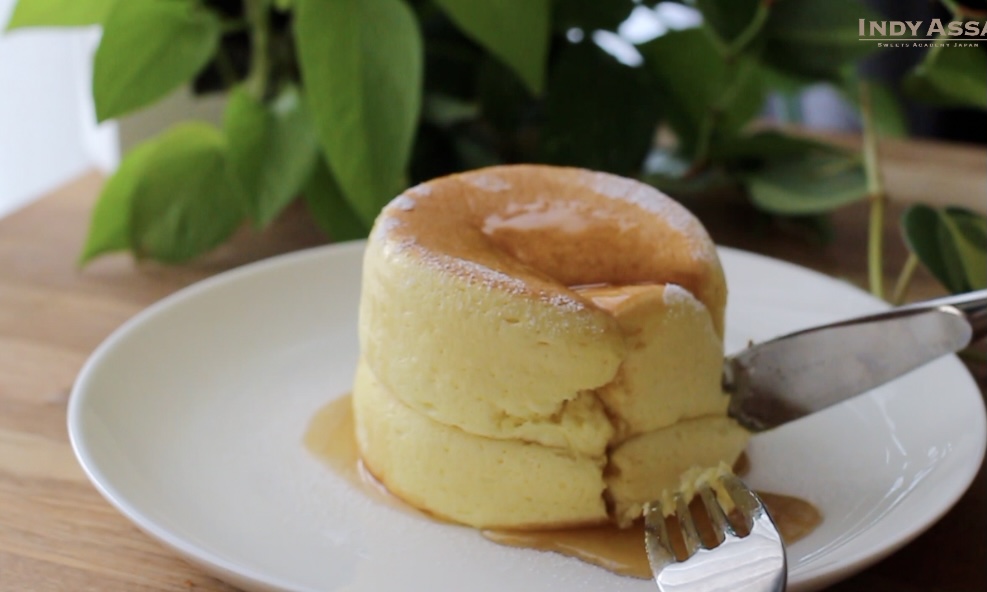 Recipes
Fluffy Jiggly Japanese Pancakes
2

large eggs

30

ml (2 tbsp)

milk

24

g (3 tbsp)

flour

1

g (1/4 tsp)

baking powder

1/2

tsp

vanilla extract

(optional)

1/2

tsp

lemon juice

(optional)

26

g (2 tbsp)

sugar
Preheat the pan over the lowest heat. Separate eggs into the whites and yolks, make sure no egg yolk gets into the egg whites. Whisk the egg yolk, milk and vanilla extract in a large bowl. Then shift the flour and baking powder into the bowl, mix to combine.

Put the egg whites and lemon juice into another clean bowl. Add the sugar in three parts, whip them up with a stand mixer. Whip until the stiff peak stage.

Add the meringue to the egg yolk mixture and mix it gently. Avoid breaking the meringue.

Brush the pan with the cooking oil. Remove the excess oil with paper. Pipe the pancake batter onto the heated pan and cover with the lid. Bake them for around 4 minutes.

Check each pancake if it becomes a golden color, then gently flip it upside down. Cover with the lid and bake them around 3 minutes.

Transfer to the plate, enjoy with your favorite cream or jam!
Short video without narration

Extended version with tutorial

Helpful Tips
As I mentioned, these pancakes will shrink as they cool so please enjoy them freshly baked.