Fig is in season! I usually make a fig tart but I wanted to try something new this year. Almond cake baked in a skillet, spread with homemade raspberry jam, topped with roasted honey cinnamon figs and gluten-free streusel.
Don't forget to serve with vanilla ice-cream on top, this is an essential part of the dessert!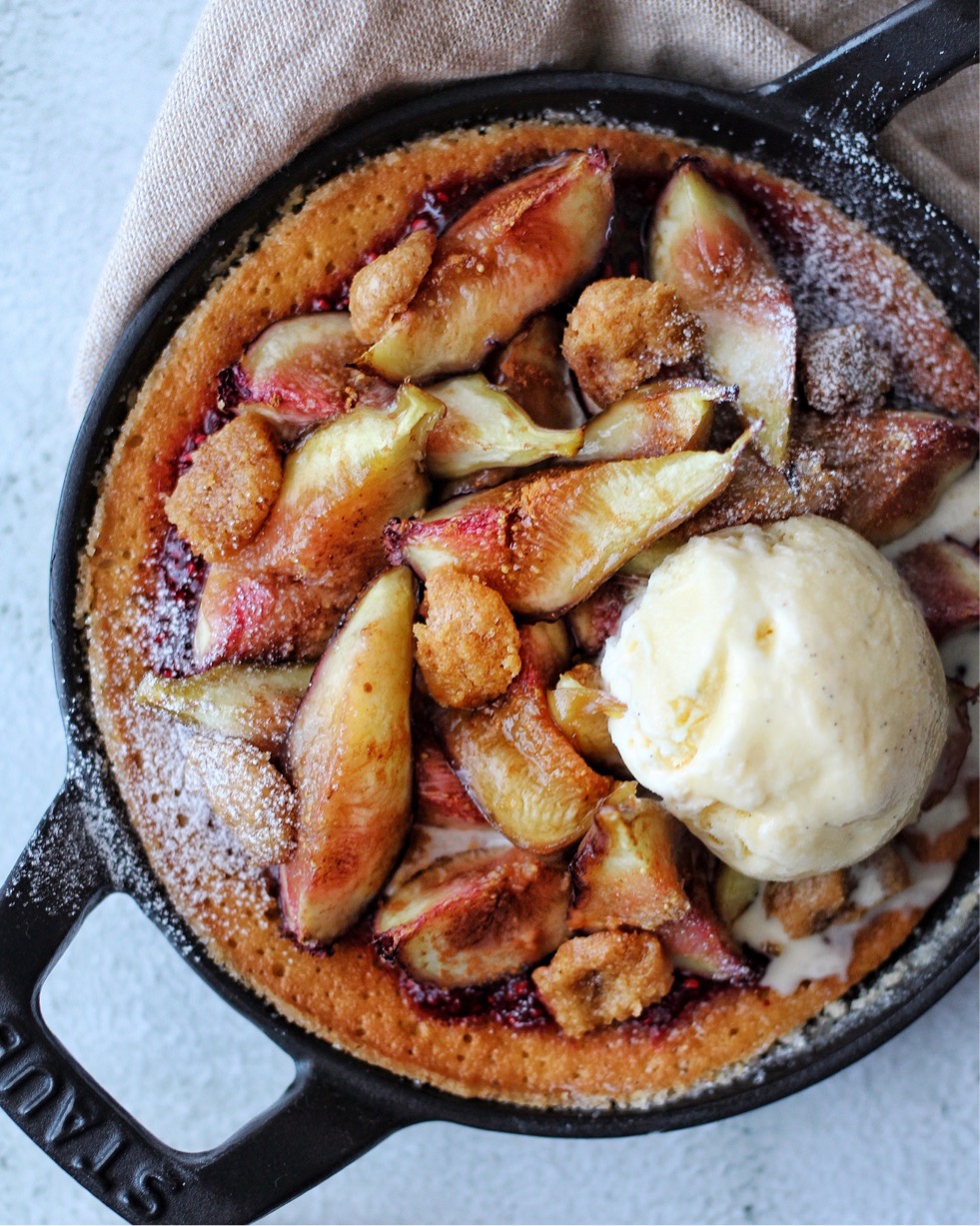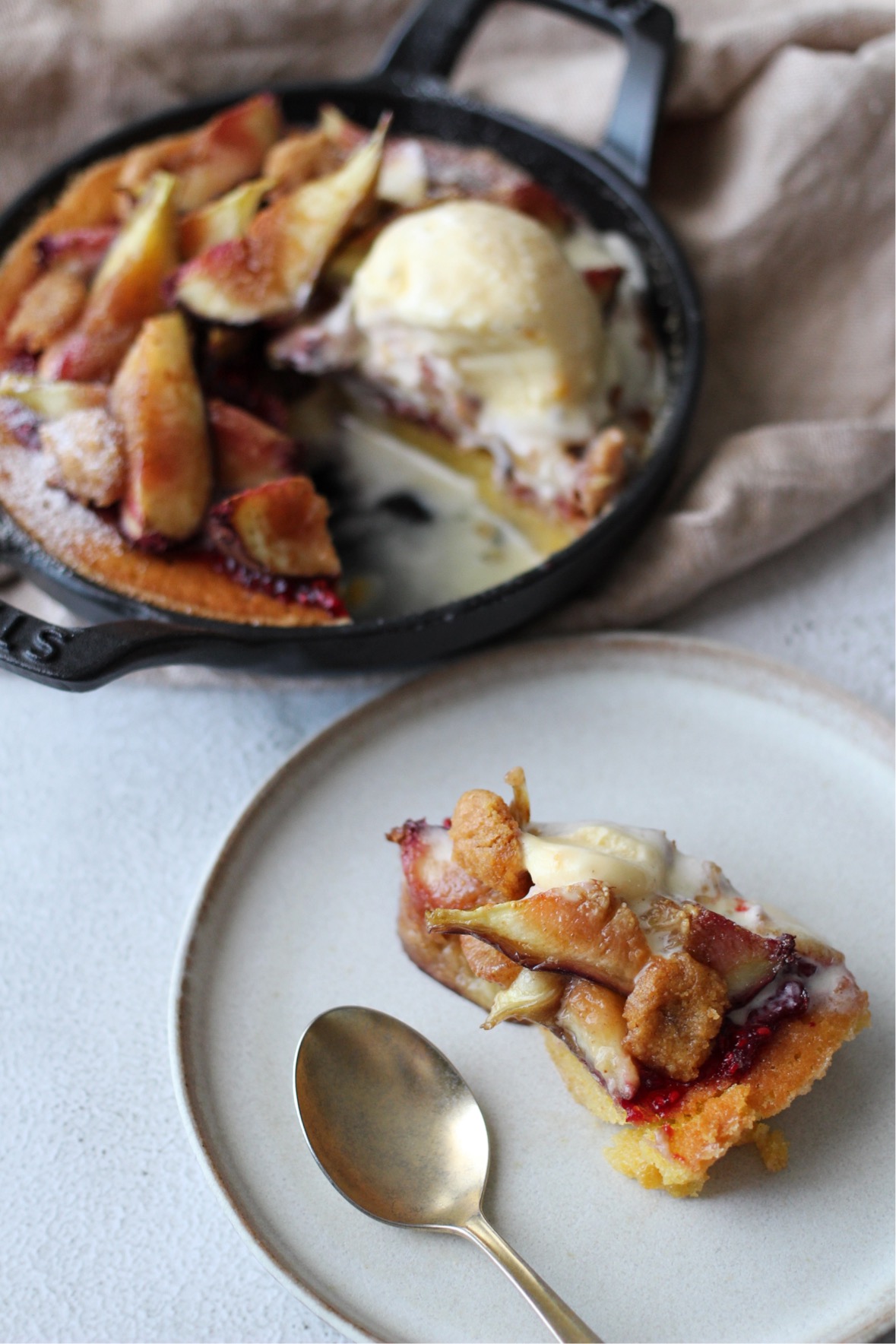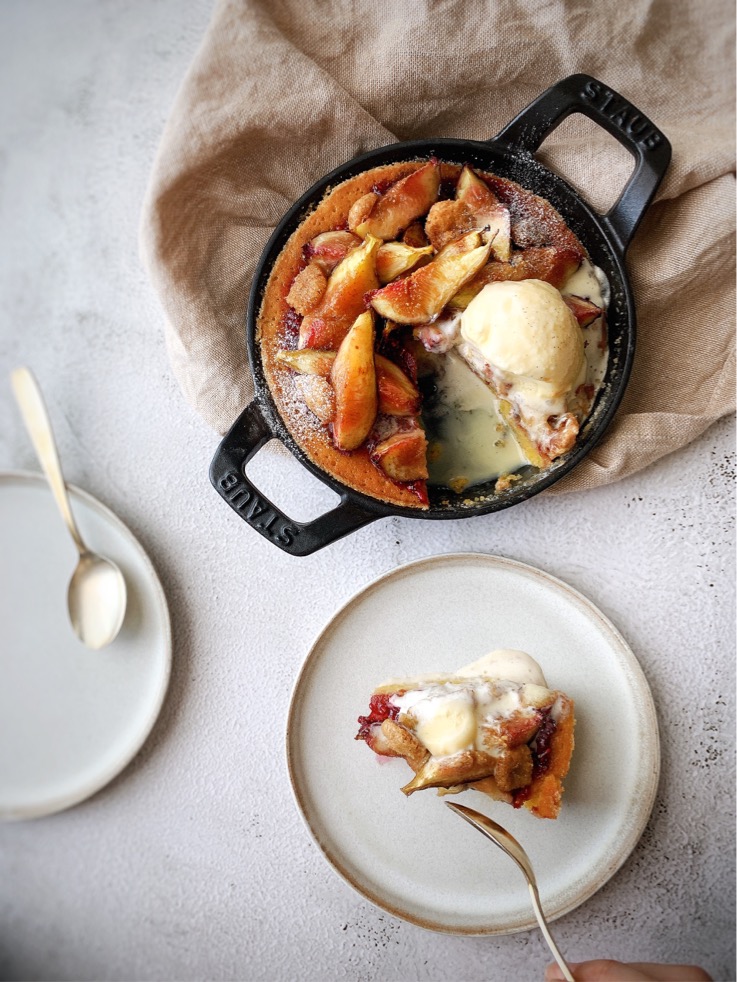 Recipes
Gluten-free Honey Fig Almond cake with Raspberry jam and Streusel
Rice flour streusel
60

g (4 tbsp)

unsalted butter

- room temperature

60

g (4 tbsp)

sugar

- I use cane sugar

40

g (4 tbsp)

rice flour

40

g (1/3 cup)

almond powder
Roasted honey fig
Preheat the oven to 180℃/ 360℉. Prepare a baking tray with baking paper.

Cut each fig into 4 to 6 pieces. Try to cut all figs to the same size. Place cut-side up onto the baking tray.

In a small bowl, whisk the cinnamon and honey until combined. Spoon over the figs. Roast in the oven for 15 minutes, or until tender.
Almond cake
Preheat the oven to 180℃/ 360℉. Lightly butter a 7 inch oven safe skillet, then lightly dust with sugar.

In a large bowl, whisk soften unsalted butter and powder sugar. Then add the egg little by little, mix to combine.

Add almond powder and mix to combine. Then spread into the skillet. Bake in the preheated oven for about 20 min.
Raspberry jam
In a heavy bottomed saucepan, mix together the raspberries, sugar, and lemon juice. Let stand for at least one hour as the fruit defrosts.

Stir over low heat until the sugar is dissolved. Increase heat to medium high and bring to a boil, keep stirring, until the mixture is thicken or reaches 105℃/ 220℉.
Rice flour streusel
In a large bowl, cream the butter and add the sugar. Mix with a whisk. Then add the rice flour and almond powder, mix with a rubber spatula until pea-sized lumps are formed.

Sprinkle onto an oven tray with baking paper, then bake at 180℃/ 360℉ for about 15 -20 min or until golden. Let it cool.
Assembly
Spread the raspberry jam on the almond cake, then arrange the roasted figs. Topped with rice flour streusel and serve with vanilla ice cream.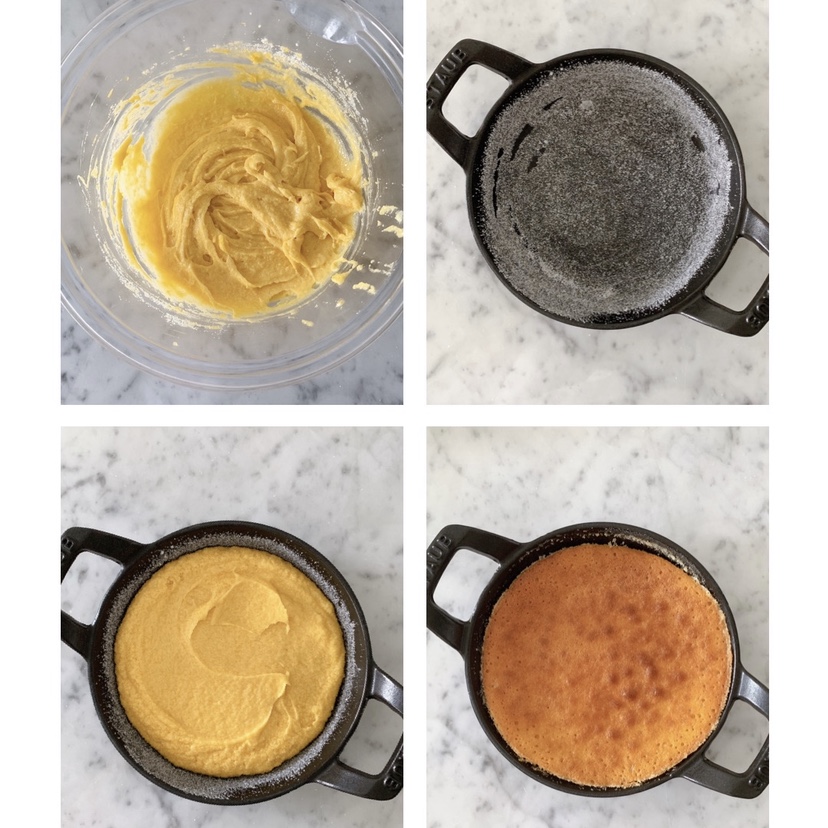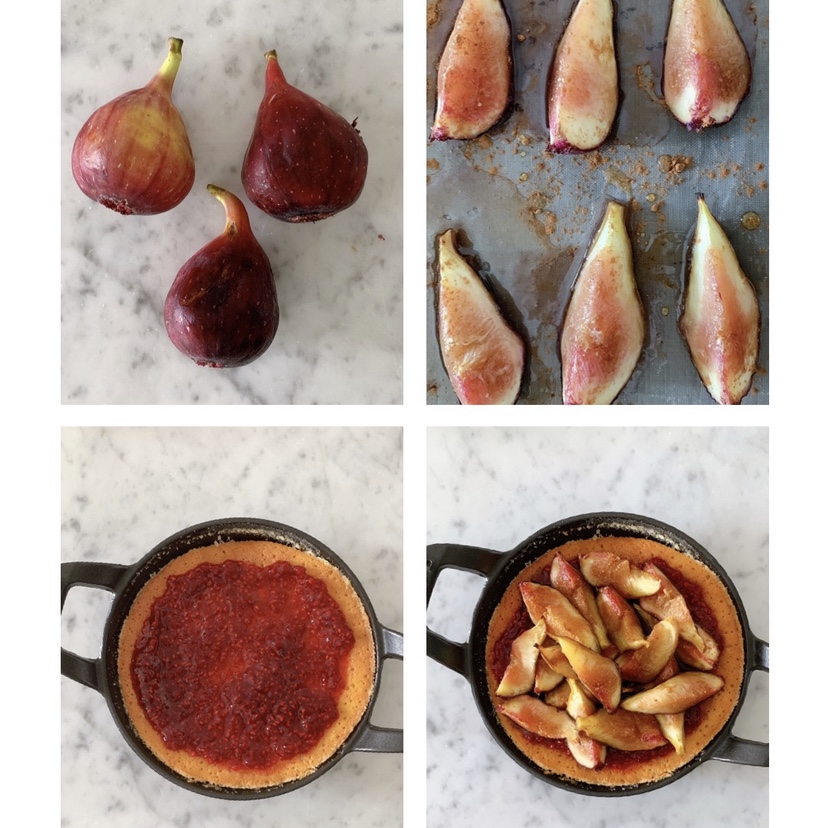 Helpful Tips
I made all parts from scratch but you can buy raspberry jam. Making the crumble is worth it but if you don't have time, you can use butter cookies from the store or sprinkle nuts for crunchiness instead of homemade crumble.