Baked Okinawa Pineapple with organic raw Okinawa sugar seeped in vanilla bean butter is delectable served with rich coconut-milk caramel, toasted macadamia nuts and vanilla ice cream on top.
I sourced the pineapple and sugar from Okinawa island; one of the most popular tropical getaways in Japan with beautiful beaches. We import 95% of pineapples from overseas because we can only enjoy Japanese pineapple from Okinawa in the summer.
It's a pretty sweet dessert but sometimes we need to indulge.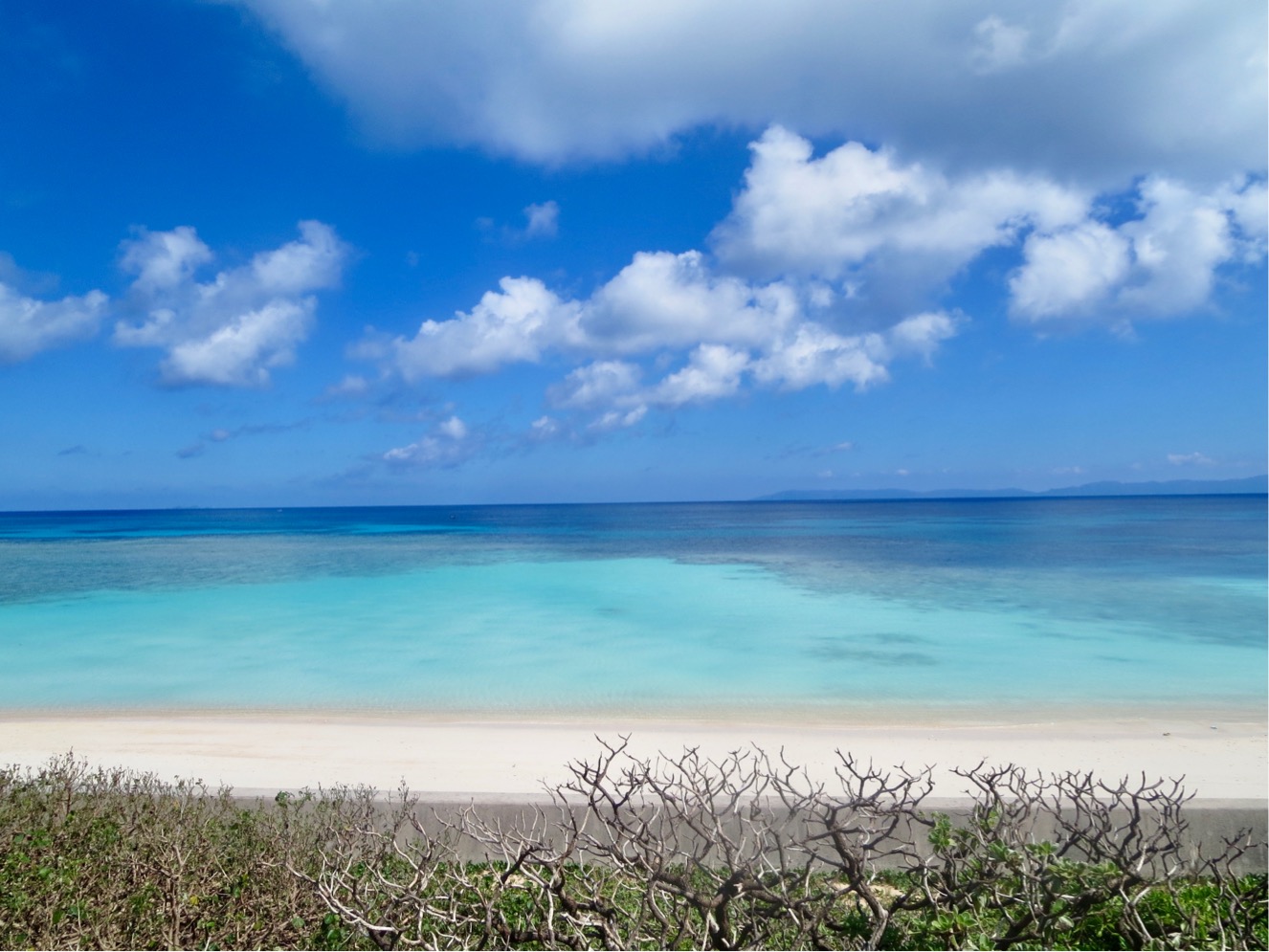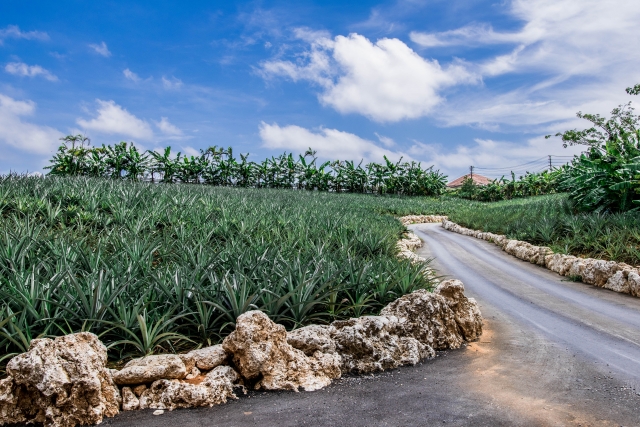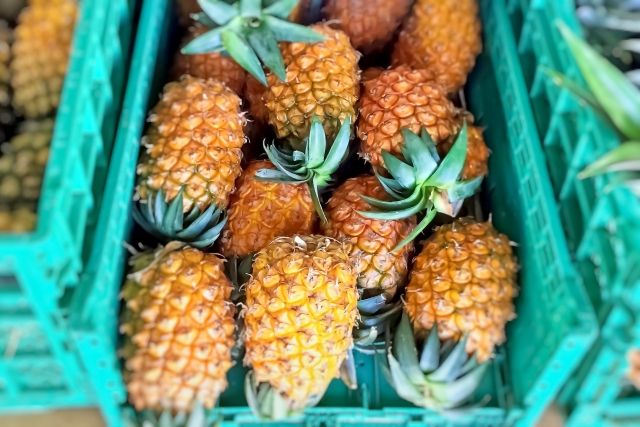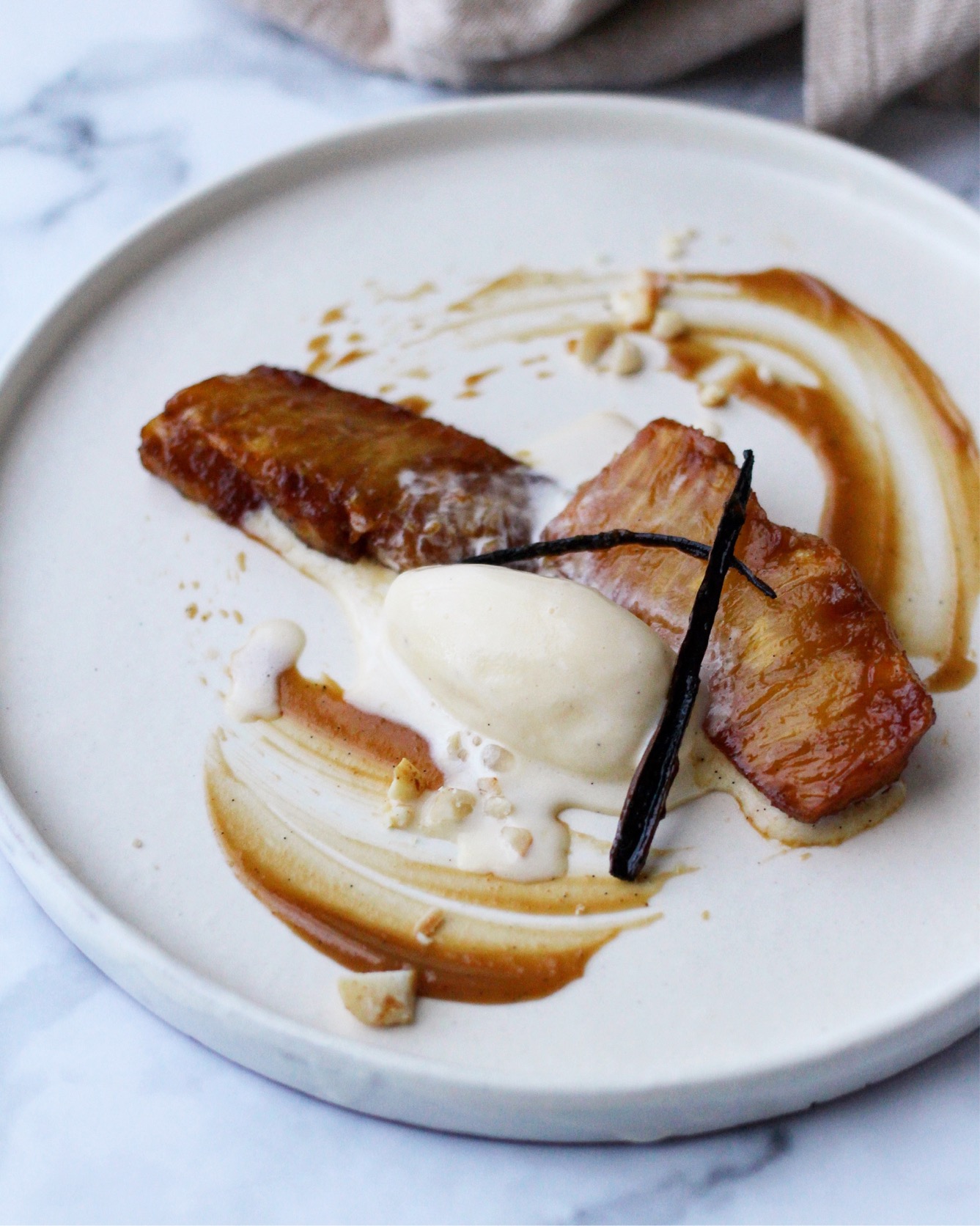 Recipes
Baked Okinawa Pineapple
1

pineapple

- Peeled, quartered lengthwise, and cored.

50

g (3-4 tbsp)

unsalted butter

- cut into small cubes

100

g (1/2 cup)

raw sugar or dark brawn sugar

2

tbsp

coconut milk

1/2

vanilla bean

1/4

cup

roasted macadamia nuts

- coarsely chopped
Preheat the oven to 180℃/ 360℉.

Halve each pineapple, then place in a baking tray. Cut the vanilla bean in half lengthwise and scrape out the seeds with backside of a knife. Put the seeds into the sugar.


Sprinkle the sugar with vanilla seeds onto the pineapple, then put small butter cubes on top. Put the vanilla bean and cover with aluminum foil. Bake at 180℃/ 360℉ for 30 min. Turn over the pineapple with tongs then bake another 15 to 30 min or until the pineapple are soft.

Pour out 2 tbsp of juice from the baking tray and pour in a small sauce pan. Add coconut milk and stir with a wooden spatula. Cook until the sauce is thicken and caramelized.

On a plate, place the baked pineapple, sprinkle macadamia nuts then serve with vanilla ice cream and coconut caramel sauce.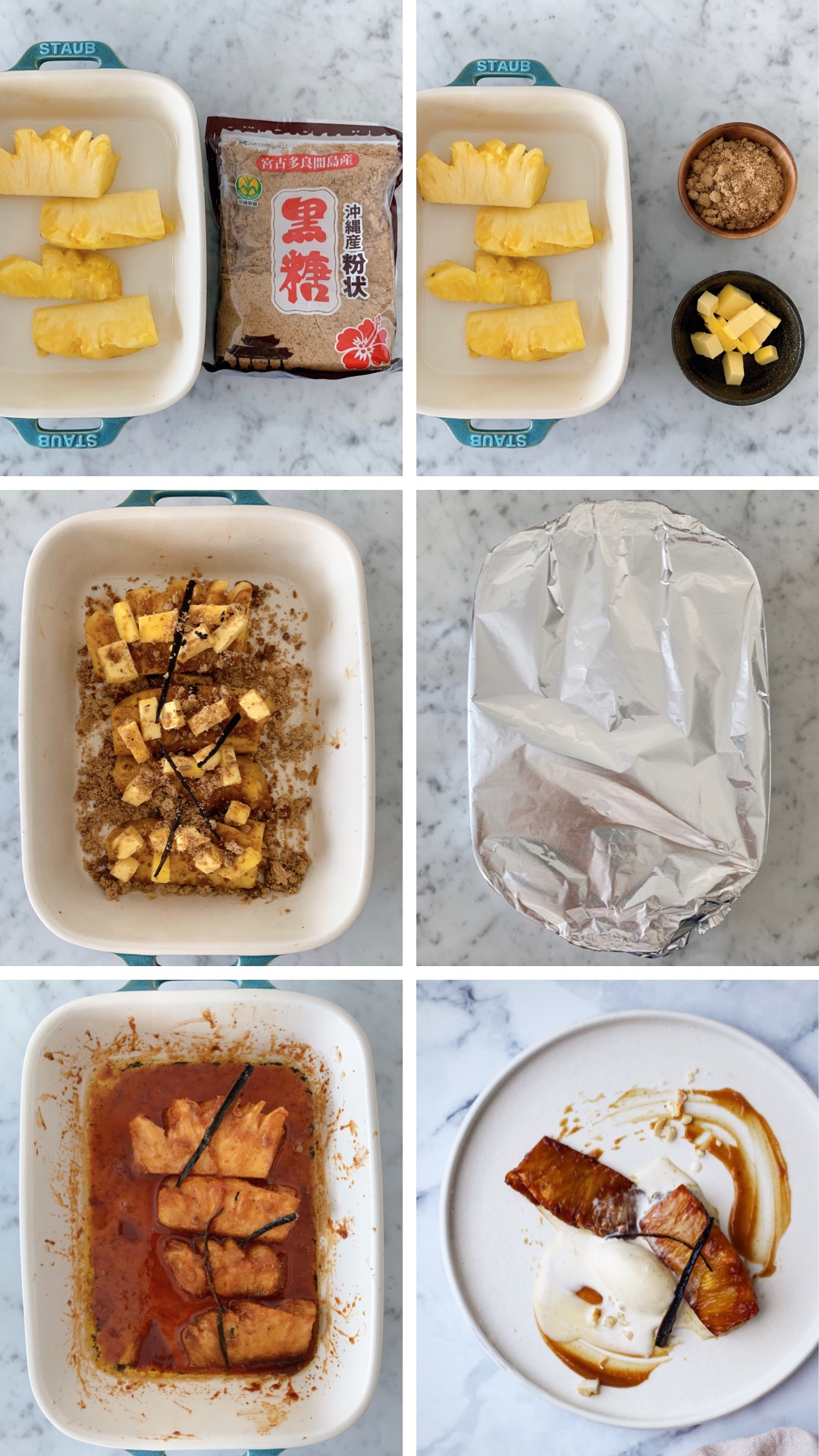 Helpful Tips
If you are not a fan of sweet desserts, enjoy this with yogurt ice cream instead of vanilla ice cream. You can enjoy this pineapple dessert both warm or cold. I like both!