I was not familiar with oats, but one of my British friends told me about it, so I got interested in it and I bought it!
I'm still experimenting with it for baking, but first, I made this recipe: oat crepes!
I blended Tapioca flour to get a slight chewy texture, and it turned out great. In addition, they don't break easily during cooking on the pan.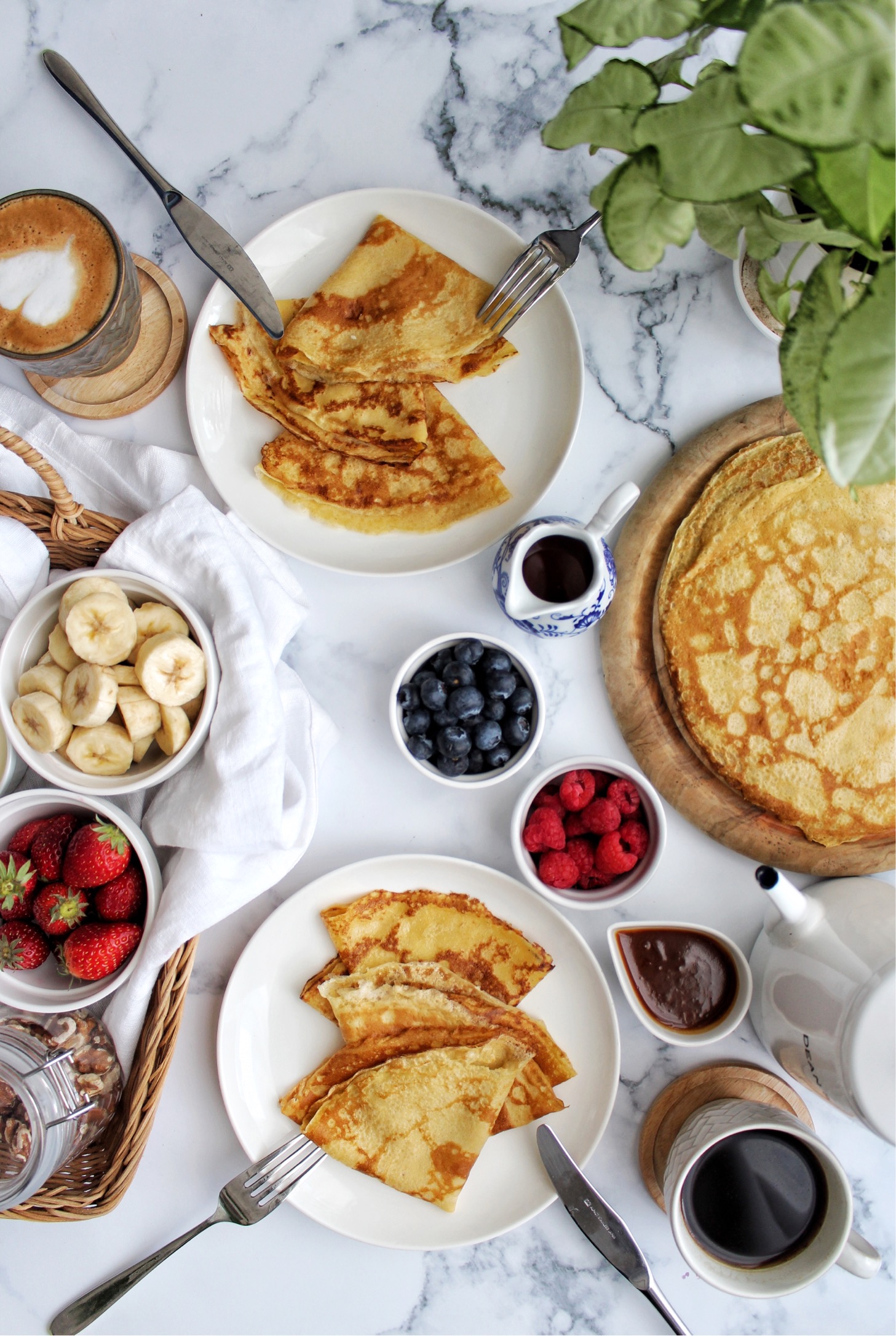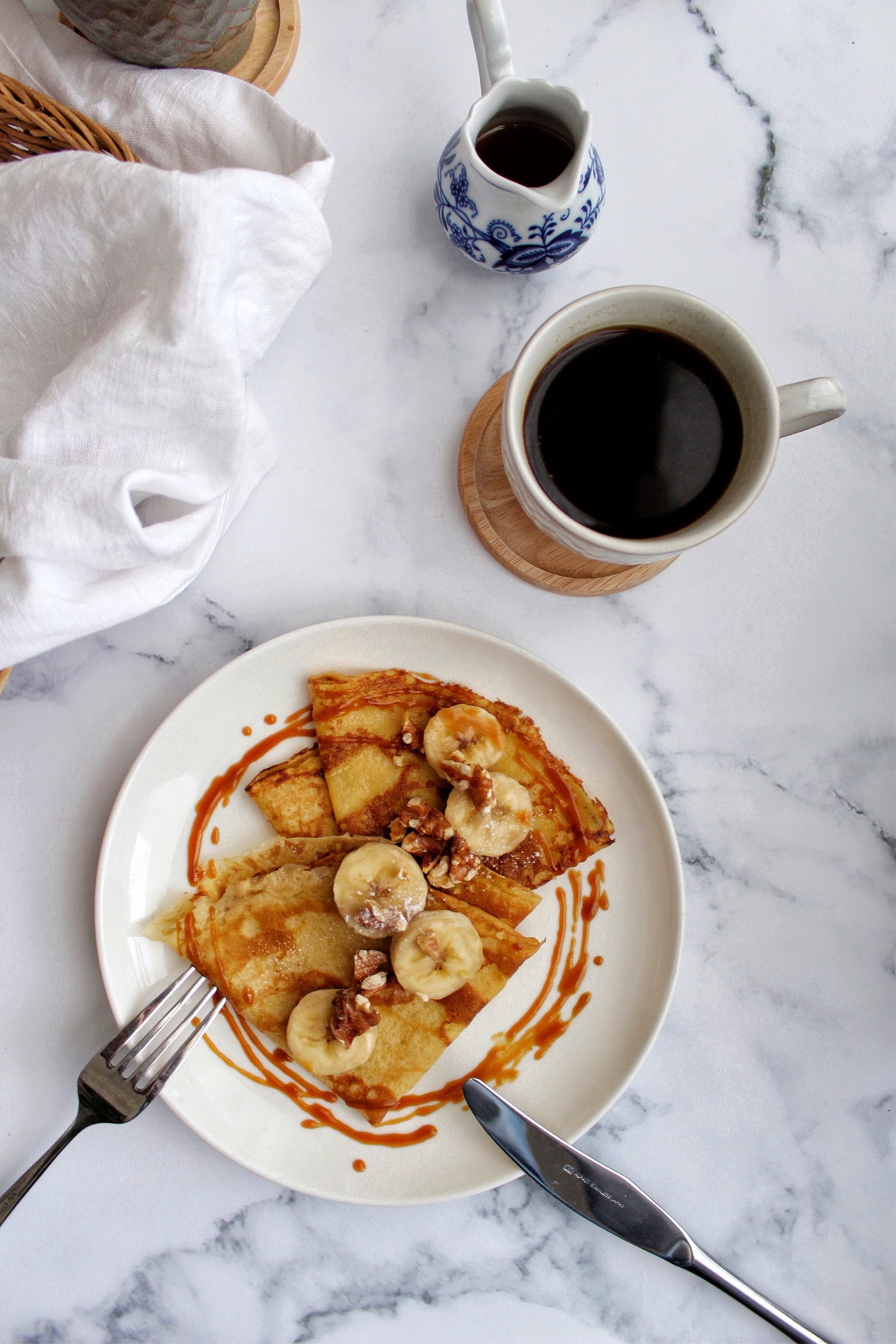 My mom would make crepes for breakfast when my friends came for a sleepover. She prepared lots of different kinds of filling, not only sweet, but also savory like ham, boiled eggs and fresh veggies. We enjoyed making our favorite crepes. I always ate too many savory crepes and sweet crepes.
Enjoy these healthy crepes with your favorite fillings!
Recipes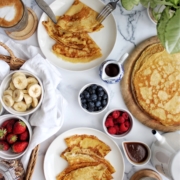 Healthy Oat Crepes
2

eggs

30

g (2+1/3 tbsp)

sugar

I use unrefined organic cane sugar

1

pinch

salt

70

g (3/4 cup)

oat flour

Use gluten-free oat if desired

30

g (1/4 cup)

tapioca flour

240

ml (1 cup)

milk

Use plant-based milk if desired

1

tsp

vanilla extract

15

g (1 tbsp)

butter

butter for coating the pan
In a large bowl, whisk eggs, sugar, salt, oat flour and tapioca flour.

Add vanilla extract and melted butter, mix in.

Cover with the plastic film and refrigerate for 1 hour or up to 1 day. Stir for a few seconds before using.

Heat a small pan and add the butter to coat. Pour the batter into the pan and spread it evenly. Cook until edges start to turn golden. Turn and cook other side until done. Transfer to the plate.

Enjoy with your favorite fillings!
Helpful Tips
I blended oat flour and tapioca flour for the texture, but you don't need to stick to those! You just need to prepare 1 cup of flour of your choosing. You can make 1 cup of oat flour, or 1 cup of all purpose flour, or 1 cup of whole wheat flour… just make it 1 cup. You can also use plant-based milk instead of conventional milk and coconut oil instead of butter. If you make this for savory crepes, you can omit the sugar and vanilla.