I made this for my friend who is pregnant. I'm not familiar with the dietary needs for pregnant women so I googled what the most important nutrients are during a pregnancy and asked my sis who has had children.  Based on what I learned, I decided to make wholesome homemade granola. Granola doesn't just taste great, it's a good way to get a lot of nutrients in one sitting. 
Can't wait to see my friend's new baby!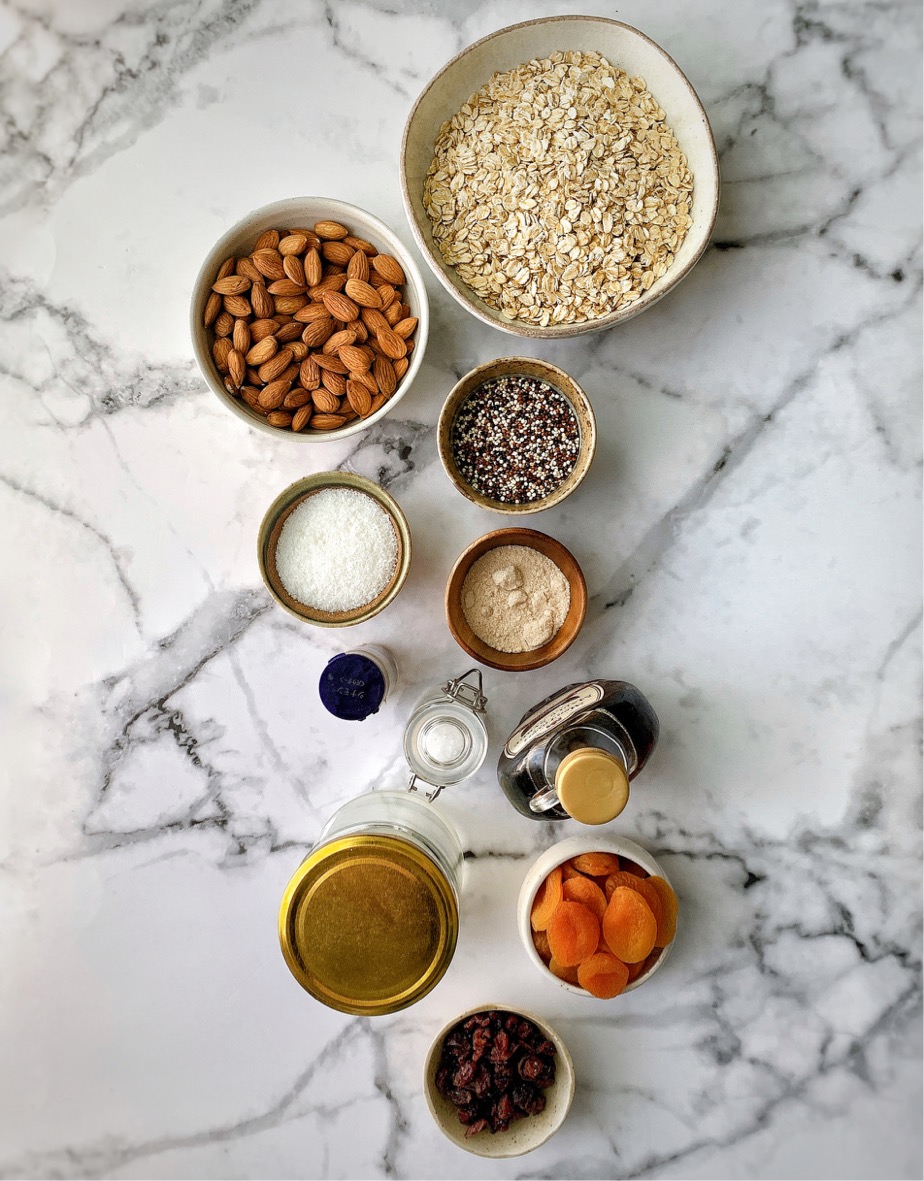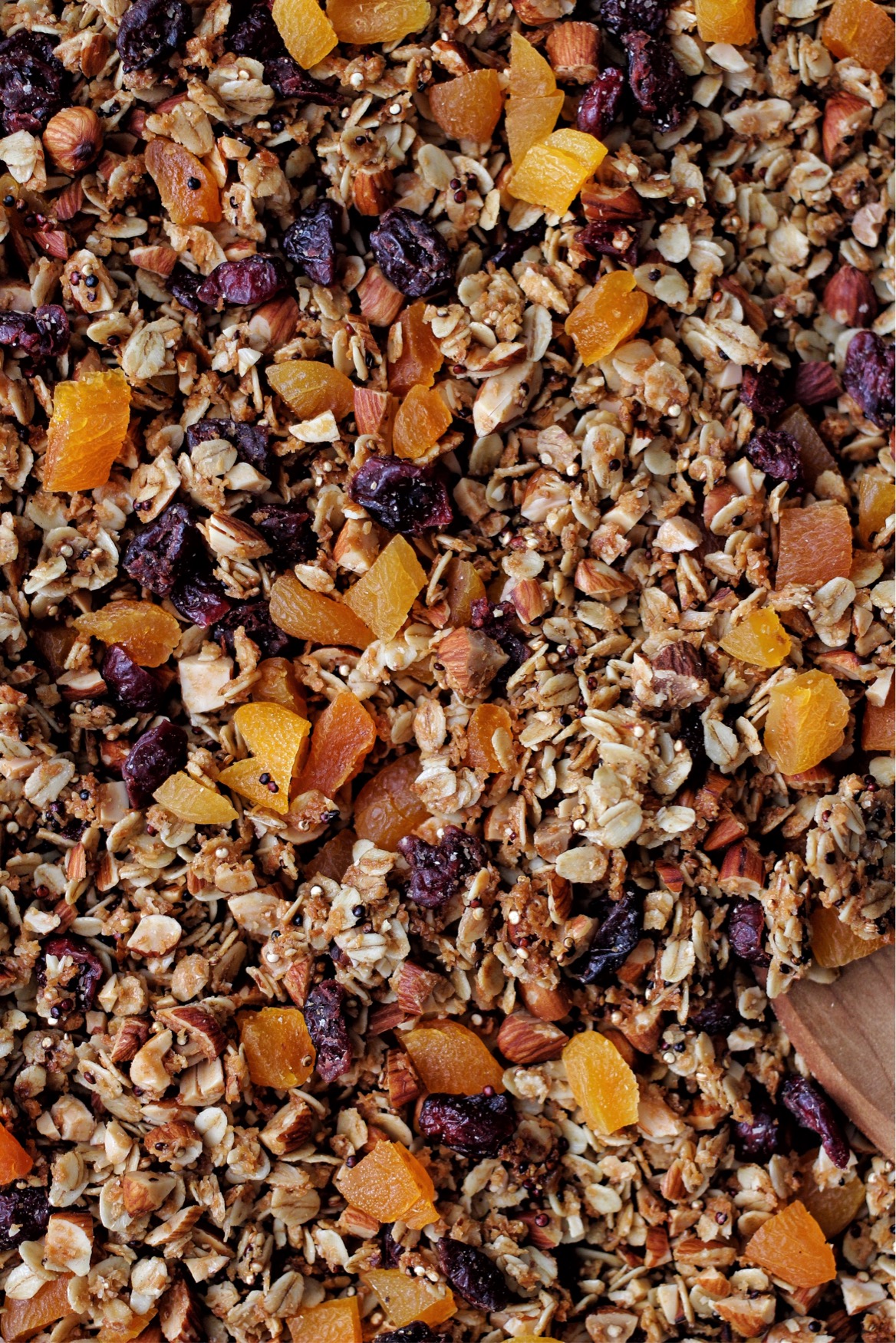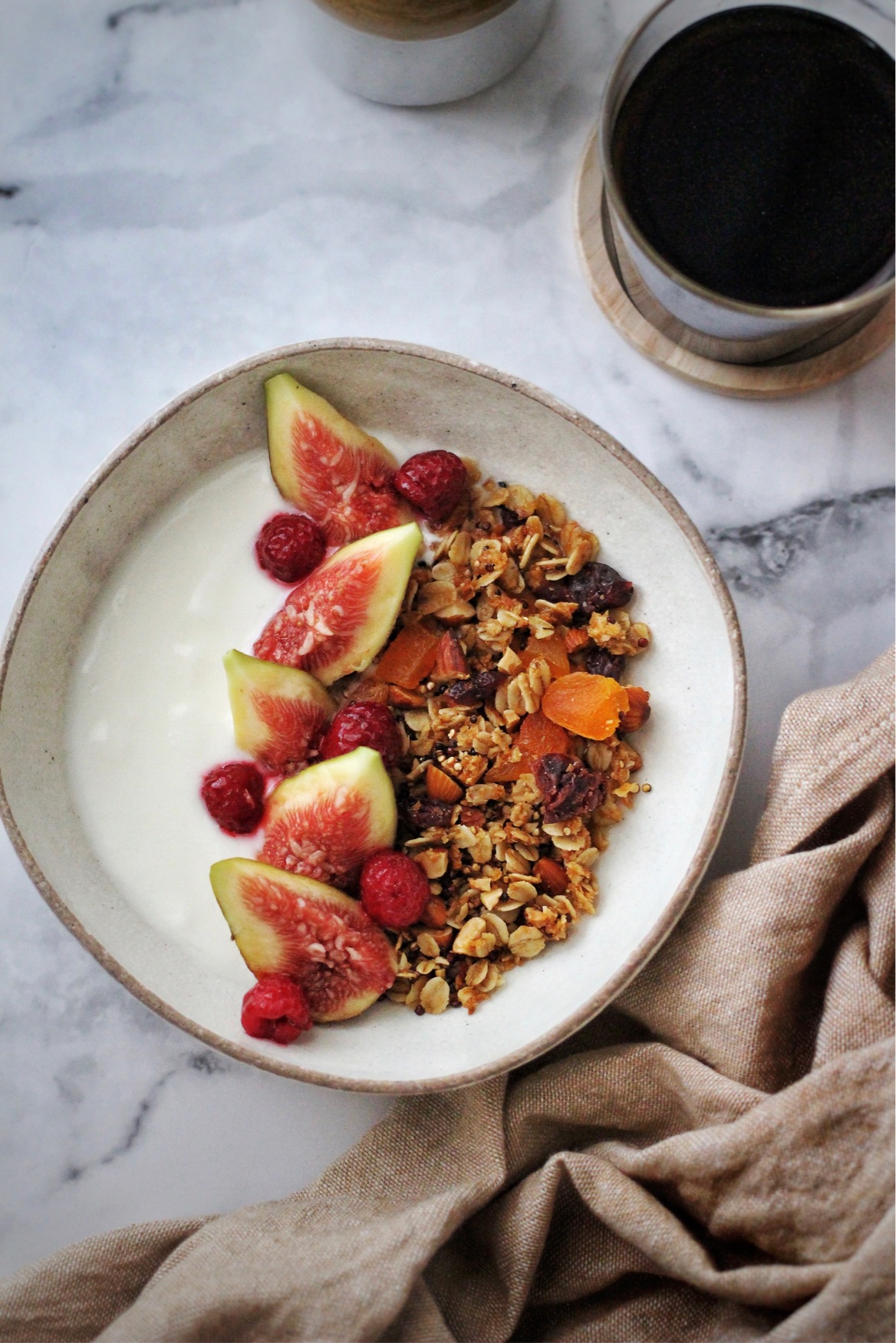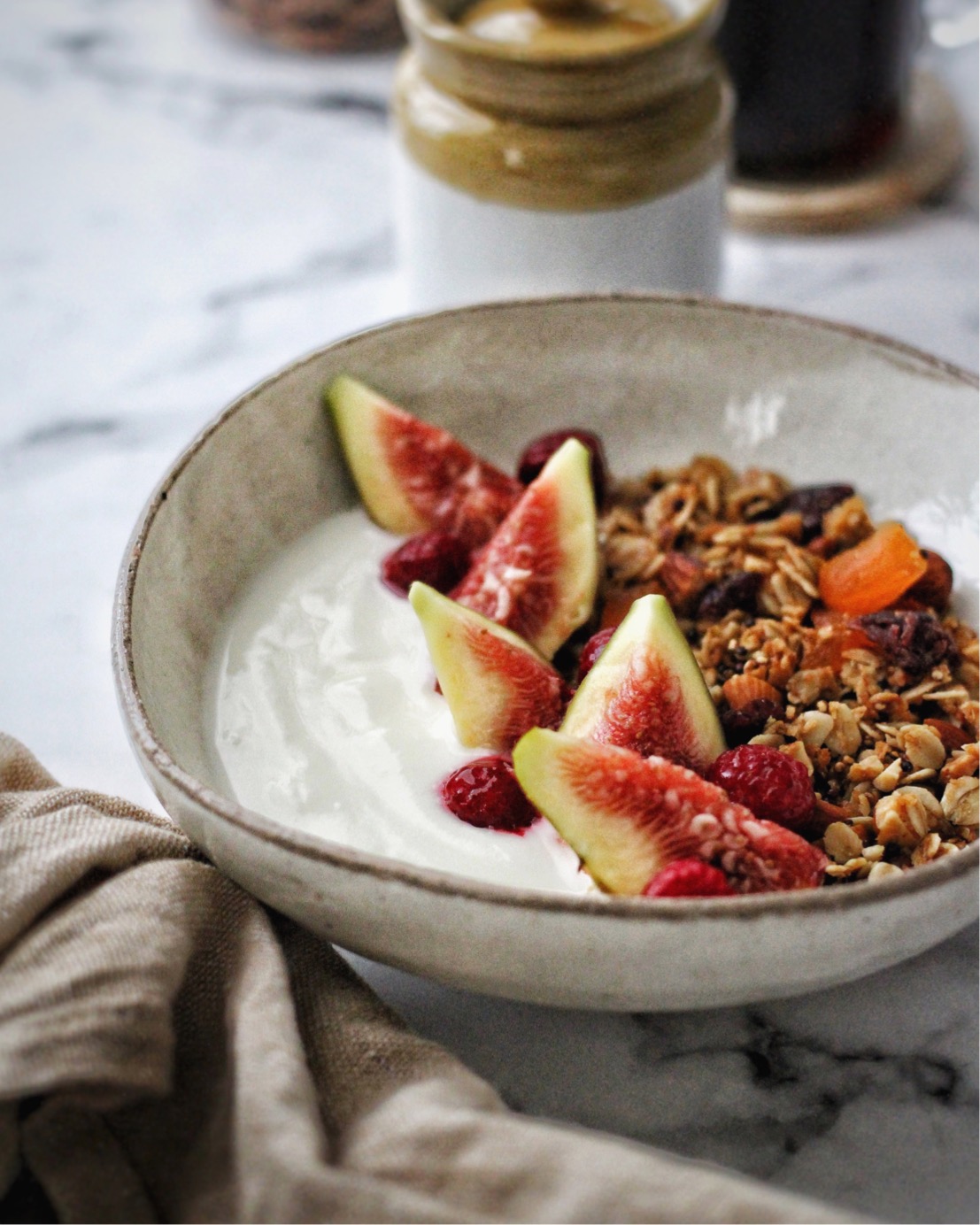 Recipes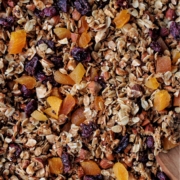 Maple Apricot Quinoa Granola
2+1/2

cups

old-fashioned rolled oats

(GF if desired)

1/2

cup

quinoa

1/2

cup

raw, unsweetened shredded coconut

1

cup

raw almonds, coarsely chopped

2

tbsp

sugar

- I use organic cane sugar

1/2

tsp

sea salt

1/2

tsp

ground cinnamon

1/4

cup

maple syrup

1/3

cup

coconut oil

2/3

cup

dried apricots

- chopped

1/3

cup

dried cranberries
Preheat the oven to 150℃/ 300℉.

Rinse quinoa with plenty of water and drain it. Place on a saucepan and cook with medium-high heat to remove the bitter taste from the quinoa. Keep stirring constantly, let the water evaporate first then toast the quinoa for about 3 mins or until it gets slightly golden brown.

In a large bowl, combine the toasted quinoa, oats, coconuts and almonds.

In a separate bowl, whisk to combine the maple syrup, coconut oil, sugar salt and cinnamon.

Pour the liquid mixture over the dry ingredients and stir well.

Pour mixture onto an oven tray lined with baking paper. Make sure the granola is evenly spread.

Bake in the preheated oven for about 30 to 40 min, or until lightly golden. Remove from oven and stir every 10 minutes to avoid burning. Let it cool.

Once cooled, add the dried apricots and cranberries. Store in an airtight container.
Helpful Tips
If you don't have quinoa, you can just use oats.  Substitute equal amounts of oats.