I was not familiar with baking sweets with spices before since we don't use them very often in Japan, but I got into it after living in Dubai. Trying new ingredients and finding new great flavor combinations is an exciting challenge.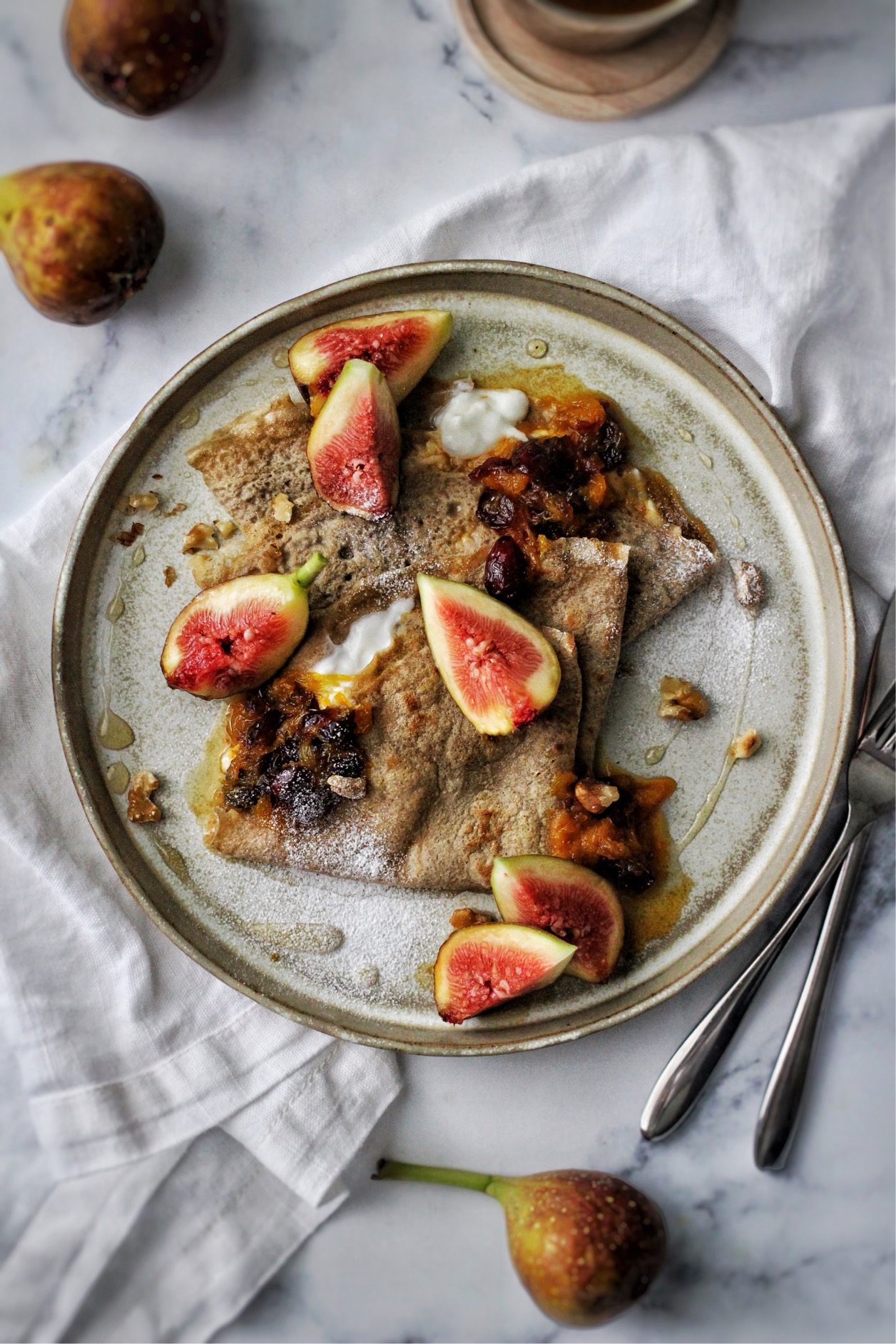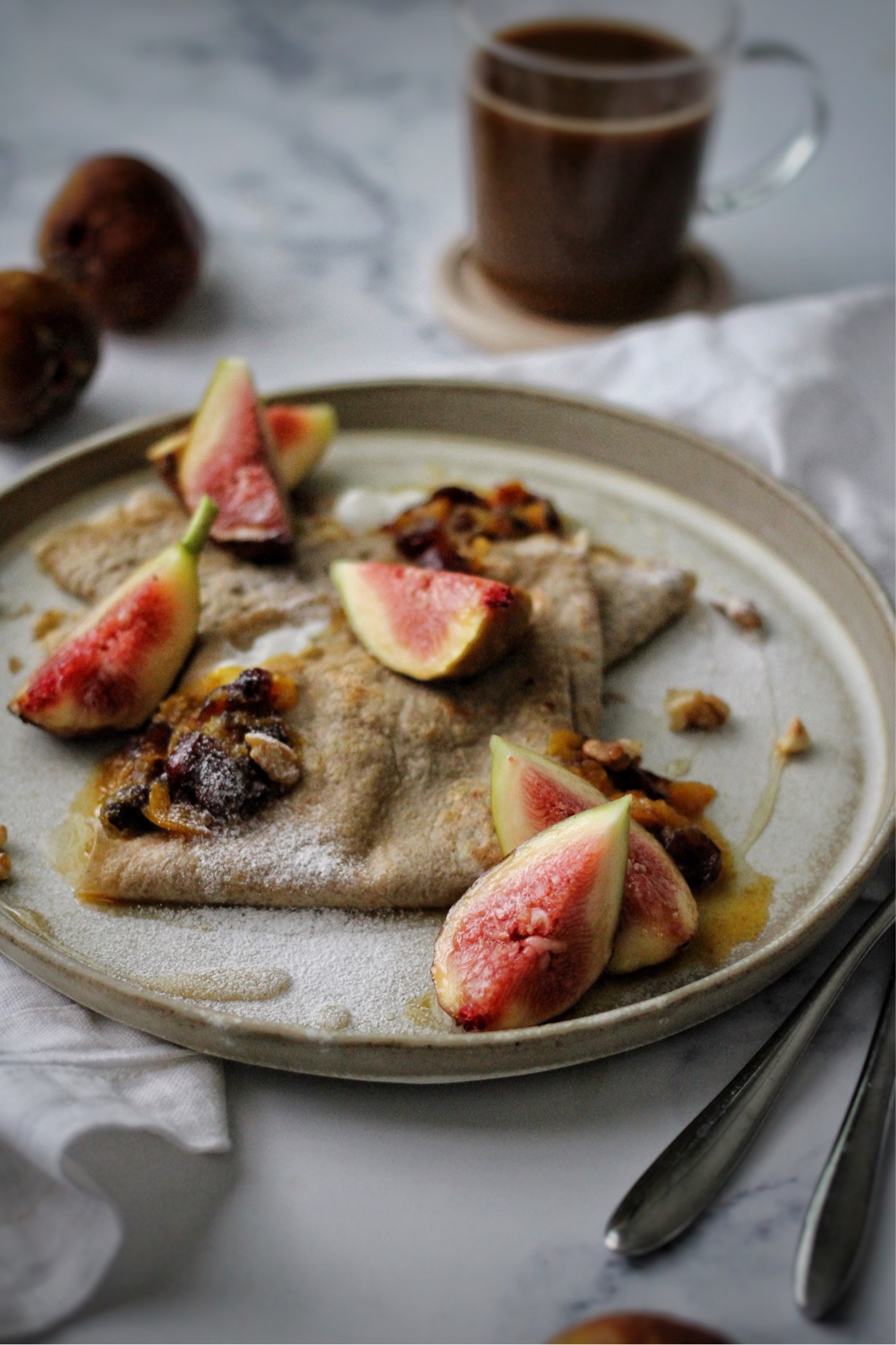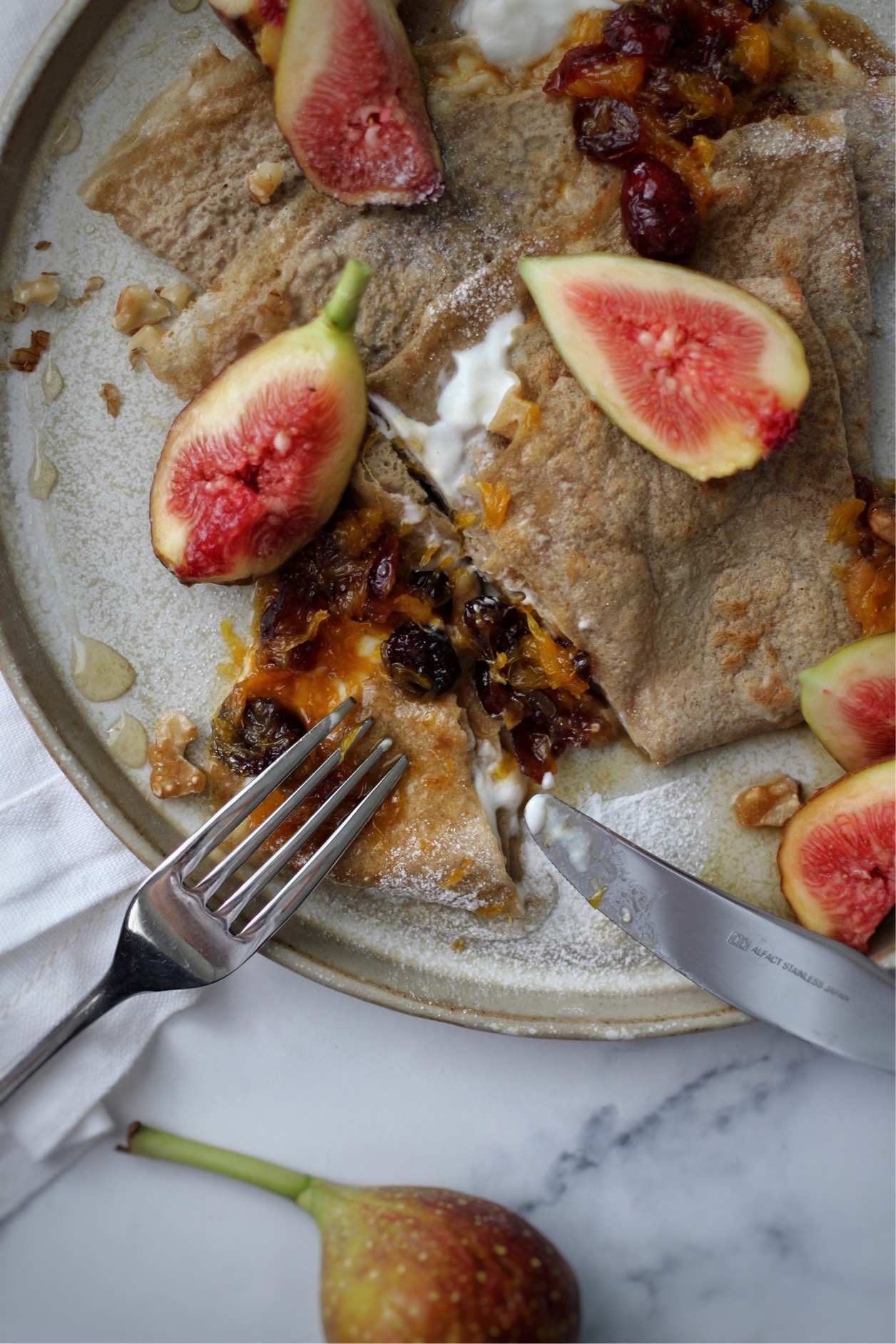 Recipes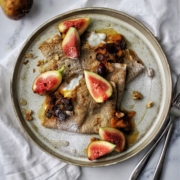 Cardamom Oat Crepes with Cranberry Orange Sauce
Cardamom Oat Crepes
2

eggs

30

g (2+1/3 tbsp)

sugar

- I use unrefined organic cane sugar

1

pinch

salt

1/2

tsp

ground cardamom

70

g (3/4 cup)

oat flour

- You can use gluten-free oat if desired

30

g (1/4 cup)

tapioca flour

- You can use other flour or starch instead.

240

ml (1 cup)

milk

- You can use plant-based milk if desired

1

tsp

vanilla extract

15

g (1 tbsp)

butter

butter for coating the pan
Quick Orange Cranberry Sauce
Cardamom Oat Crepes
In a large bowl, whisk eggs, sugar, salt, cardamom, oat flour and tapioca flour.

Add vanilla extract and melted butter, mix in.

Cover with the plastic film and refrigerate for 1 hour or up to 1 day. Stir for a few seconds before using.

Heat a small pan and add the butter to coat. Pour the batter into the pan and spread it evenly. Cook until edges start to turn golden. Turn and cook other side until done. Transfer to the plate.
Quick Orange Cranberry Sauce
Zest of 1 orange and squeeze the juice from it. Peel the other 1 orange and cut into small pieces.

In a saucepan, melt the butter then add the juice, oranges, dried cranberries and cinnamon. Cook for couple minutes or until until the sauce is slightly thicken. Add the zest and stir, remove from the heat.
Assembly
To a plate, place the crepes and spread the greek yogurt. Fold it over once and then over one more time making a triangle shape. Arrange the figs and sprinkle the walnut, serve with the orange cranberry sauce. Dust with powdered sugar and enjoy!
Helpful Tips
I, personally, like serving this sauce hot, but cold is also tasty. I made this for my breakfast but serving these crepes with this hot sauce and vanilla ice-cream instead of yogurt is one my favorite lovely autumn desserts.