Lately, I have really been into baking granola with different flavors and this is my latest favorite. The smell from the oven while I'm baking this is so amazing. 
I use only orange zest but I recommend rubbing the sugar and the zest with your palm so that you can get the maximum amount of amazing orange flavor. I learned this technique when I was working in France preparing Tarte au Citron.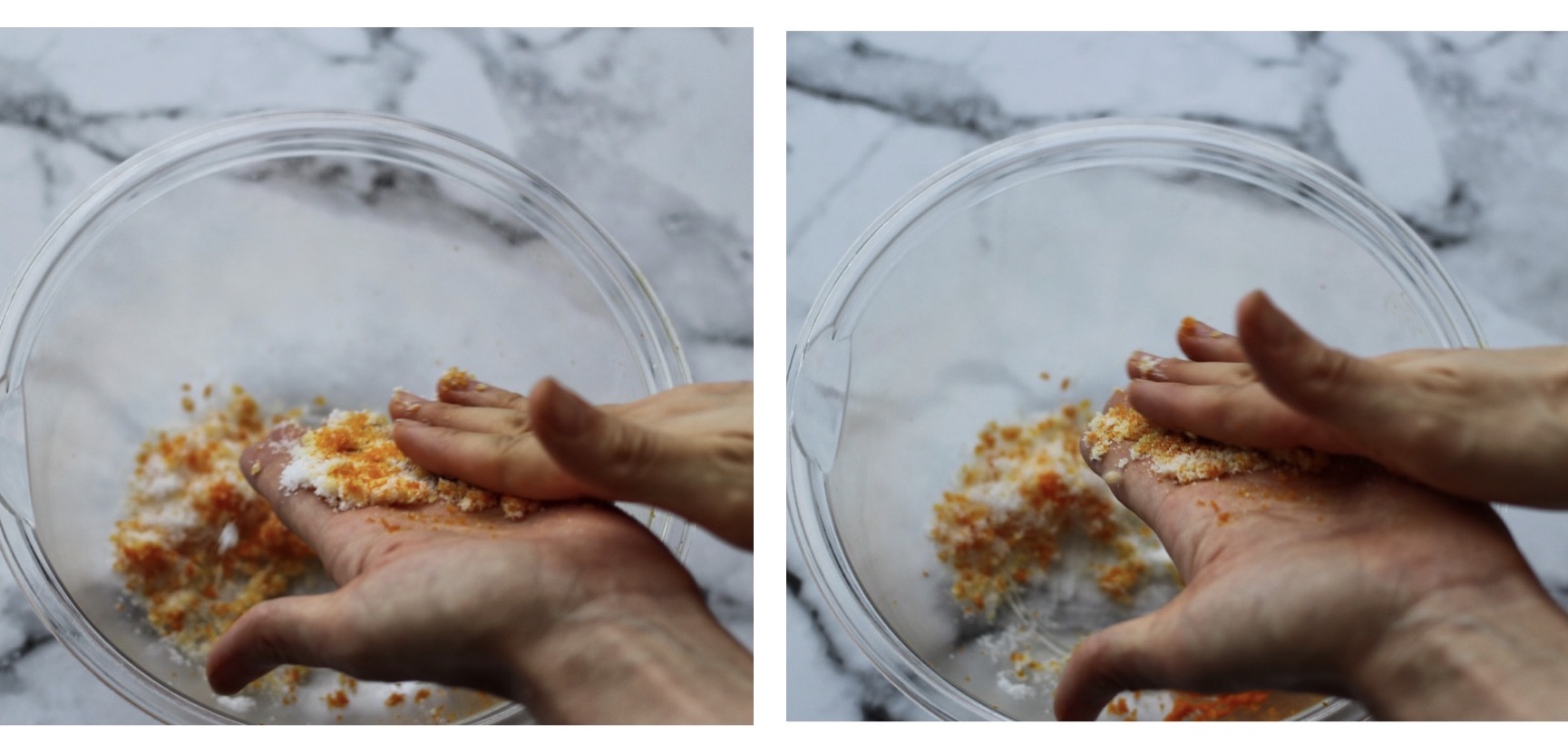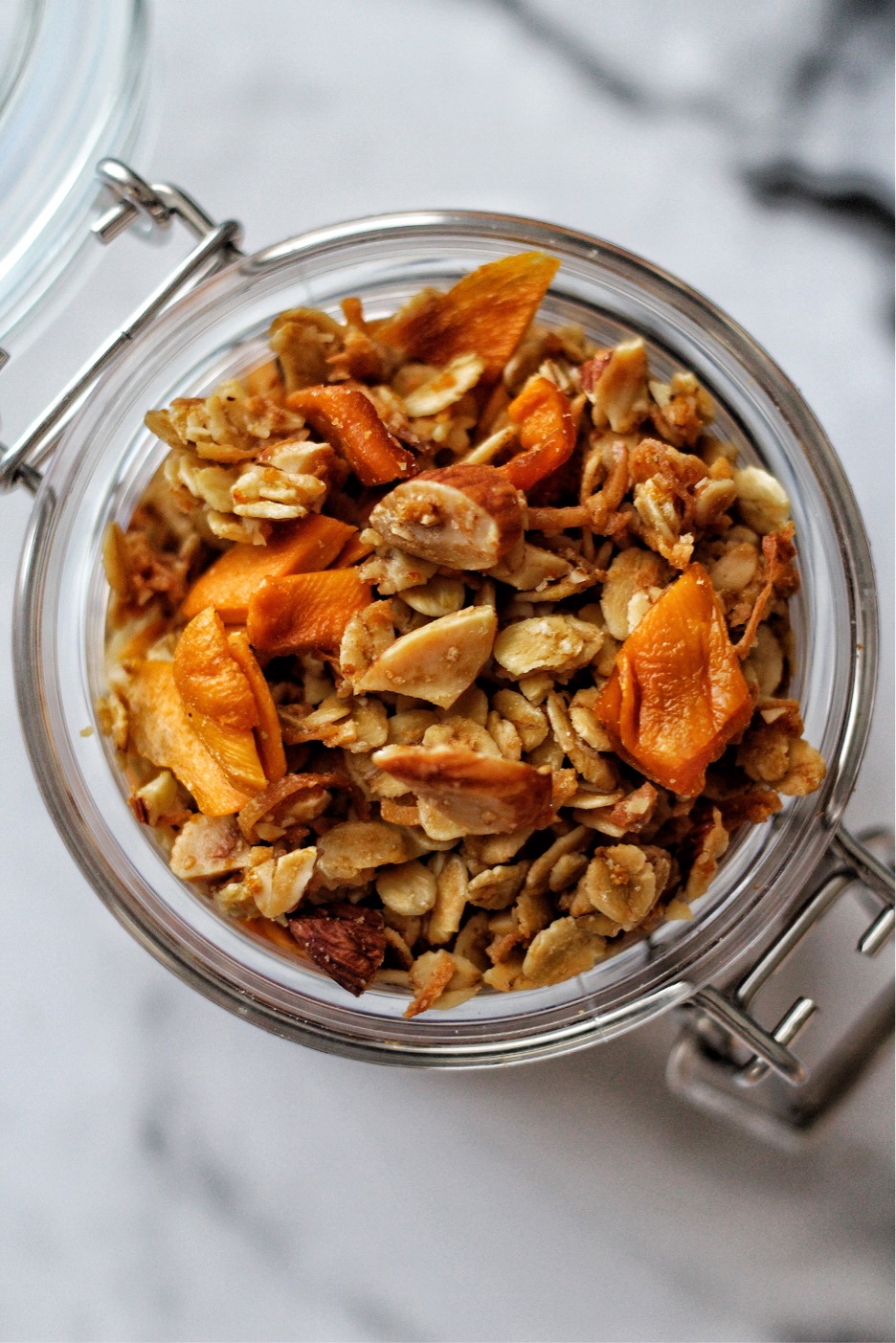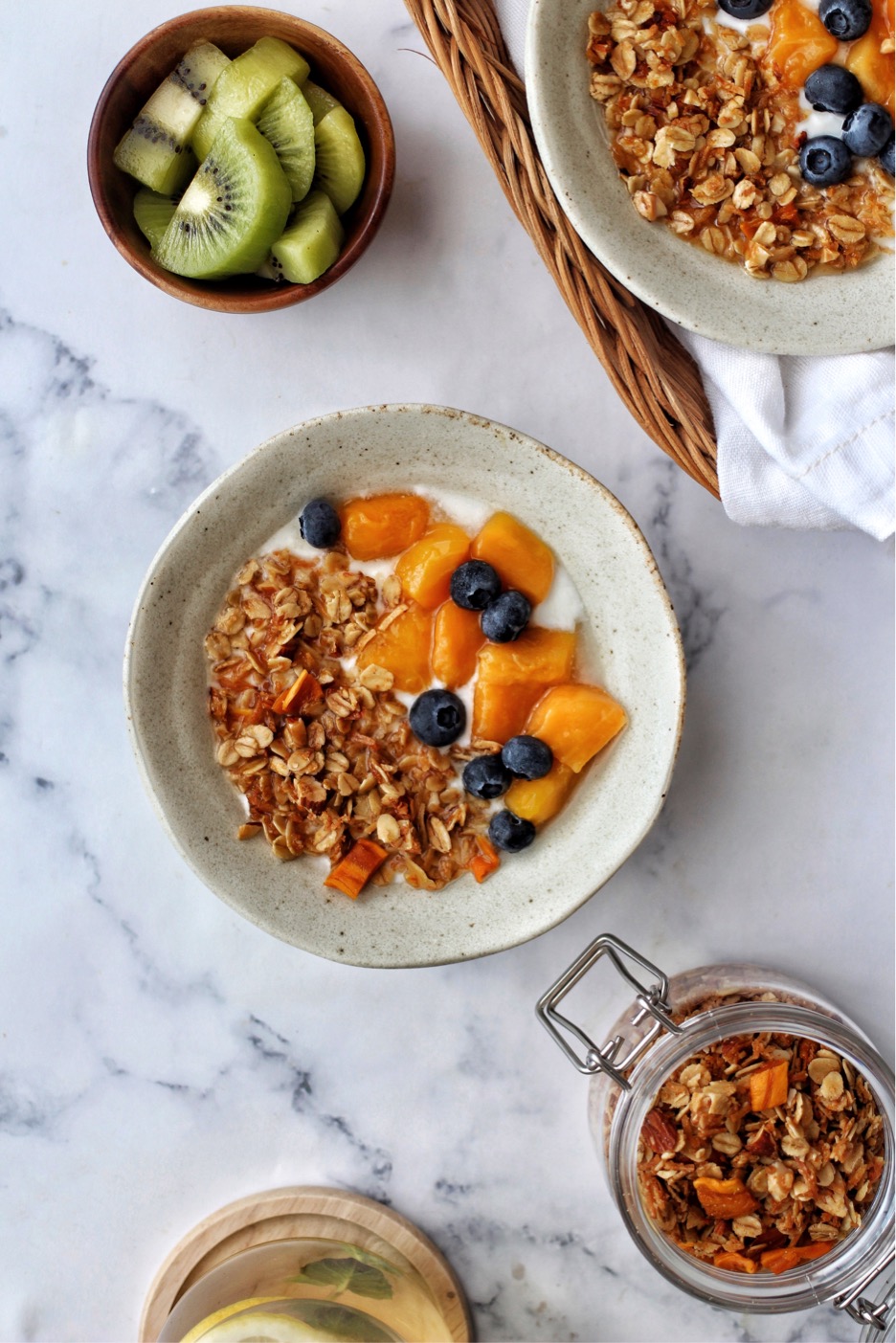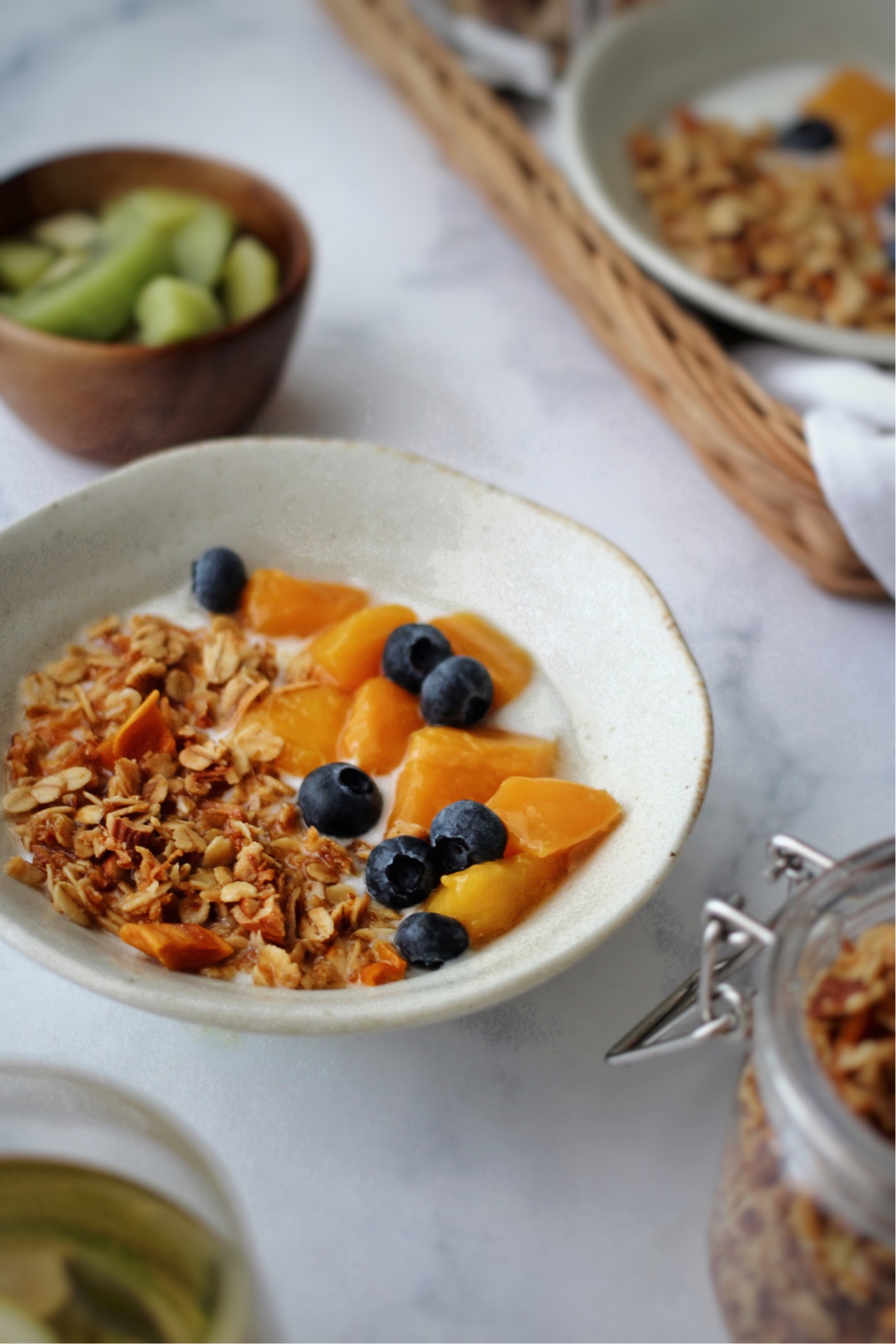 Recipes
Mango Orange Coconut Granola
3

cups

old-fashioned rolled oats

(GF if desired)

1

cup

raw, unsweetened shredded coconut

1

cup

raw almonds, coarsely chopped

2

tbsp

sugar

orange zest from about 1 orange

- preferably organic

1/2

tsp

salt

1/3

cup

coconut oil

1/4

cup

maple syrup or honey

1/2

cup

dried mango

- thinly sliced or diced
Preheat the oven to 150℃/ 300℉.

In a deep plate, combine the orange zest and sugar. Rub the sugar and the zest with your palm until the sugar turns orange color.

In a large bowl, combine oats, coconuts and almonds.

In a separate bowl, whisk to combine the maple syrup, coconut oil, salt and the orange zest sugar.

Pour the liquid mixture over the dry ingredients and stir well.

Pour mixture onto an oven tray lined with baking paper. Make sure the granola is evenly spread.

Bake in the preheated oven for about 30 to 40 min, or until lightly golden. Remove from oven and stir every 10 minutes to avoid burning. Let it cool.

Once cooled, add the dried mango. Store in an airtight container.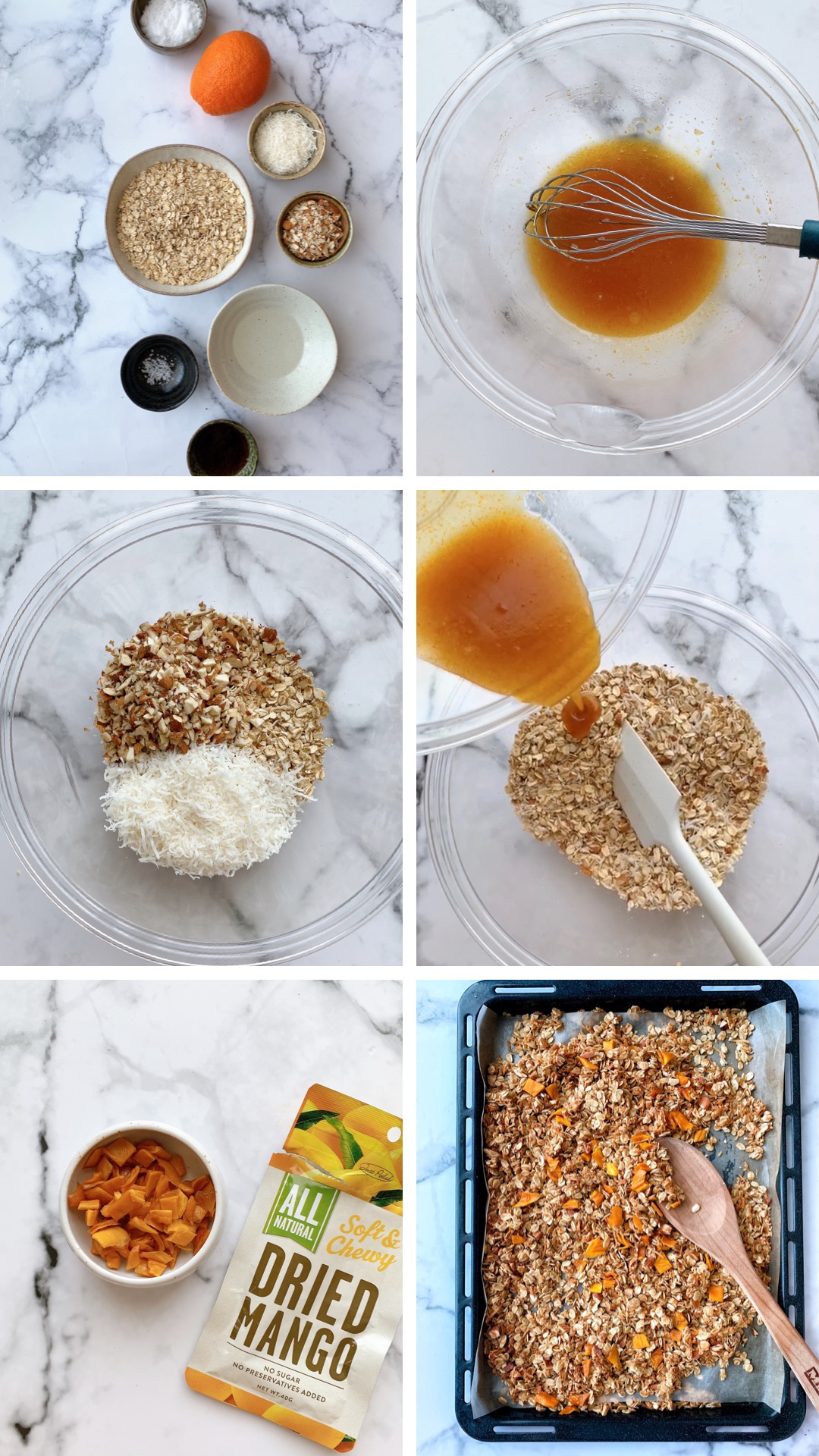 Helpful Tips
You can add your favorite spices like cinnamon. I also like adding dark chocolate chunks into this granola after it cools down.