I don't often add sweetener to drinks but Matcha frappe is an exception.  Even though the easiest and tastiest way to sweeten Matcha is to blend with vanilla ice-cream, in this recipe I avoided white sugar by using maple syrup and vanilla. The best thing about making drinks by yourself is that you know what is in it, and you can adjust the flavor and sweetness.
I highly recommend dissolving matcha before putting it into a blender. It feels a bit chalky when added directly. And if you blend more to dissolve the matcha the ice cubes will melt because of the frictional heat.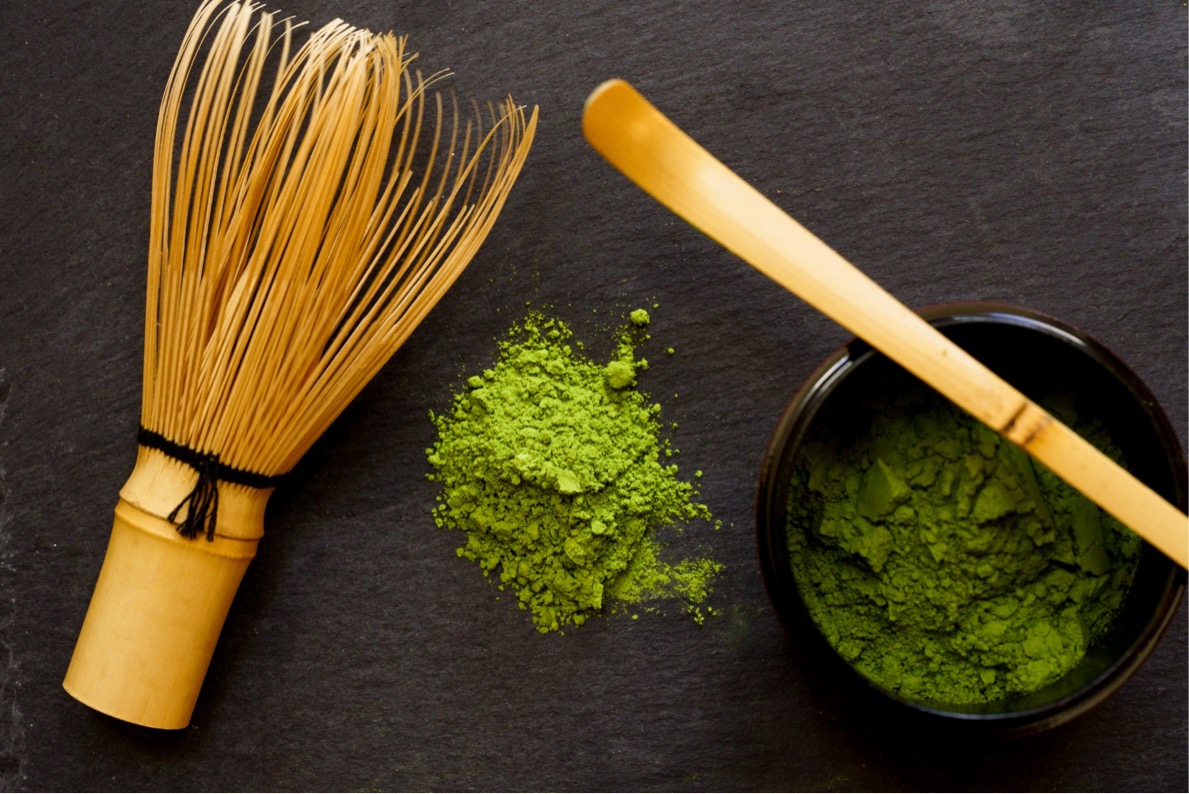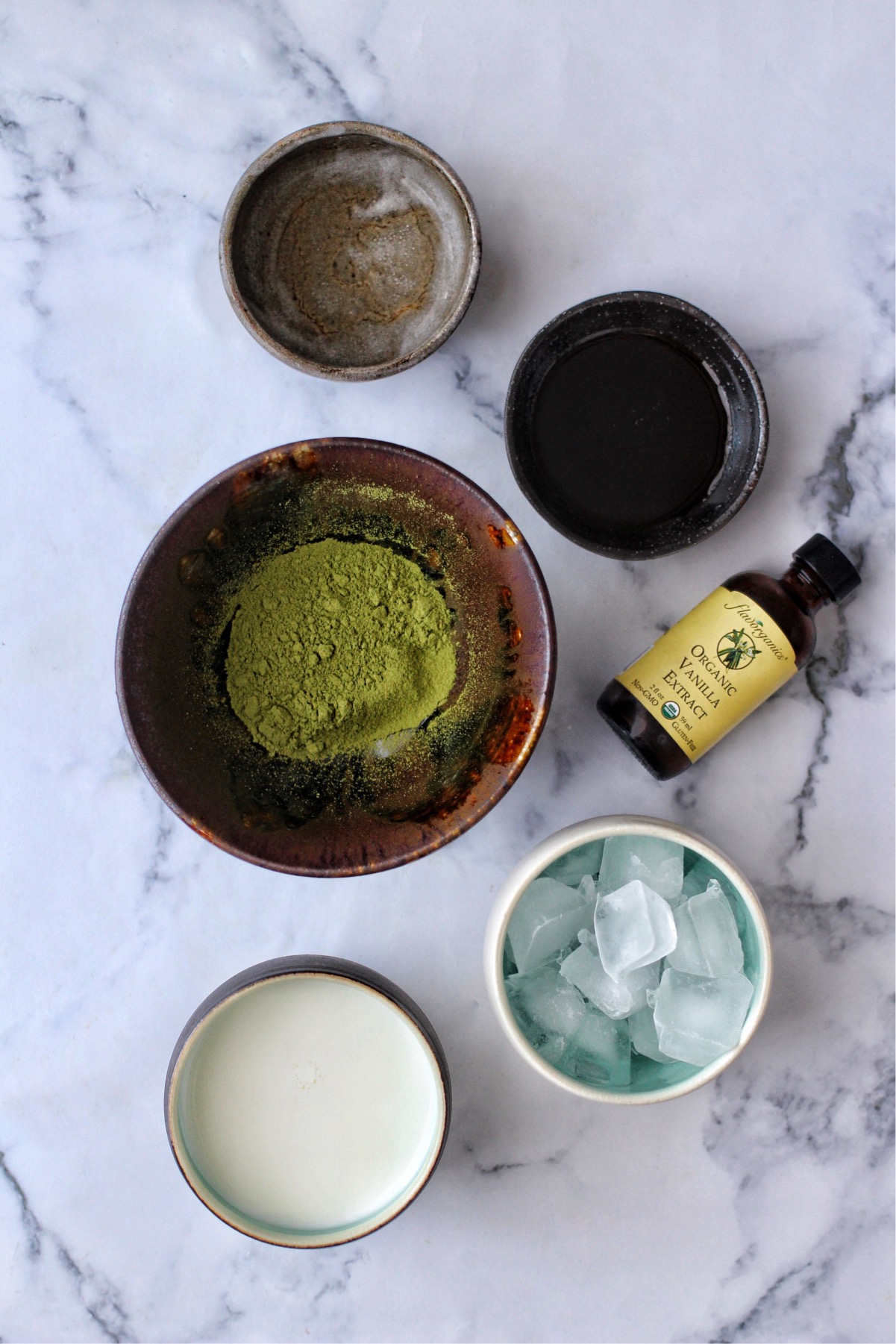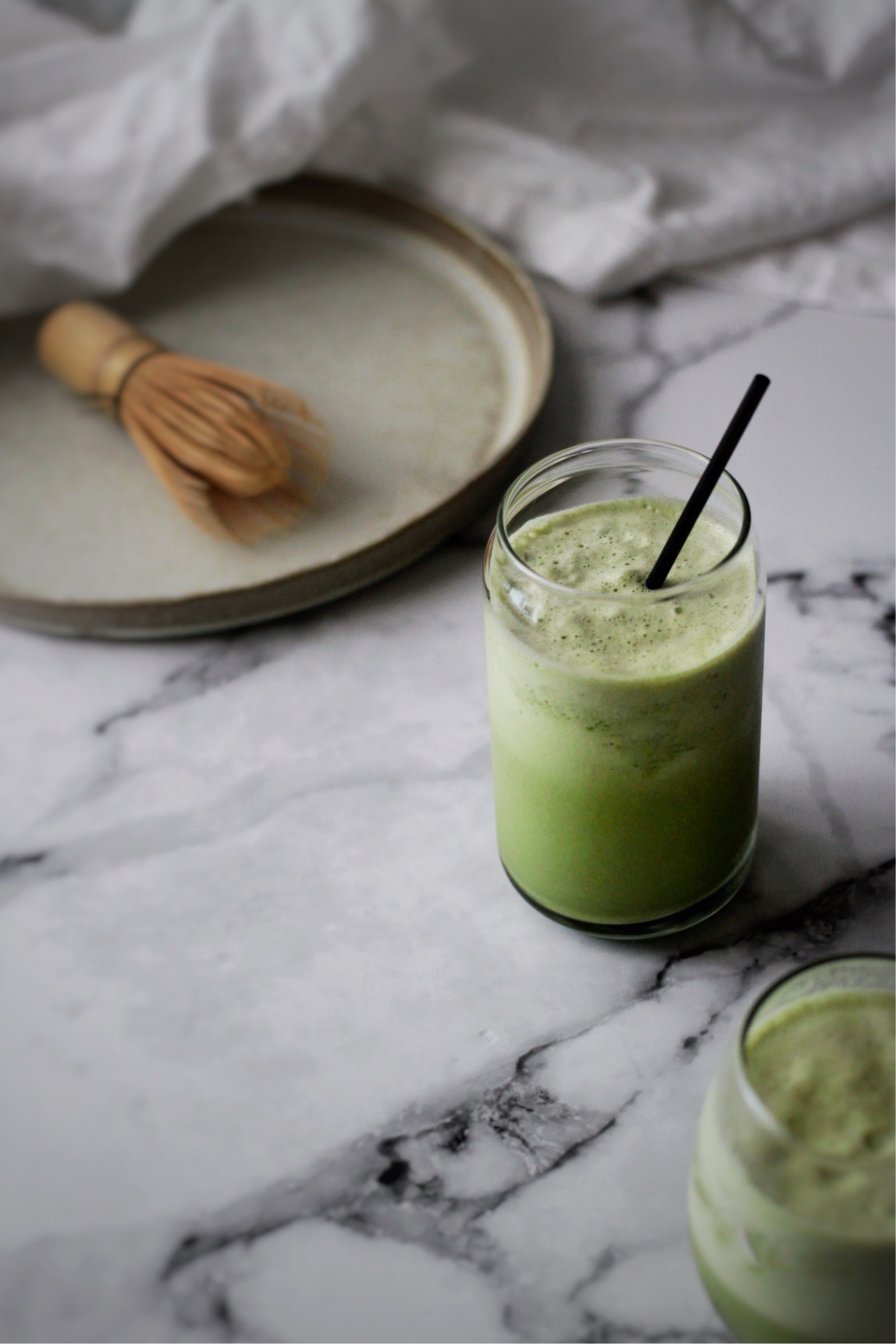 If you want to learn more about Matcha, you can find my online matcha sweets course below.
>> Japanese Pastry Course #3 Matcha Desserts
Recipes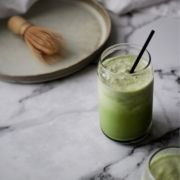 Matcha Frappe
1/2 - 1

tbsp

matcha powder

2

tbsp

hot water

2

tbsp

maple syrup

2

tsp

vanilla extract

1

cup

whole milk

- check the helpful tips

1

cup

ice cubes
Sift the matcha powder into a small bowl and add hot water. Don't use boiling water. The temperature of the hot water should be around 70-80℃ (158-176℉). Whisk them well to dissolve the matcha powder. Strain the mixture if it's lumpy.


In a blender, combine the ice cubes, milk, vanilla extract, maple syrup and matcha mixture. Blend until smooth. Pour into glasses or cups and serve immediately.
Helpful Tips
I like using whole milk to add a rich flavor to this drink, but you can use whichever milk you prefer. You can also blend different types of milk to enjoy customizing your drink.