Do you like Japanese cheesecake?
I made this recipe for a pastry class at Miele in Dubai. Most of my students were beginners, so I tried to make the recipe as simple as possible, less ingredients, fewer steps but still tastes great.
Having a pastry class is always so much fun!
You might know about ''jiggly cheesecake'' but it's a bit difficult to bake a perfect one.
If you want to try, you can find its online course. >> Japanese Cheesecake course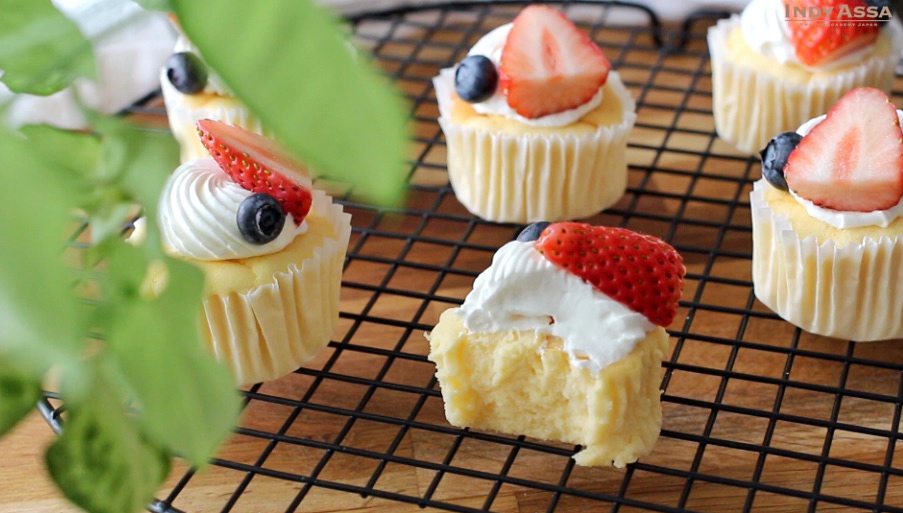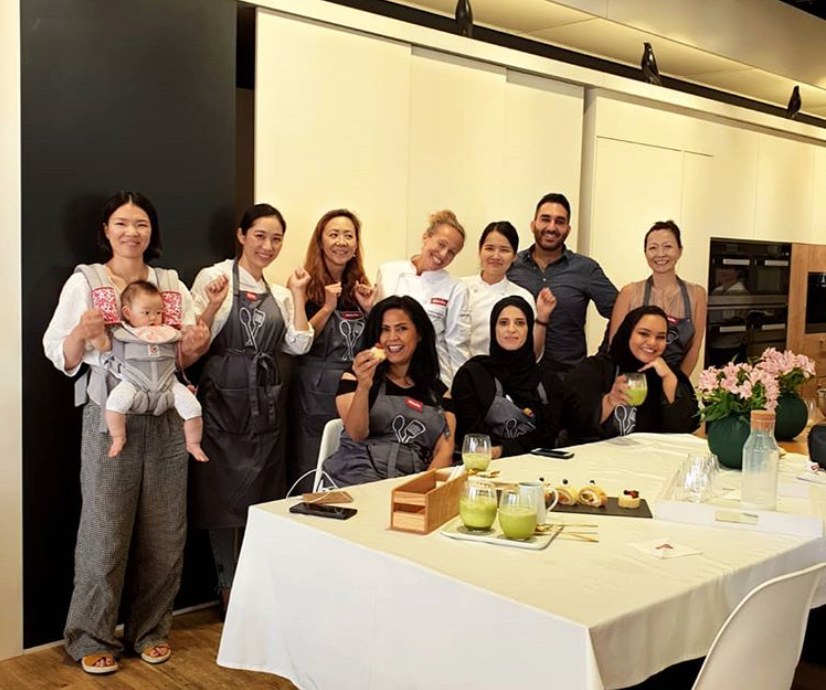 Recipes
Mini Japanese Cotton Cheesecake
Preheat oven to 180°C. Sift the all-purpose flour.

Put the cream cheese and sour cream into a bowl and leave it until it reaches room temperature.

Add 40 g of sugar and mix. Then add egg yolks, mix them well.

Add the all-purpose flour and mix. Then add the milk and mix to combine.


Put 50 g of sugar into the egg whites and whip, making a soft meringue.

Mix the batter and the meringue and pour into the baking pan evenly.

Put hot water into the baking tray to bake with water-bath. Bake it at 180°C/360℉ for 10 min, then turn down to 150°C/300℉and bake it another 10 min.

Decorate the cakes with whipped cream and fruit.
Helpful Tips
You can use corn flour instead of all-purpose flour as a gluten-free option.