When I find beautiful, fresh, seasonal fruits on the market, I can't stop buying them. I'm so happy when I'm thinking about what I'm going to make with them. 
I had leftover almond cream in my fridge so I decided to go with fruit galette.
Spread the almond cream onto a pie dough and arrange the fresh plums on top.
The almond cream is not only for the rich flavor, but also it prevents the pie from getting soggy, because the juice from the plum doesn't absorb directly into the pie crust.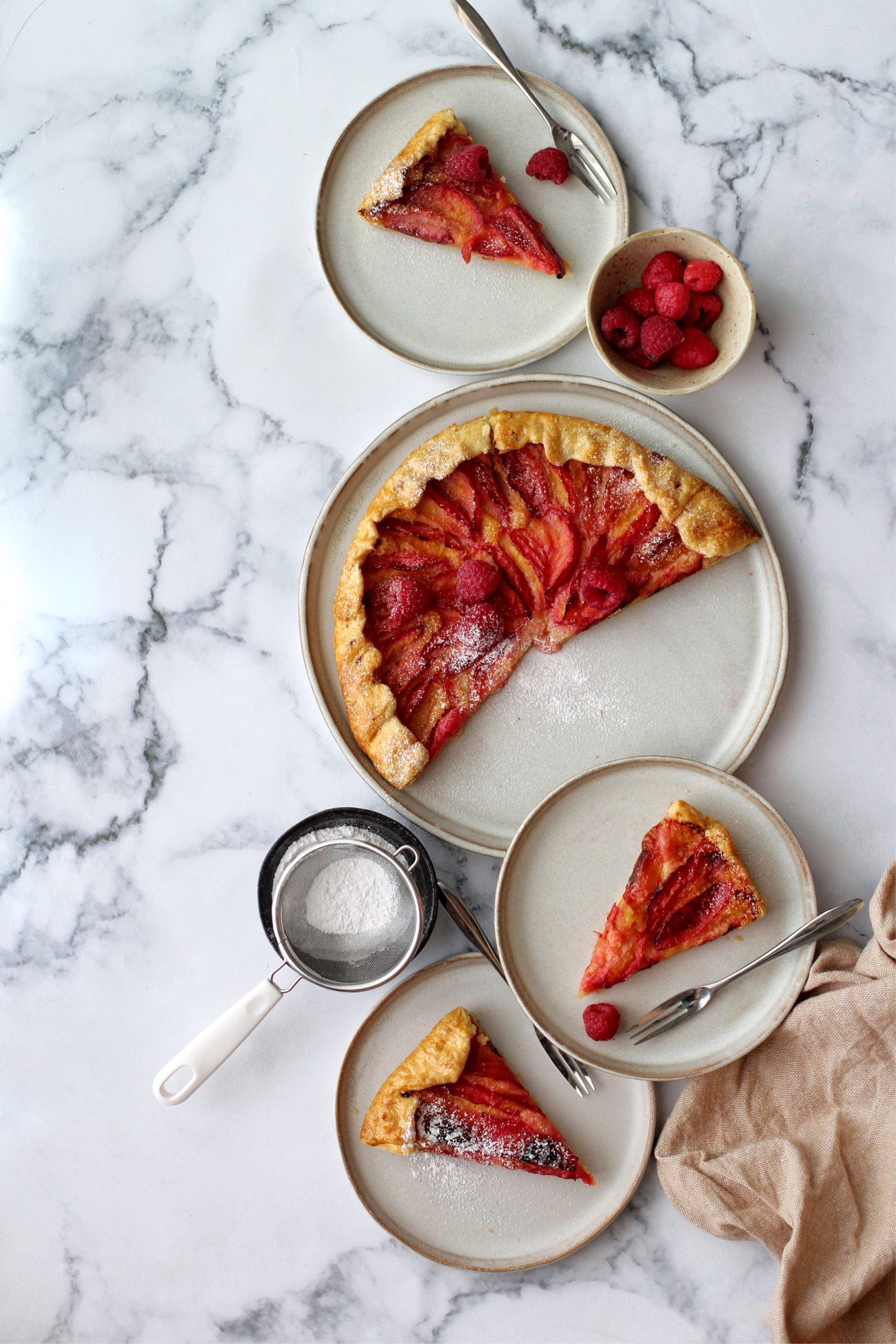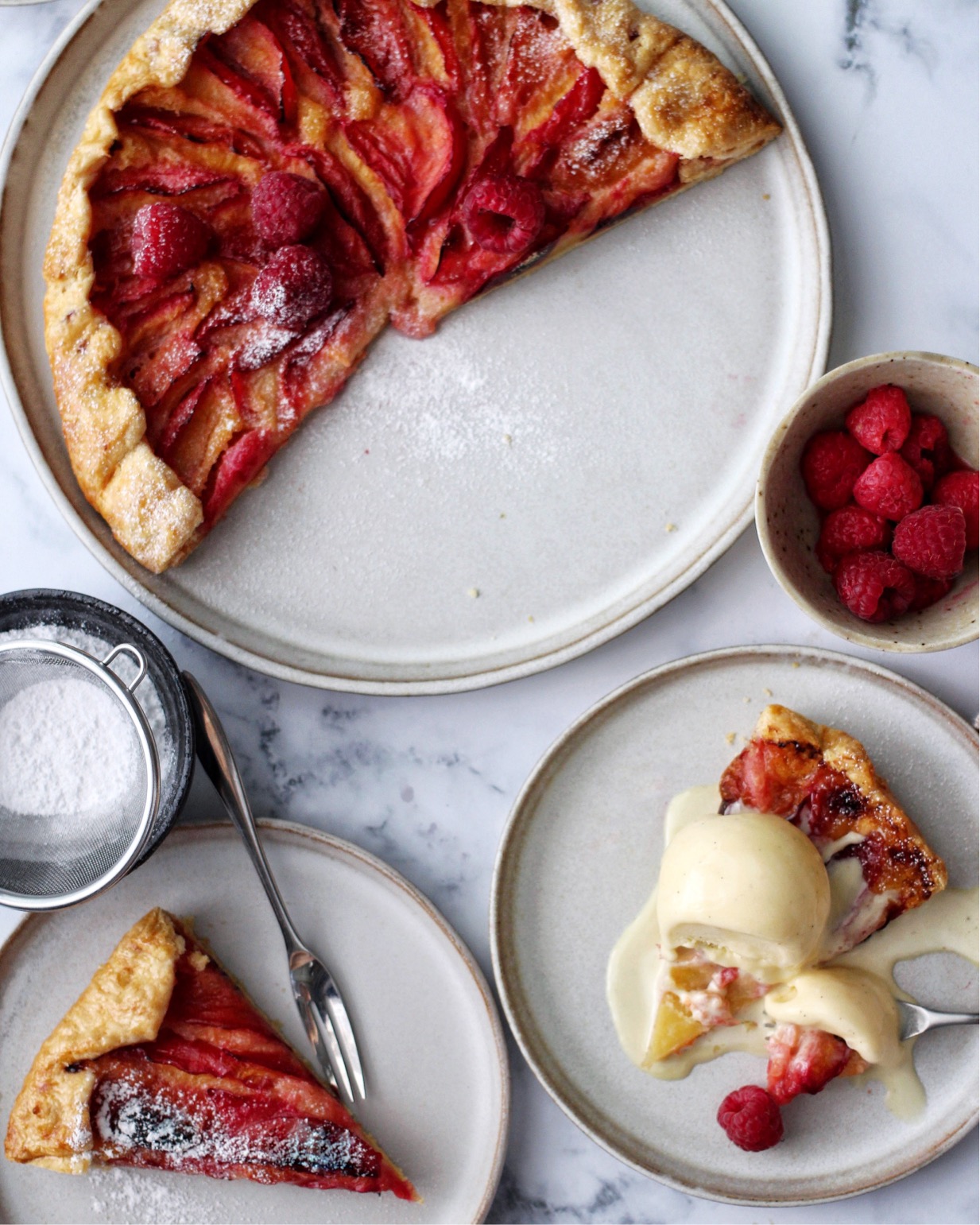 For the pie recipe, you can find the detailed recipe below.
Recipes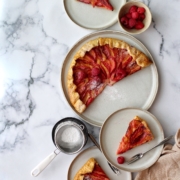 Plum Almond Galette
Cut the plums into 1/4-in-thick slices.

Put the butter and sugar in a bowl, and cream with a whisk. Beat the egg in a separate bowl and add little by little to the big bowl. Mix to combine. Then add almond powder and mix.


Preheat the oven to 200℃/400℉. On a baking paper, roll out the dough until roughly a circle. Transfer the dough with baking sheet onto the baking tray.

Spread the almond cream evenly onto the center of the dough and arrange the plum slices on top. Sprinkle cane sugar over the plums.

Carefully fold the edges up and over the filling. Overlapping the dough slightly. Brush the edges with egg wash.

Bake at 180℃/350℉ for about 45 -60 min or until the crust gets golden brown and crispy. Remove from the oven and let cool for 5 minutes before transferring to a cooling rack. You can brush apricot jam on top. (Check "Helpful Tips".)

Serve warm with a scoop of vanilla ice cream.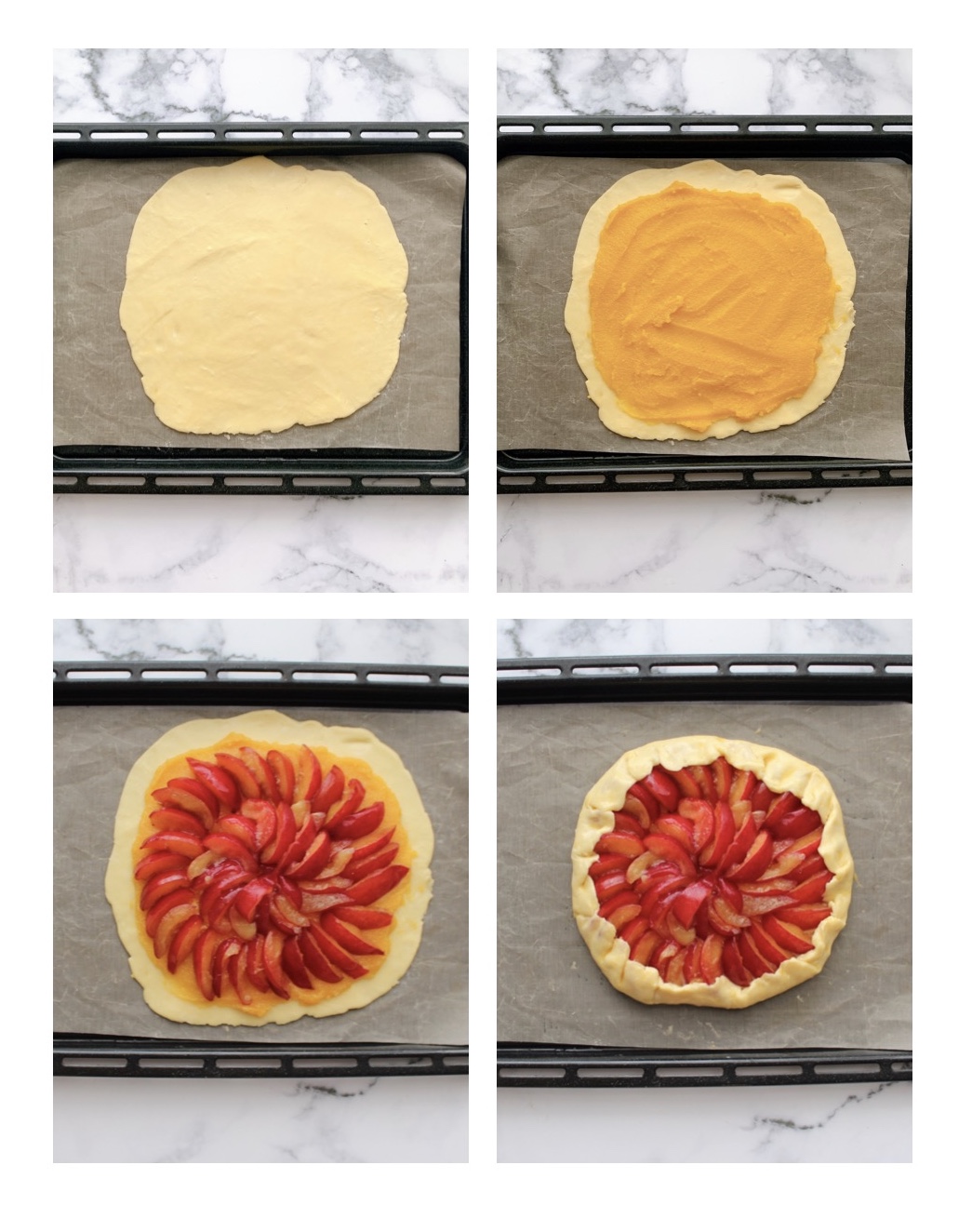 Helpful Tips
When plums are a bit too tart, I like brushing apricot jam on top after taking it out of the oven.  You can do this by heating some water and jam in a small pot to adjust the thickness then brushing it onto the surface of the plums. It gives the tart not only some sweetness but also an appealing sheen. You can bake this galette without almond cream as well, just bake the same as my Mixed berry galette.