Every year around the beginning of April, Sakura, cherry blossoms bloom all over town, signaling the end of the cold and gloomy winter and the arrival of a bright spring.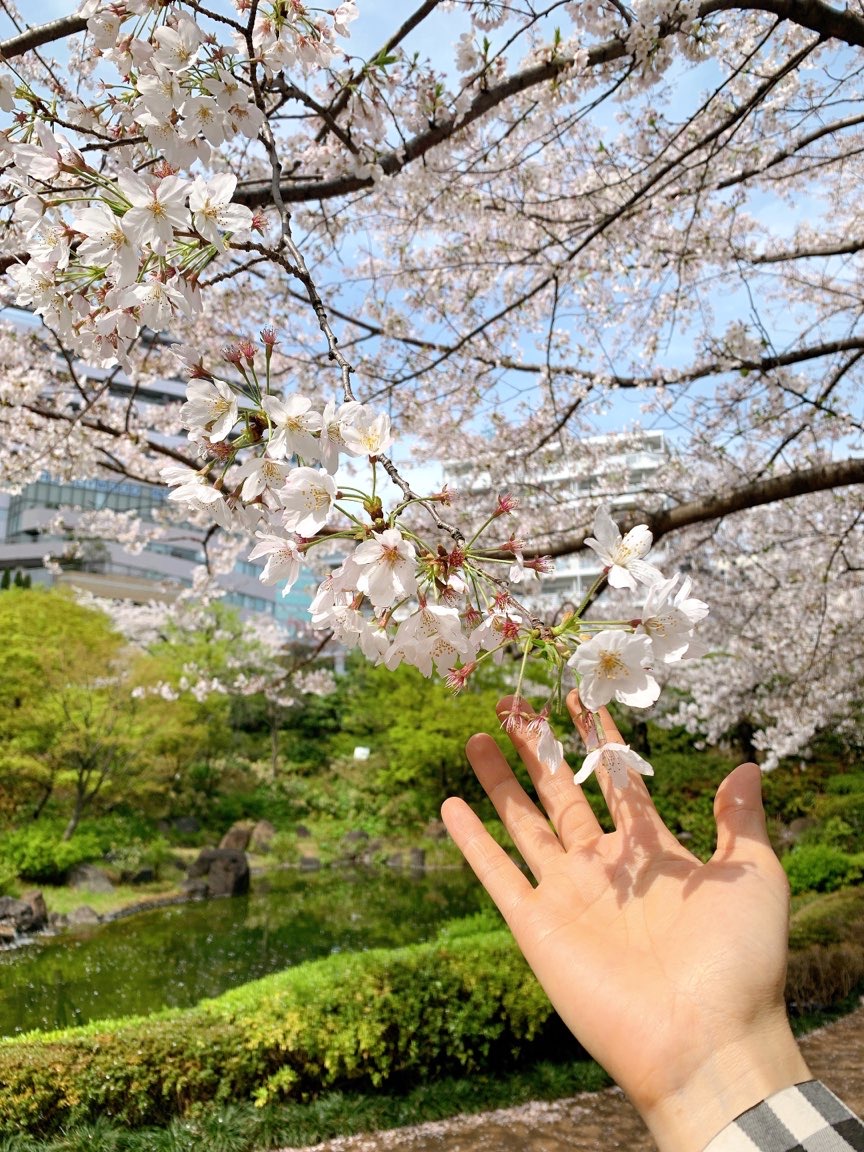 Although I was born and raised in Japan and see cherry blossoms every year, I am still moved when I see them.  Because Japan is full of these trees, when they burst into blossom the whole landscape becomes blanketed in delicate light pink blossoms that seem to celebrate the transition to Spring.  They come and go in just a week or two and, for this, demand your attention and remain so special to the Japanese people.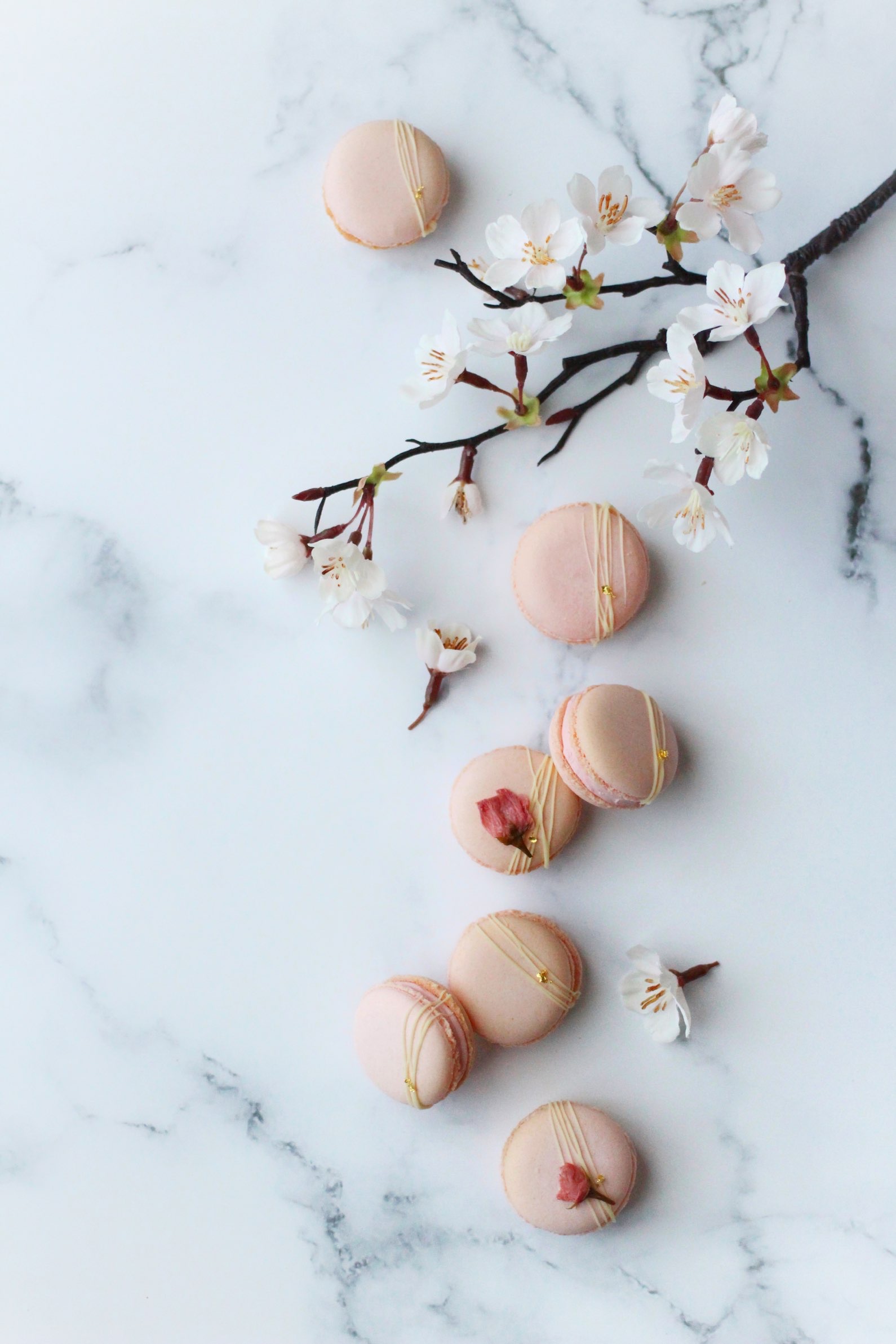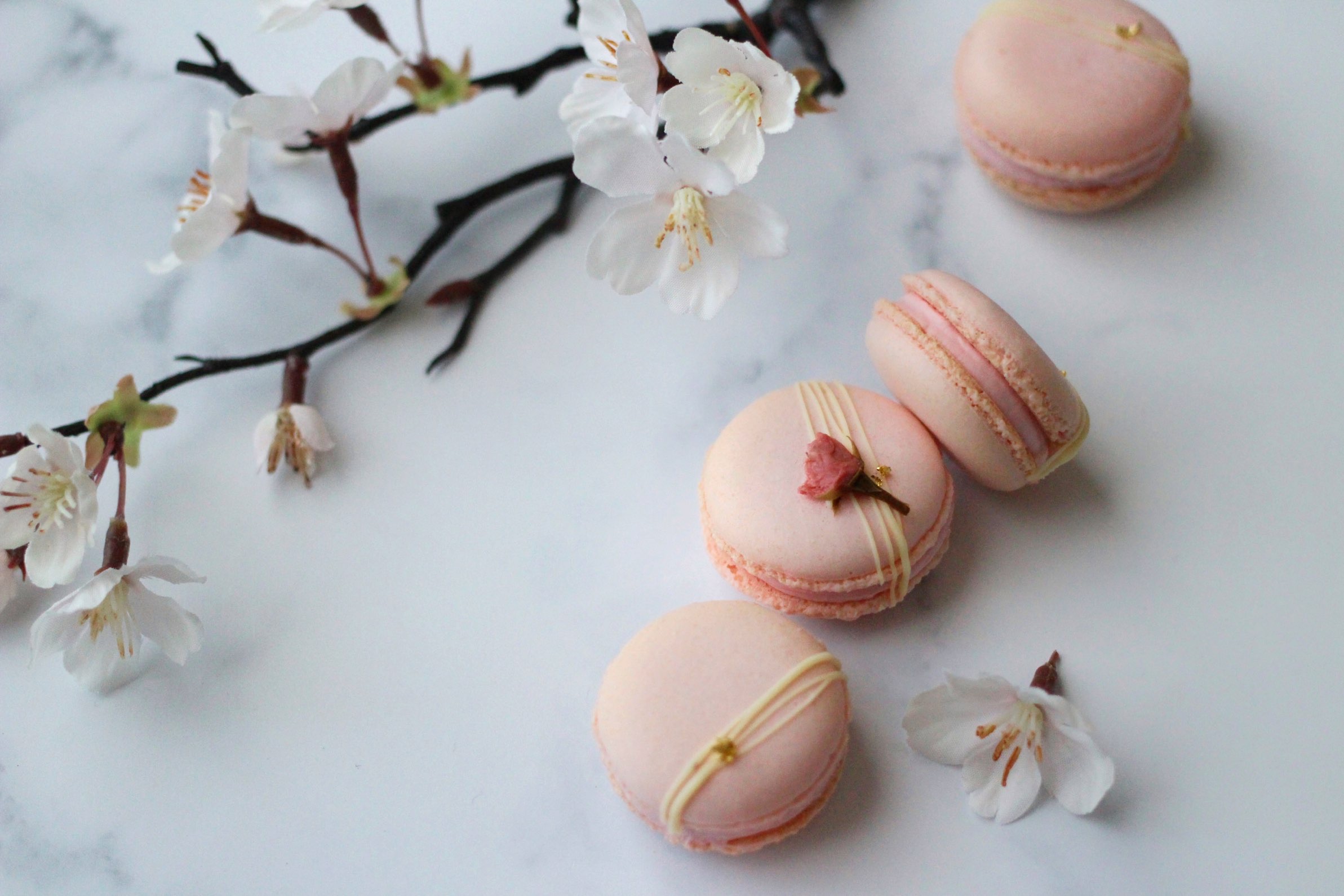 Recipes
Sakura Macaron
Macaron dough
50

g

almond powder

50

g

powdered sugar

15

g

egg white

90

g

granulated sugar

30

ml

water

30

g

egg white

food color (red or pink)
Sakura cream
160

g

white chocolate

100

ml

whipping cream

20

g

sakura puree

strawberry jam

white chocolate

edible gold

edible sakura flower
Macaron dough
Make the macaron dough in the same way as the original one.
Sakura Cream
Melt the white chocolate with a double boiler. Be careful not to make it too hot or it will separate.

Put the whipping cream and sakura puree in a small sauce pan together, heat before bringing to a boil. Add it into the white chocolate in three parts, mix to combine. Put it into the fridge and let it cool.

When the cream has cooled and hardened, transfer to a piping bag. Pipe the cream onto one piece of macaron and put the strawberry jam in the center. Pipe a little more cream to cover the jam, then top with another macaron to form a little sandwich.

Decorate white chocolate, edible sakura flowers and edible gold.
Helpful Tips
If sakura puree is not available, you can substitute cherry puree.