Do you like fluffy Japanese pancakes? Do you like Italian Tiramisu? Whether you love one, or both, I'm gonna teach you a new way to appreciate them. 
These pancakes require a bit more effort and time to prepare but are well worth it for a weekend breakfast or brunch especially when you have a special guest over.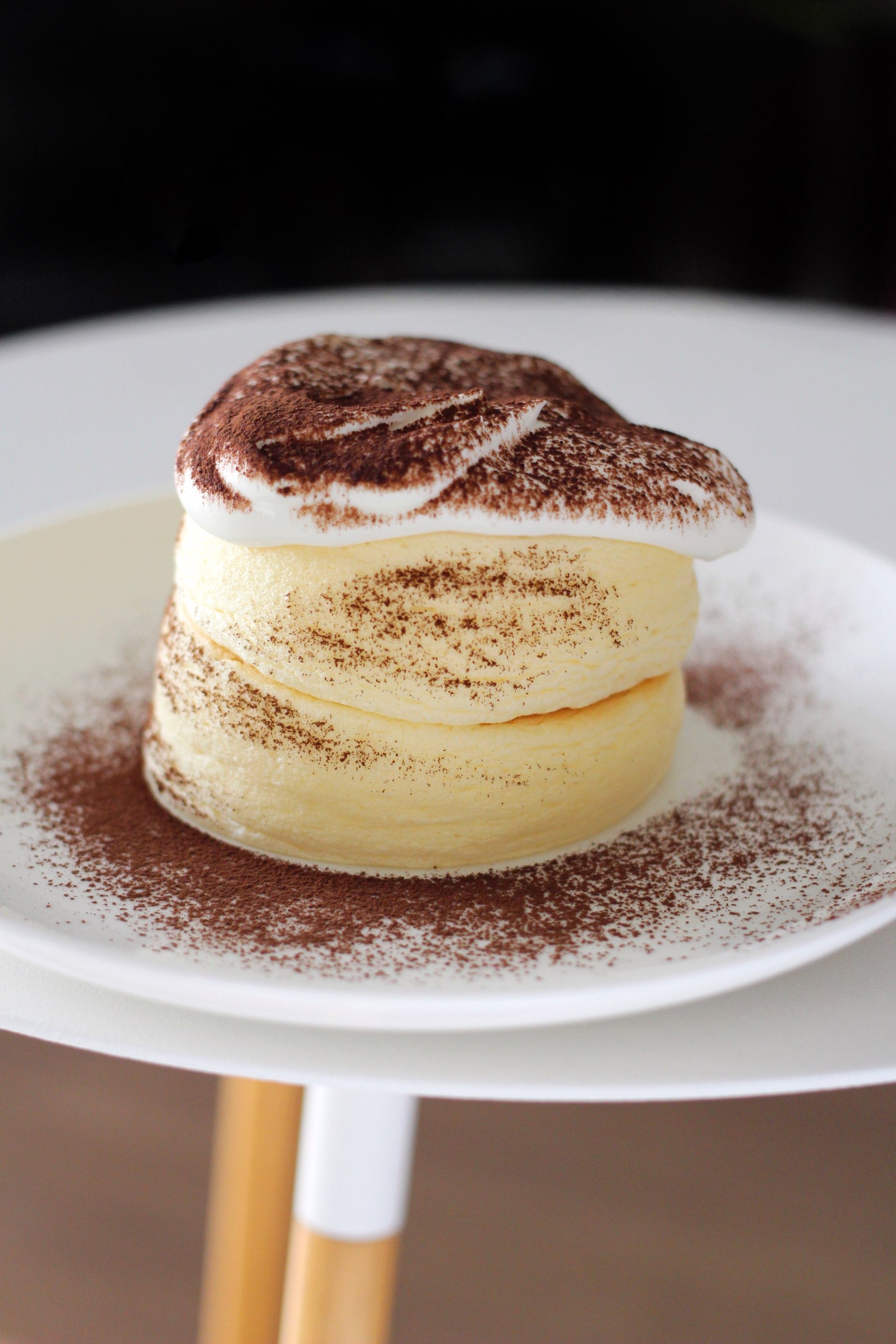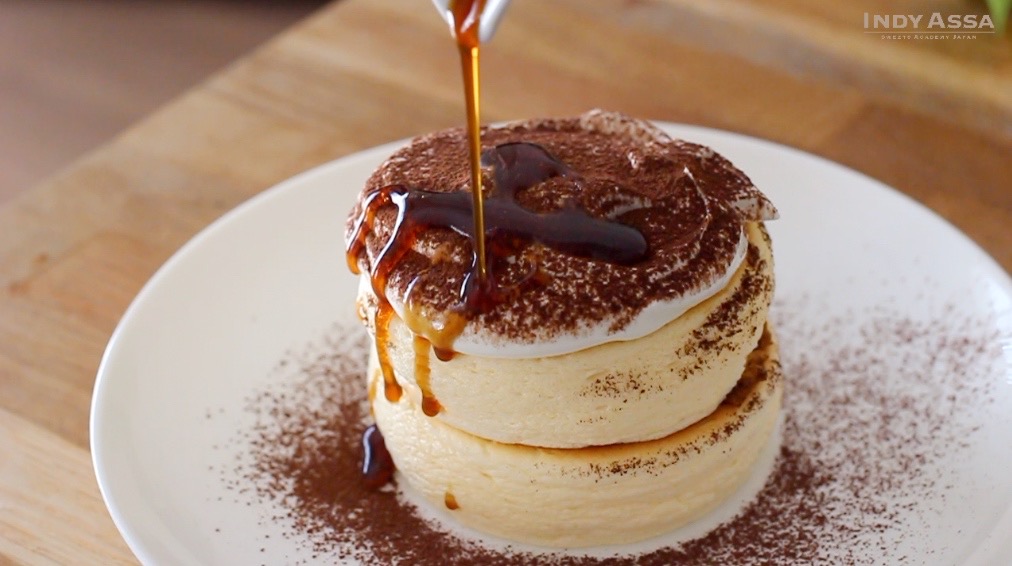 Recipes
Tiramisu Souffle Pancakes
Tiramisu Cream
120

g (1/2 cup)

Mascarpone cheese

120

ml (1/2 cup)

whipping cream

13

g (1 tbsp)

sugar
Coffee Sauce (for 3-4 people)
240

ml (1 cup)

strong coffee

50

g (1/4 cup)

sugar

2-4

g (1-2 tsp)

corn starch
Japanese Souffle Pancakes
Tiramisu Cream
Put the mascarpone cheese into a big bowl and add the sugar, mix to combine.

In another bowl, whip the whipping cream until soft peaks form then add to the cheese mixture. Mix until just to combine. If you prefer a runnier cream, whip the whipped cream more loosely before adding the cheese. Keep in the fridge before using.
Coffee Sauce
Pour the strong coffee into a pot along with a quarter cup of sugar, then add one to two teaspoons of cornstarch. The reason for adding cornstarch is to thicken the sauce. I usually add two teaspoons, but you can reduce or increase it to your liking.

Heat until it comes to a boil, stirring occasionally. Once it comes to boil and the sugar is dissolved, remove from the heat and let it cool. If you have coffee liqueur, you can add a little after the sauce has cooled down. It's best not to add while it's hot because the aroma will diminish.
Japanese Souffle Pancakes
For detailed instructions, please click here.
Assembly
Put a big spoonful of the tiramisu cream onto the pancakes and sprinkle unsweetened cocoa powder generously on top. Serve with the coffee sauce and it's ready to enjoy!
Helpful Tips
You can also make the cream and the sauce the day before. I personally have a couple bites without the sauce first and then pour some on to savor the combination of the creamy subtly sweet mascarpone cheese and the intense bitter coffee sauce:)