Ever tried fluffy Japanese shortcake?
It's so delicious, so why not make it yourself?  If you are a beginner, getting your cake to turn out fluffy and tall and frosting it beautifully may seem intimidating. So today, we're gonna make an easier version, with just 7 ingredients but still super delicious.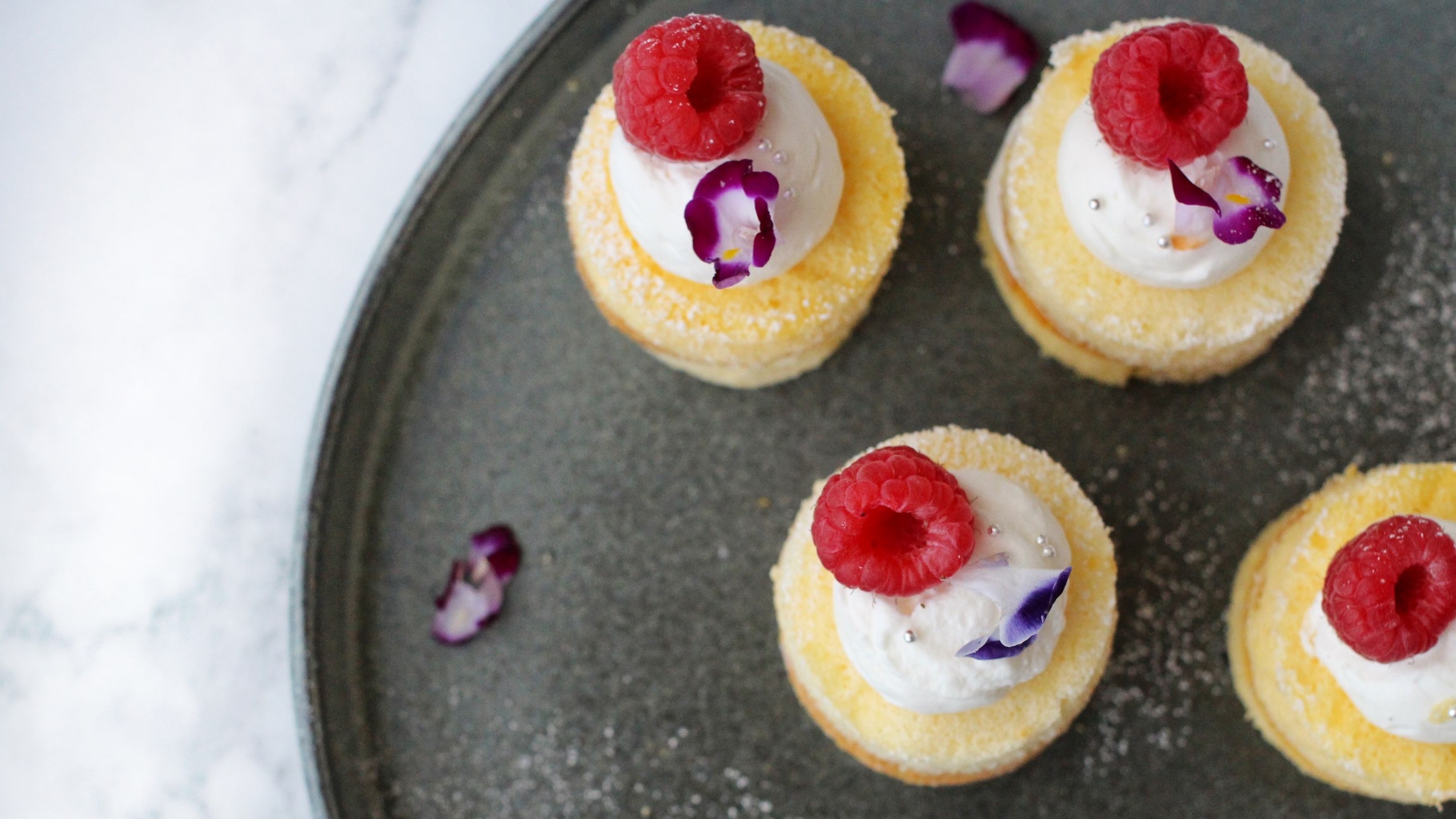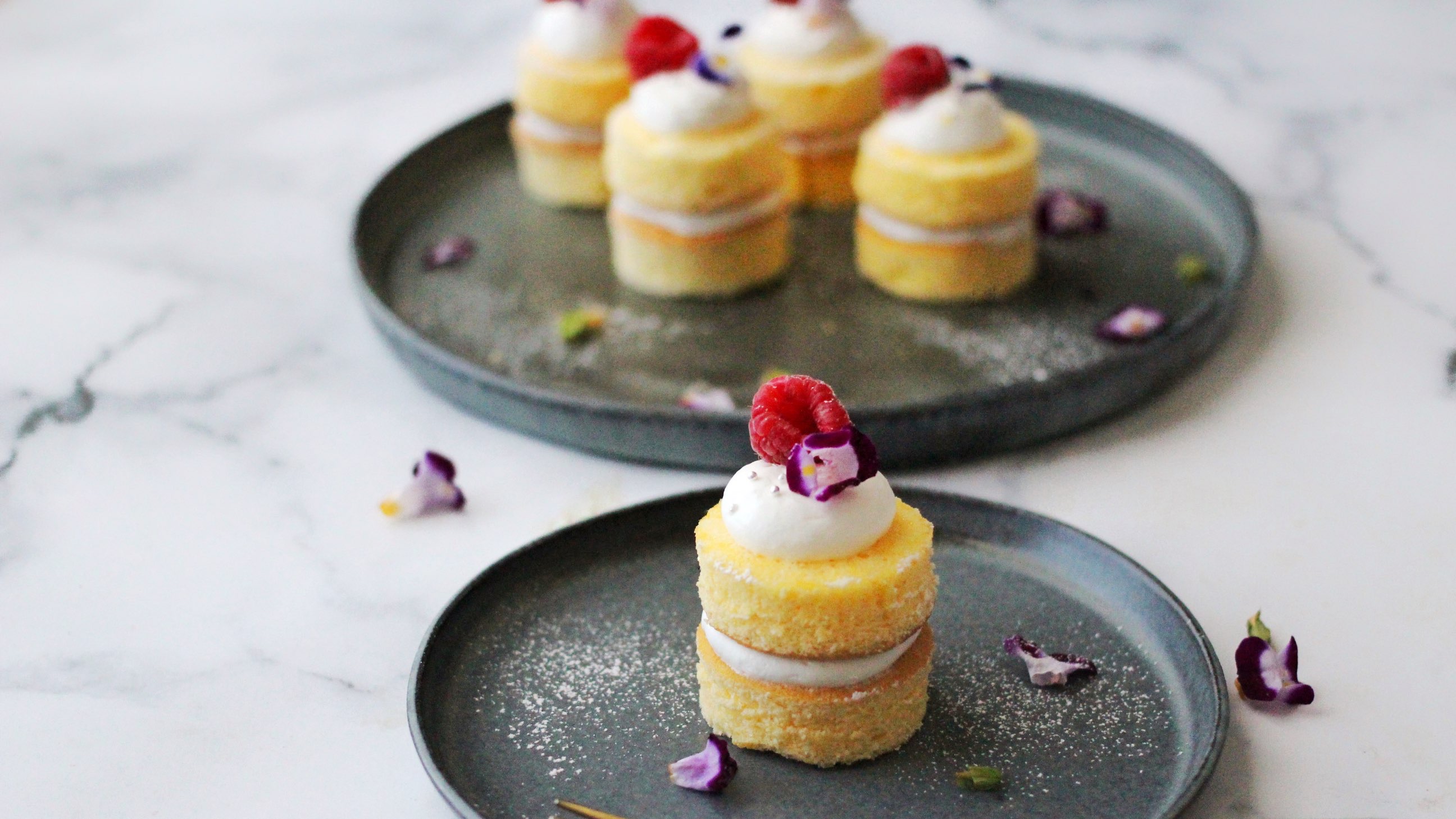 Recipes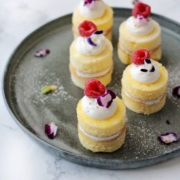 Mini Japanese Shortcake
Japanese sponge cake (28cm/11inch square baking tray)
Whipped cream
240

ml (1 cup)

whipping cream

18

g (1.5 tbsp)

caster sugar
Simple syrup (optional)
45

ml (3 tbsp)

water

25

g (2 tbsp)

caster sugar
Japanese sponge cake
Line the baking tray with baking paper. Preheat the oven at 190°C/375°F. Sift the flour onto another piece of paper, set aside. Put the butter and milk into a small pot, warm it up to melt completely.

Put the egg and sugar in a bowl. Prepare the hot water in a pot and place the bowl over it, warm the egg until it becomes tepid.

Transfer the warmed egg into a mixing bowl, then whip it up with a whisk attachment at the highest speed for about 5 min. Then turn to the lower setting, whisk the batter for another 2 min. Lift the whisk and use it to draw a line in the batter. If the line doesn't fade away, it's done.

Add the sifted flour to the egg mixture little by little, mix with the rubber spatula from bottom to top.

Add some cake batter into the butter and milk mixture, mix it, then add it to the cake batter, mix from bottom to top. Be careful to mix quickly and as little as possible.

Once the batter is well combined, stop mixing and spread it into the baking tray. Bake in the preheated oven for about 12 minutes. Touch the surface gently, if you feel a little resistance, it's done. Transfer the sponge cake onto a rack immediately then place another baking paper onto the sponge cake. Let it cool at room temperature.
Whipped cream
Put the whipping cream and sugar into a mixing bowl, whip it up until medium stiff peaks. Keep in the fridge before using.
Simple syrup
Put the water and sugar in a pot. Heat on medium high and stir occasionally with a whisk. Once it boils, stop heating. Let it cool.
Assembly
Cut the cake into two same-shaped pieces.

Brush with the simple syrup, then spread the whipped cream onto it. Spread the raspberry jam onto the cream then place the other sponge cake on top. Brush with the syrup again.

Pipe the whipped cream on top and sprinkle with a little powdered sugar, then arrange fresh fruit for decoration.
Helpful Tips
I've cut the cake into a round shape but any shape is fine, like a square, or a heart or even a star. Just be sure to cut the cake into two same-shaped pieces.