One of my talented chef friends, Abdul, visited Japan so we planned a cooking class in Tokyo.
Abdul is Iraqi, born and raised in Baghdad. He is now living in UAE. He is teaching Iraqi cuisine in his cooking classes, he also teaches on a TV show.
I met him when I joined an Italian cooking class in Dubai, we often enjoyed cooking together and sharing our cuisine with each other afterwards.
More than ten people joined our class, he taught us how to make crispy baked parmesan chicken, Mutabal which is Arabic eggplant dip and Sheshburk which is Arabic dumplings with yogurt soup. I shared how to make Japanese cotton cheesecake.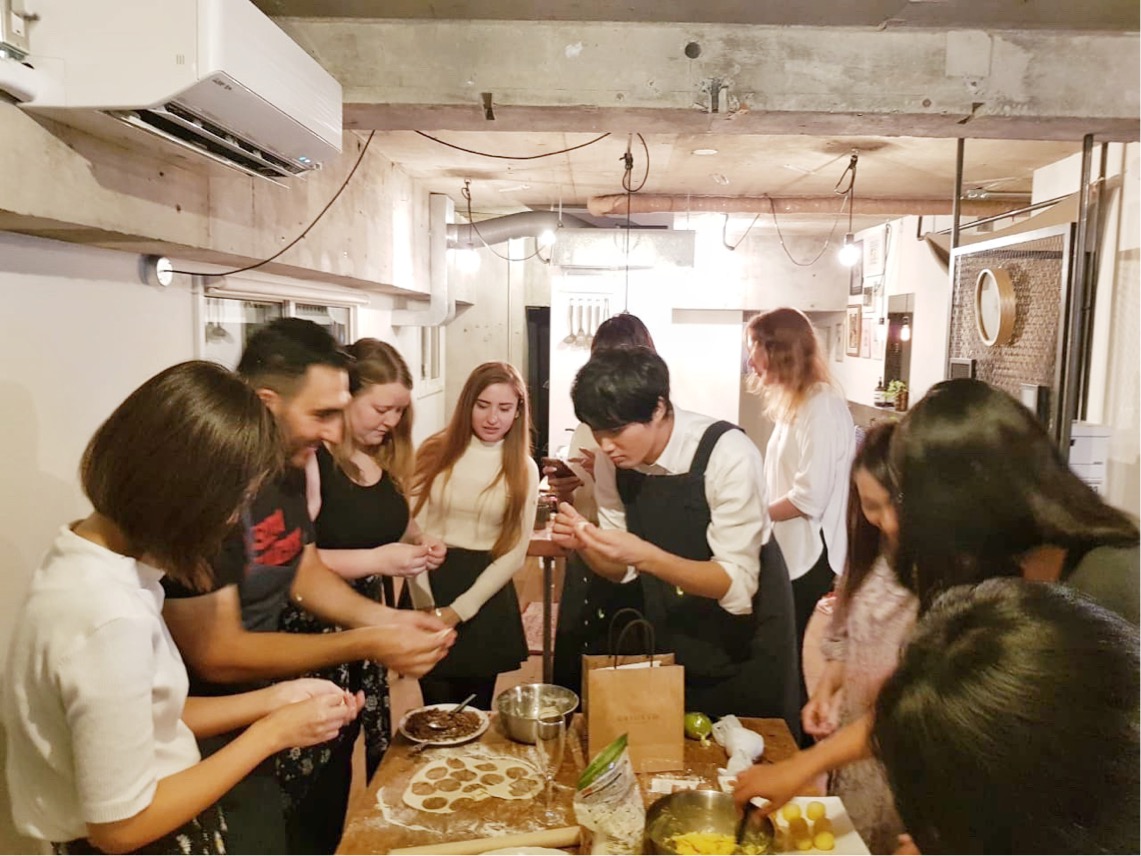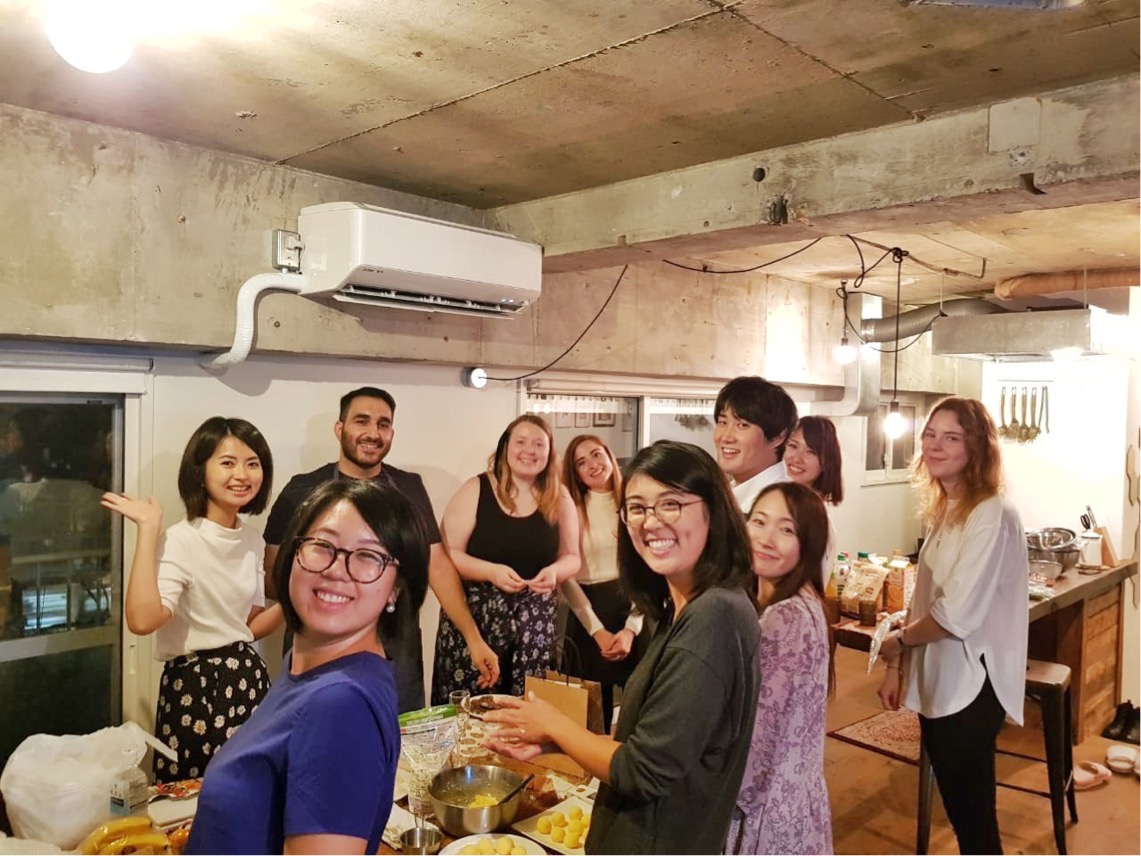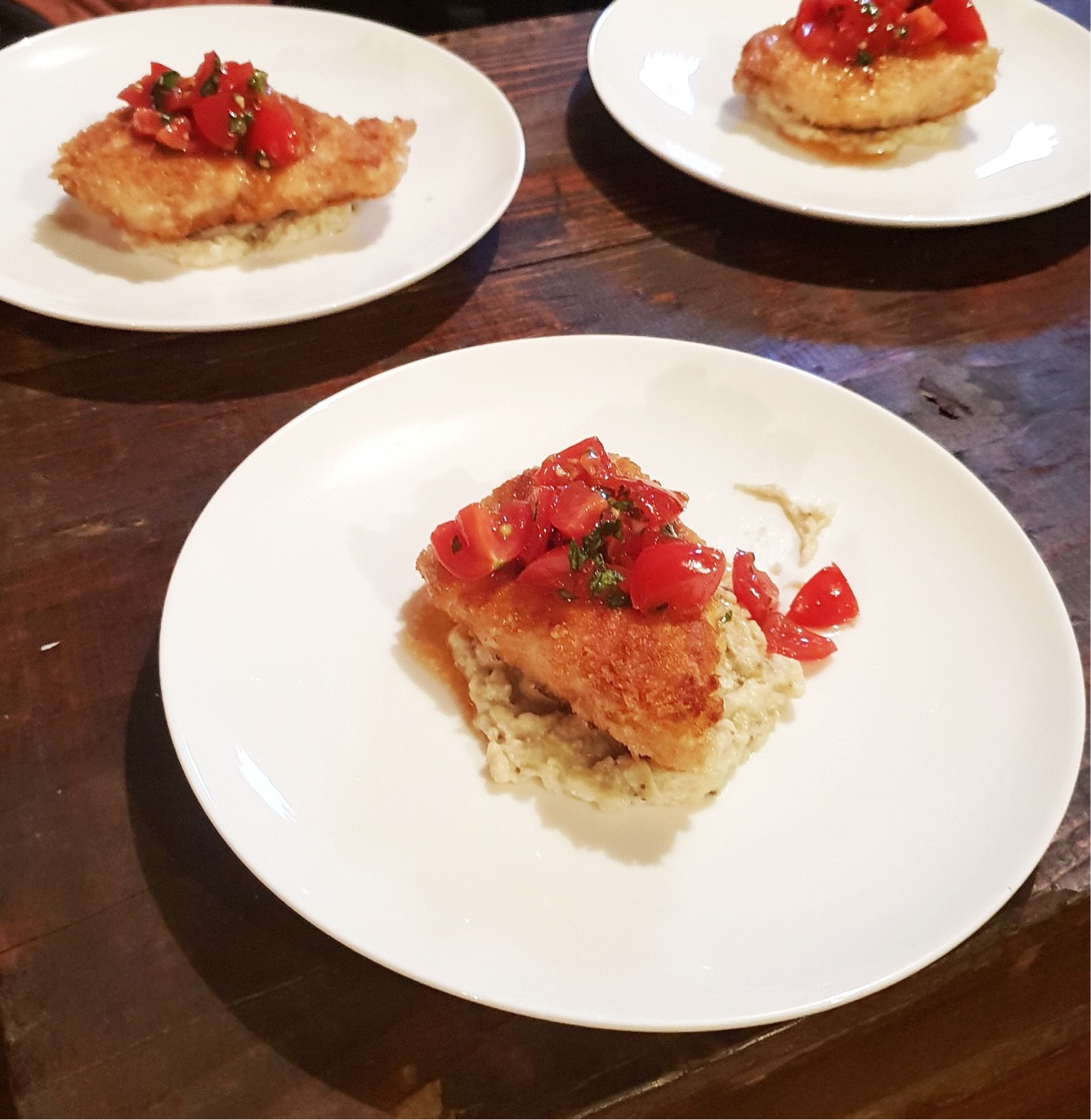 There are not so many Arabic restaurants in Tokyo so most people were not familiar with Arabic cuisine, but all of them loved his food!
We enjoyed cooking and chatting together, it was such a lovely evening in Tokyo.