The other day, one of my friends said she is trying to bake healthy sweets for her son. I've gotten interested in healthy sweets lately so I've been trying to use healthy ingredients such as oats, coconut oil, whole wheat, things like that.
I love unhealthy sweets so I indulge myself (pretty often), but recently I also like enjoying healthy and tasty sweets! These wholesome oat banana coconut muffins are very easy, you can make them in one-bowl and just so good.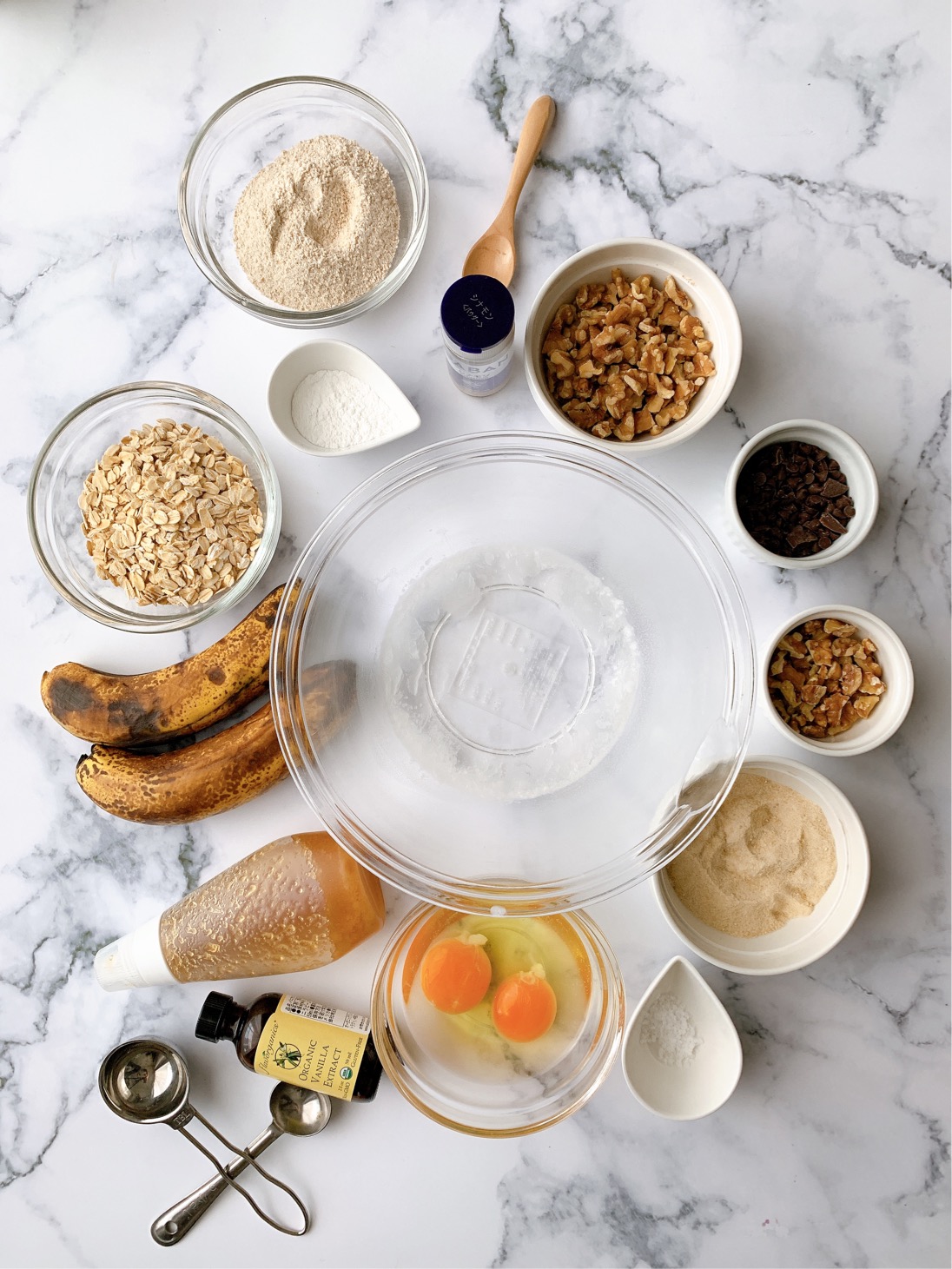 I baked these in muffin cups because it takes less baking time than baking in a loaf pan. If you prefer, you can bake in a loaf pan. It may need to be baked longer depending on the size.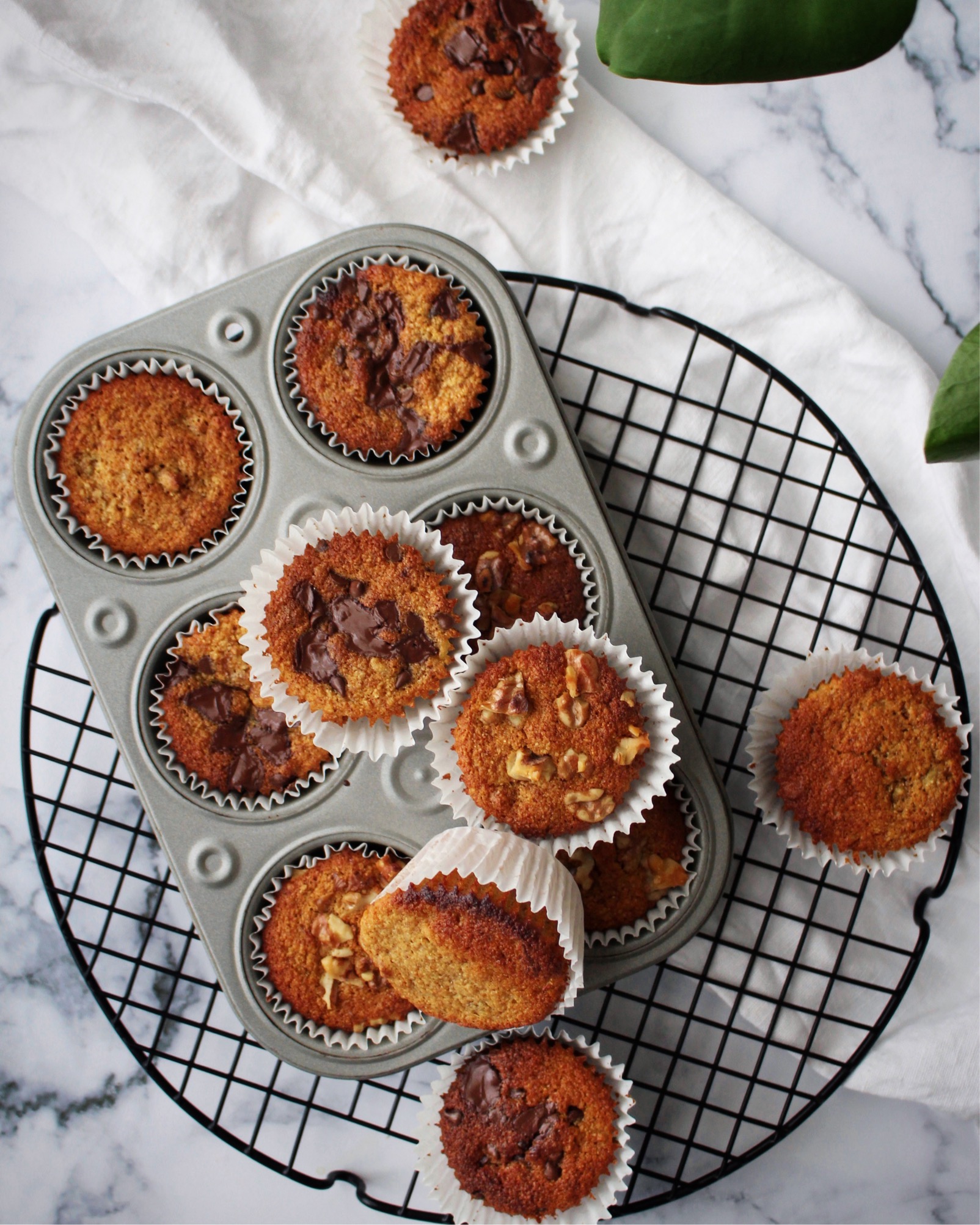 Recipes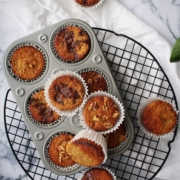 Oat Banana Coconut Muffins
In a food processor, blend the oat into a flour. You can buy oat flour and use it too.

Melt the coconut oil in a bowl, then mix in sugar, salt, eggs, mashed bananas, honey, vanilla extract and oat flour. Mix to combine.

Mix whole wheat flour, baking powder and cinnamon powder together, then add to the batter. Mix to combine.

Mix chopped walnuts or chocolate chips if you like. You can also arrange on top.

Divide the batter into the muffin cups or your favorite molds. Bake it in a preheated oven at 200°C/390℉ for 8 min, then turn down to 180°C/360℉ and bake it another 15 min.
Helpful Tips
You can use unsalted butter instead of coconut oil.