There is a Japanese pastry getting popular, especially in the Middle East.
Abdul, a talented chef friend of mine, introduced me to chefs in UAE who wanted to learn how to make Japanese cotton cheesecake. They wanted to sell it in their own cafes and restaurants.
Therefore we had a private training class at a beautiful kitchen at the Chef International Centre.
It was such a great experience to share Japanese pastries with people from other countries; we enjoyed talking about our own culture, tradition and sharing passion about food.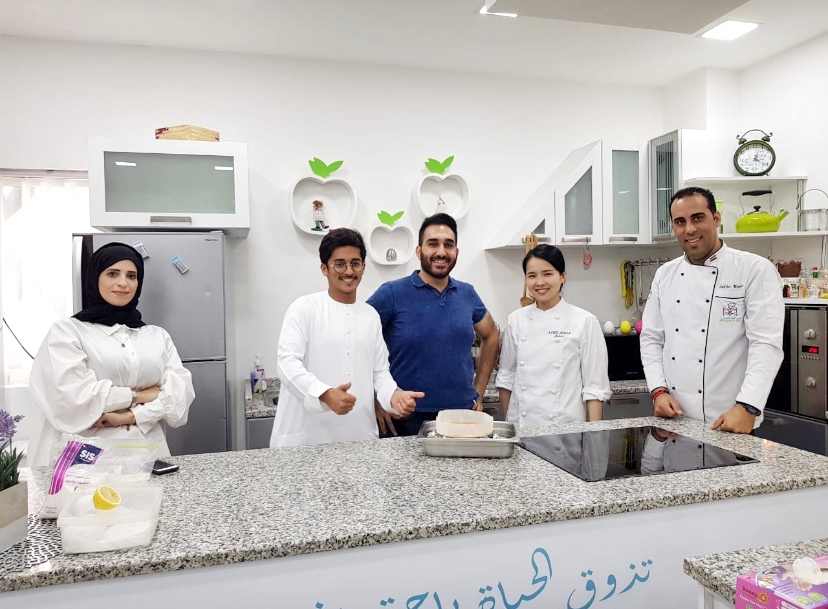 I hope their customers like my Japanese cotton cheesecake!