I've been feeling like flour doesn't agree with me for a couple years.
I don't feel good when I eat something with flour, especially in the morning.
It's not so serious so I do eat bread, pasta, udon (Japanese noodles) and other flour products when I want to, but I try to eat as little as possible.
I like Japanese breakfast so I usually have rice, but I sometimes want to have western style.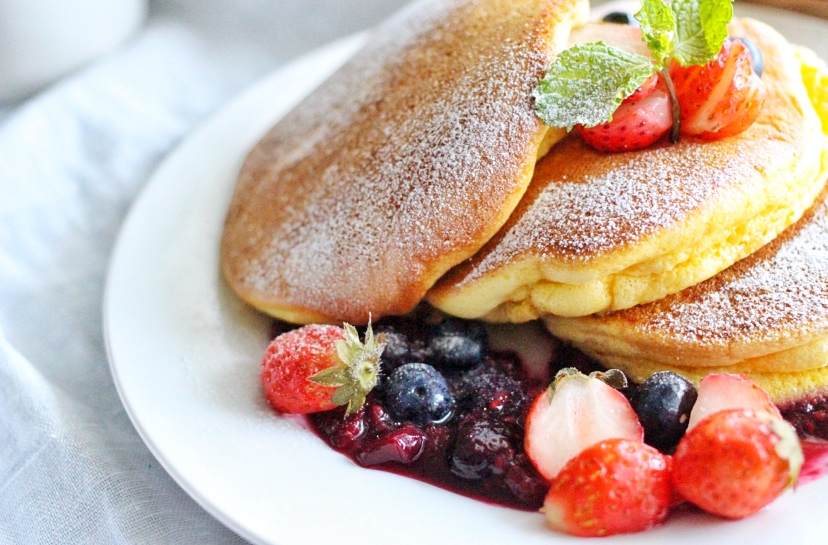 Japanese pancakes are a little bit different, we add meringue to the dough and when we bake them, we add a little water and put the lid on the pan to steam them so the pancakes become fluffy.
I'll be sharing two recipes of Japanese pancakes, one is the original recipe and the other one is a gluten-free version using rice flour. (gluten free options in parentheses)
Enjoy your pancakes!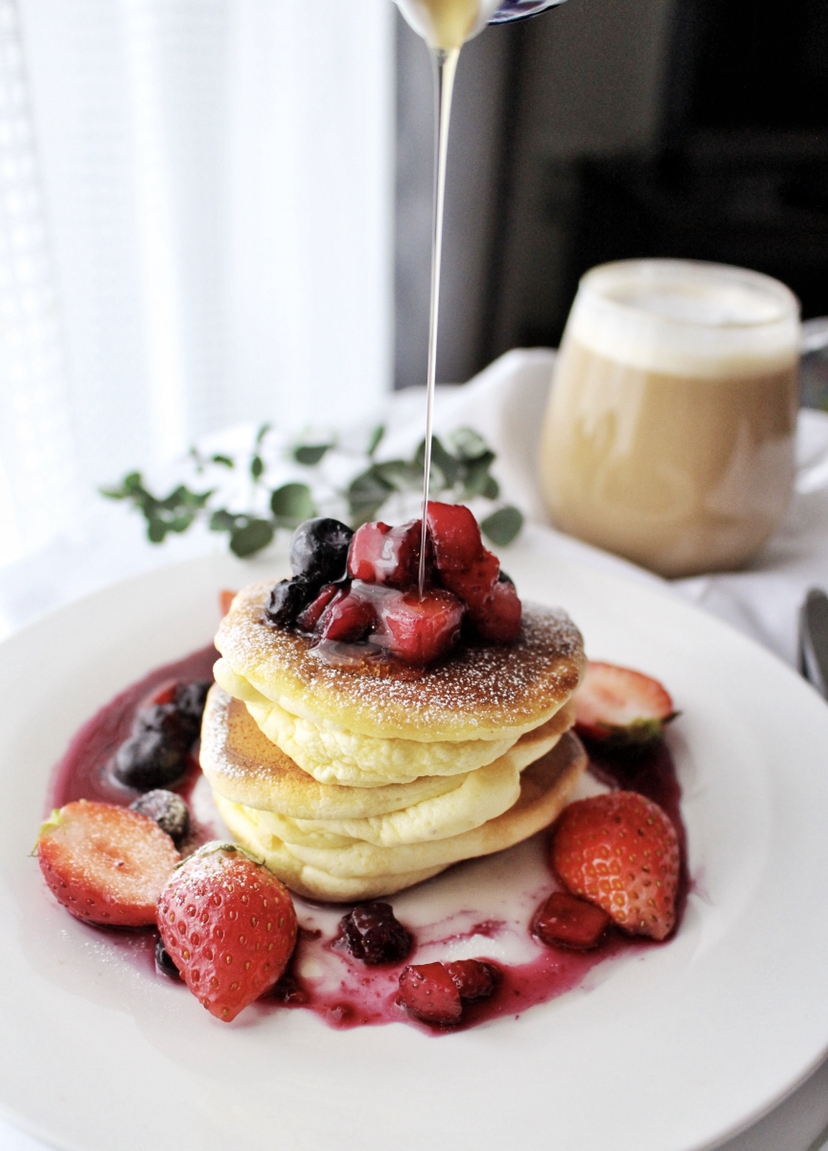 Recipes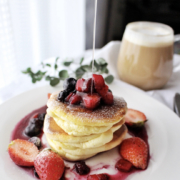 Japanese Fluffy Pancakes
1

egg yolk

1.5

tbsp

yogurt (soy milk)

4

tbsp

flour (rice flour)

1

egg white

1

tbsp

sugar

butter for flying
Mix egg yolk and yogurt (soy milk), combine well.

Add flour (rice flour) and mix.

Add the sugar to the egg white, whip until the stiff peak stage.

Add the meringue to the egg yolk mixture and mix it gently. Avoid breaking the meringue.

Preheat the pan at the lowest heat and melt the butter.

Pour several pancakes into the pan. Add 1-2 tbsp of water in the empty space in the pan and cover with the lid. Bake them around 5 minutes.

Add one more scoop of batter on each pancake to make them higher.

Cover with the lid and bake 2-3 minutes more.

Check each pancake if it becomes a golden color, then gently flip it upside down.

Add another tablespoon of water and cover with the lid, bake them around 5 minutes.

Transfer to the plate, enjoy with your favorite cream or jam!
Helpful Tips
If you add 1 tsp of baking powder to flour, your pancakes will become more fluffy.
Cook slowly with lowest heat. If you cook on high, the inside will not bake properly.
Once you transfer to the plate, enjoy them while they're hot.
You can get mixed berry sauce recipe from here.