If you asked me what my favorite sweet is, I would say chocolate. So today, let's indulge ourselves with these Japanese pancakes with chocolate sauce.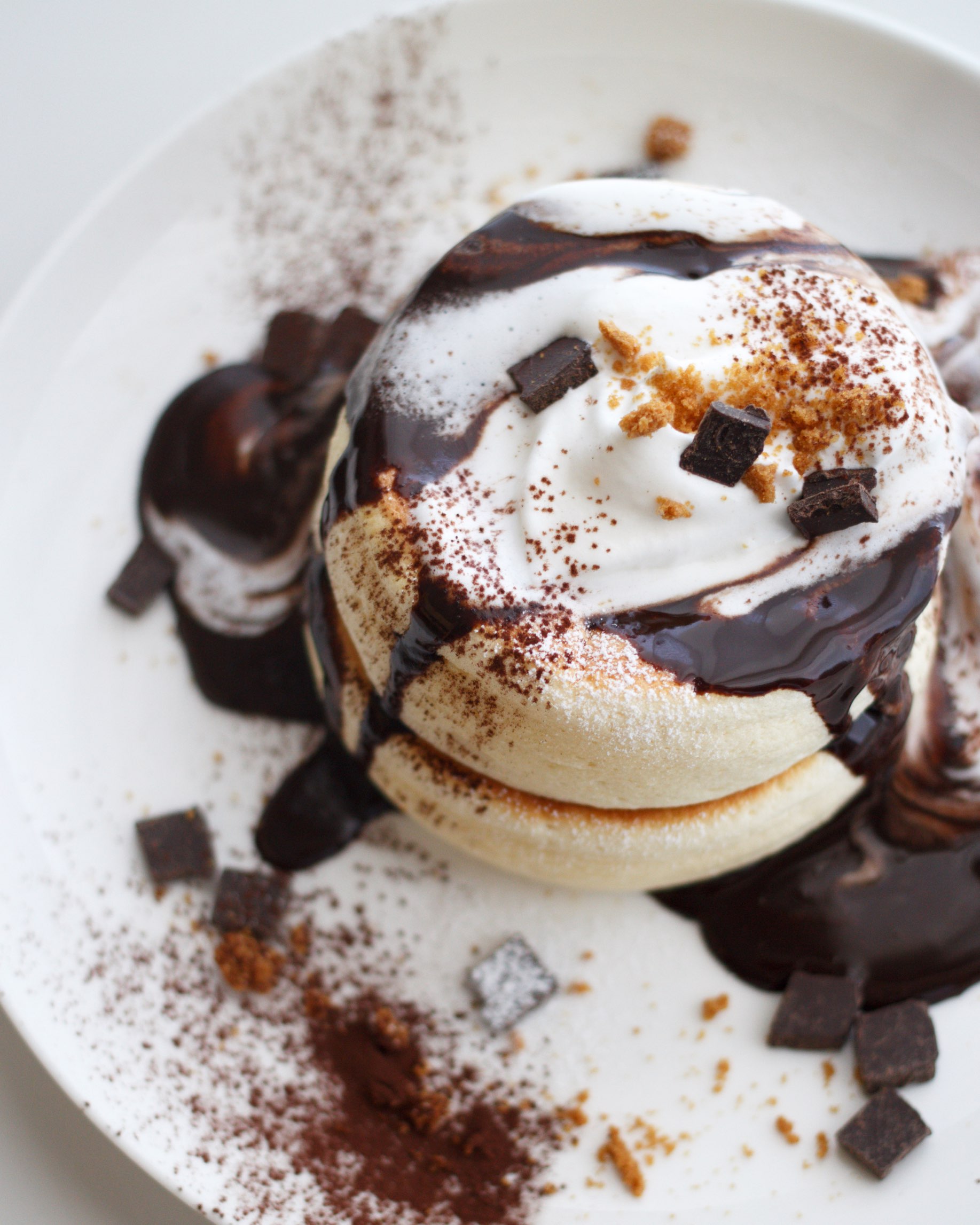 You may wonder, why don't you just add chocolate to the pancake batter. While that must also be delicious, Japanese pancakes are known as very fluffy pancakes, but they are delicate at the same time and they shrink easily as time goes by. Chocolate contains fat that can break the fluffiness of pancakes. So let's bake the original Japanese pancakes then pour on top as much chocolate sauce as we want.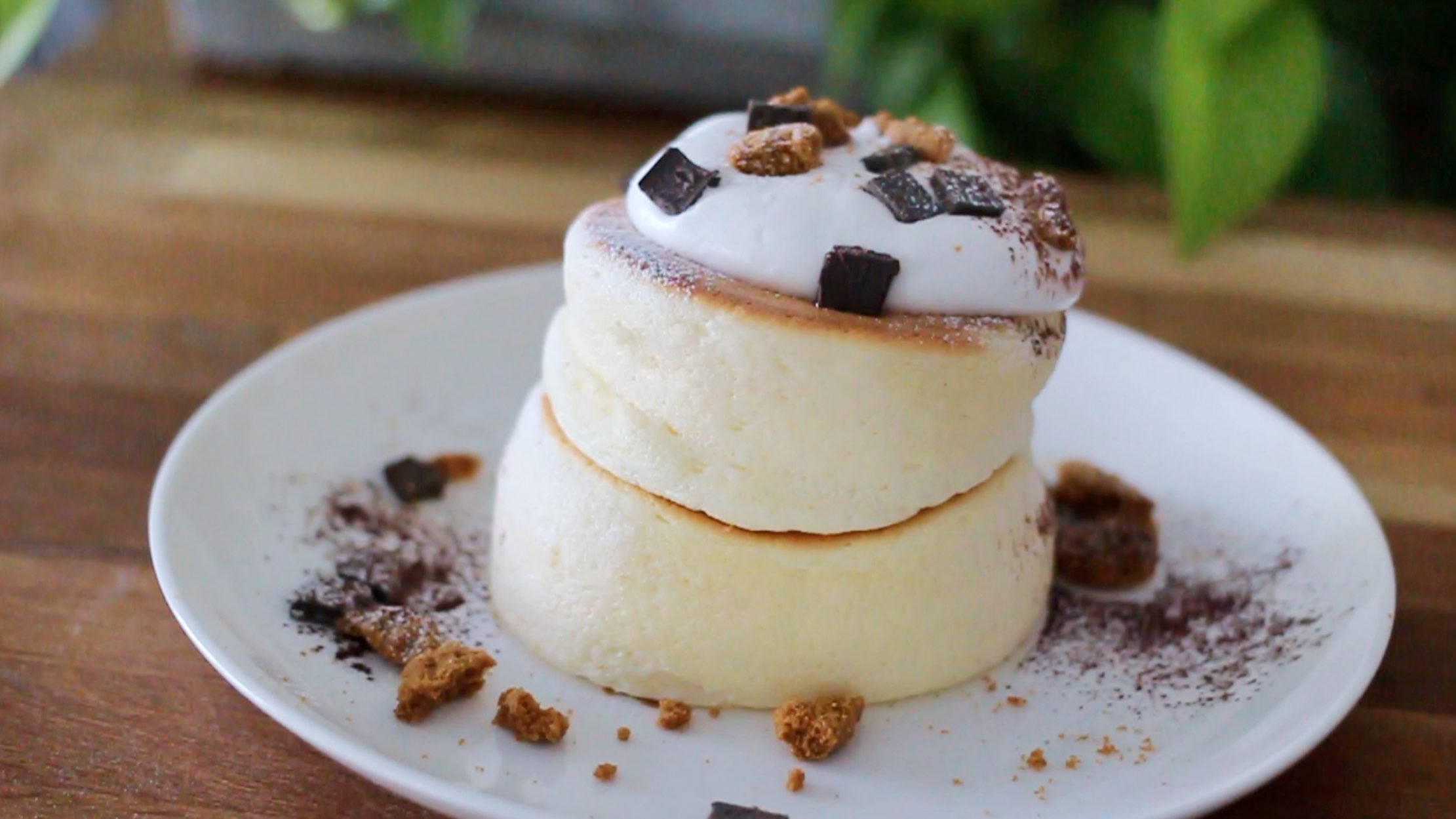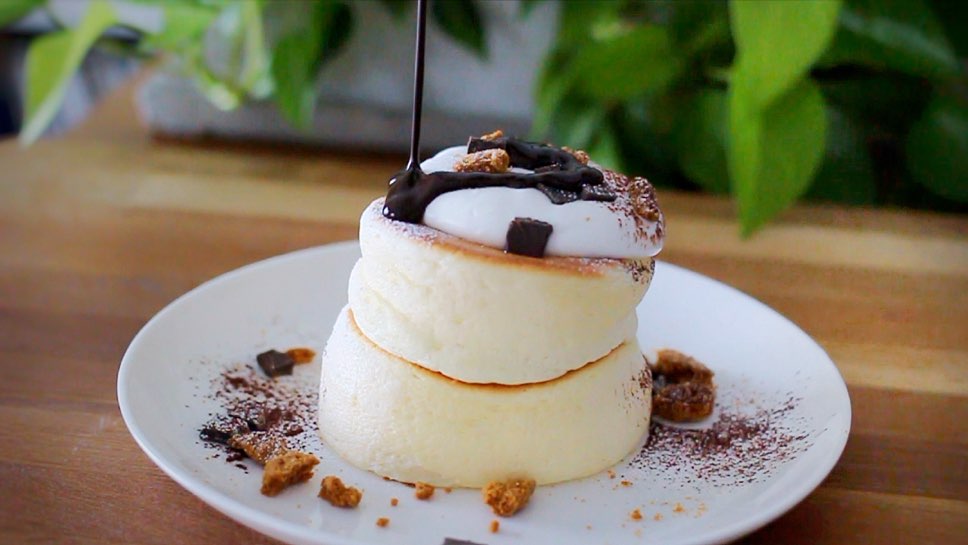 Recipes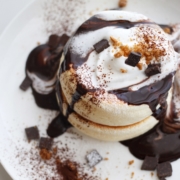 Japanese souffle pancakes with chocolate sauce
Chocolate Sauce
150

g (1 cup)

chocolate

60

ml (1/4 cup)

milk
Whipped cream
120

ml (1/2 cup)

whipping cream

13

g (1 tbsp)

sugar
Japanese Souffle Pancakes
Helpful Tips
You can keep this chocolate sauce in the fridge for up to four days, and you can enjoy it with not only pancakes but also with your ice-cream, cake, whatever goes well with chocolate sauce. It will get a little hard when you keep it in the fridge, so warm it up a little before using it to bring it to room temperature.